How to Get a Vacation & Second Home Mortgage in Canada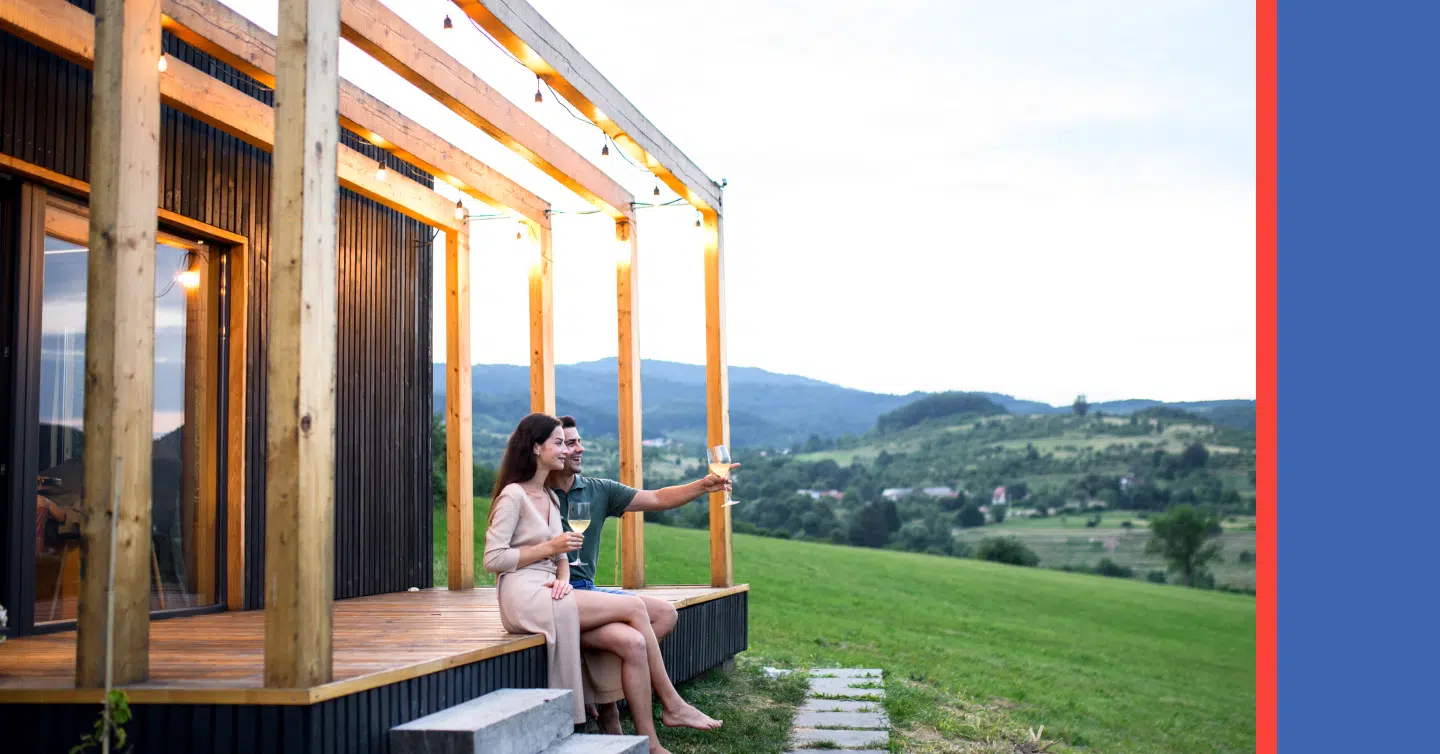 Key Takeaways
Using equity built up in your primary residence is a great option for financing a vacation property or second home
As long as the property you're purchasing is intended for family occupancy at one point throughout the year, the minimum down payment requirement is as low as 5%
In order to qualify for a second home mortgage program, borrowers must have strong credit profiles – typically 680 and above to qualify for the lowest down payment options and best interest rates available
How to Get a Vacation & Second Home Mortgage in Canada
Is this the year you're planning to make your vacation property a reality? Whether you're planning to purchase a waterfront cottage or a country getaway, a seasonal or year-round property, nesto mortgage advisors are here to help walk you through each step – from determining what you can comfortably afford to helping you find the best second home to meet your needs. 
IMPORTANT: The maximum property value to qualify for a traditional second home mortgage must be less than $1 million.
Ways to finance a second home
Tapping into the equity built up in your primary residence is a great option for financing a vacation property or second home. If you have enough equity available for a down payment on your second home, you can often access these funds through a refinance or a home equity line of credit (HELOC).
Benefits associated with using a HELOC to help finance your cottage or vacation home includes the fact that there is little or no set-up fee involved and you only pay interest on the portion of the HELOC that's used.
If the mortgage on your home happens to be coming up for renewal, now would also be an ideal time to consider accessing some of your equity to purchase a second home, as there would be no extra fees since you wouldn't be breaking your current mortgage. You may even want to set aside extra funds at this time to prepare for maintenance, renovations or property taxes on your cottage or vacation property.
If you choose to refinance – break your mortgage early in order to access funds for your second home purchase – there are penalties for paying out an existing mortgage loan prior to renewal. But your mortgage advisor can crunch all of the numbers with you before you make a decision.
TIP: Before you begin shopping for your cottage or vacation home, it's important to know what you can comfortably afford to spend so there's no disappointment
Want to save thousands of
dollars on your renewal?
Renew with nesto and you can.
Requirements for second home mortgages
2nd home mortgage borrower requirements:
In order to qualify for a second home mortgage program, borrowers must have strong credit profiles – typically 680 and above to qualify for the lowest down payment options and best interest rates available. And, as with any mortgage, you also have to be able to prove via income and debt servicing that you can afford to pay for this second property as well. See:Debt Service Ratios | How to Calculate GDS and TDS
2nd home mortgage property requirements:
To ensure you can secure a mortgage on a vacation property, it must be fully winterized and accessible year-round. The property is also required to have well and septic systems in the absence of municipal services. Modular homes may also be eligible under a second home program.
Minimum down payment required for a second home:
Regardless of the location, as long as the property you're purchasing is intended for family occupancy at one point throughout the year, the minimum down payment requirement is 5% for the first $500,000 and 10% for any value above $500,000 – the same requirements as the down payment on a primary residence.  
Assets needed for a vacation home purchase:
As mentioned above, credit, down payment and income vs debt ratios are all important requirements for being approved for any type of mortgage, including one for a second home.
Credit score and income:
You must have both a strong credit score and income in order to be approved for a second home mortgage program. You typically need a credit score of at least 680 to qualify for the lowest down payment options and best interest rates available. And if your credit score is a bit lower, a larger down payment may make up for the lower score.
IMPORTANT: If you're planning to buy a property and rent it out, it's considered an 'investment property' – not a second home – and will require a different type of mortgage
Frequently Asked Questions
Can I take out a second mortgage to buy a vacation home?
Yes, you may be able to take out a second mortgage to buy a vacation property or second home, but it's important to keep in mind that both interest rates and down payments on second mortgages are higher than for traditional second home mortgage programs.
Are mortgage rates higher for second homes in Canada?
Yes. Interest rates are slightly higher for second home mortgage programs because the risk level seen by lenders for this type of property is higher than for your primary residence.
Do vacation home loans have residency requirements?
Yes. You have to plan to occupy the property at some point throughout the year in order to qualify for a second home mortgage program. That's because if you plan to rent the property out full-time, it's then considered an investment property as opposed to a second home. Investment property loans come with higher interest rates and different loan requirements because they're considered higher risk by lenders.
---
Ready to get started?
In just a few clicks, you can see our current rates. Then apply for your mortgage online in minutes!
Lock in your mortgage rate for 150 days
Lock in your rate today