The Pros and Cons of Buying a Foreclosed Home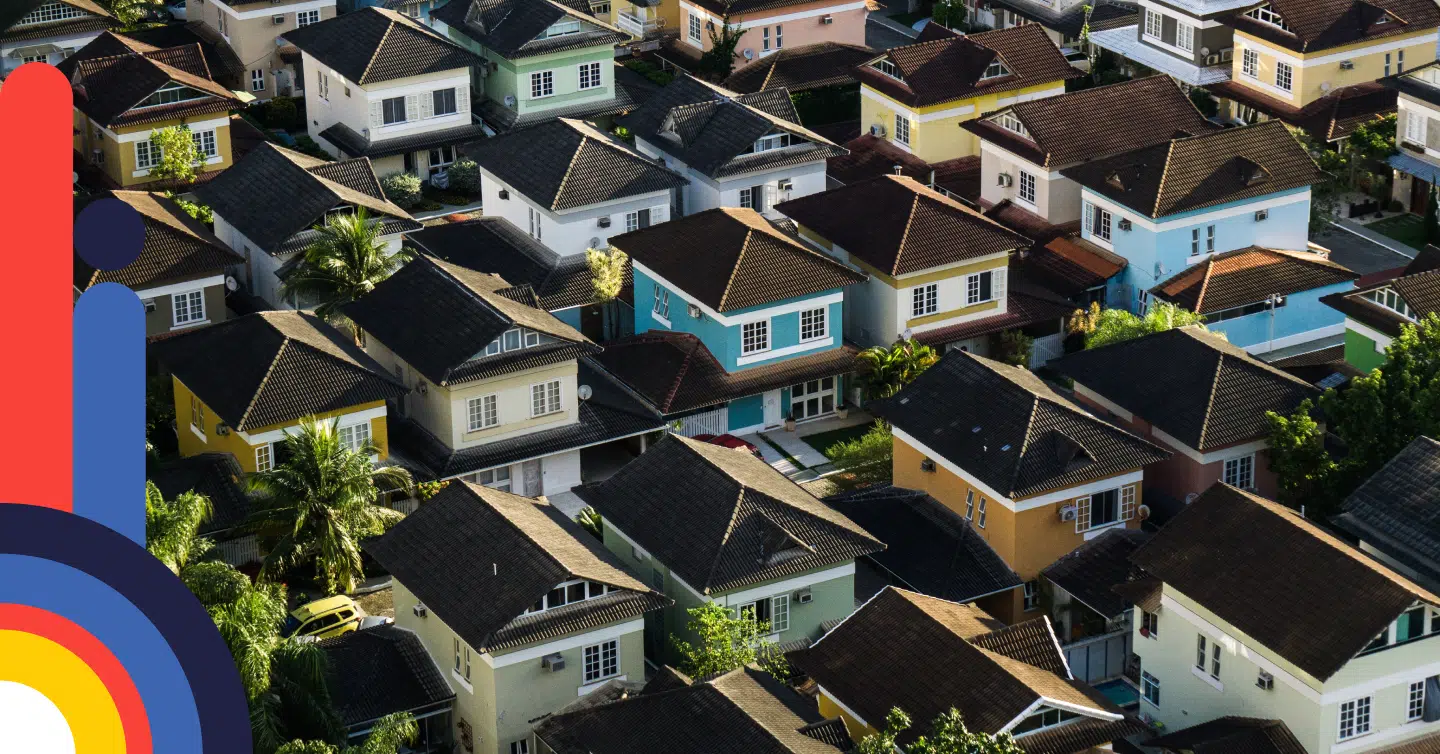 With the state of the current housing market, you may consider the option of buying a foreclosed home. Foreclosure properties can be a great opportunity but there are a few things to consider before making an offer. In this article, we'll discuss the benefits and risks of buying a foreclosure home in Canada.
---
Key Highlights
Buying a foreclosed home can be a sound investment as long as you're prepared to do a lot of research and act quickly.
From repairs to unpaid taxes, there can be a lot of hidden costs that you may not know about until you take ownership.
Buying a foreclosure can be difficult for new buyers so make sure to get support from real estate agents, home inspectors, lawyers and mortgage brokers to guide you in this type of purchase.
---
Are you a first-time buyer?
What is a Foreclosure?
A foreclosure is a process during which a lender reclaims a property in an attempt to recover the money owed by a borrower who has failed to make payments for a certain time. The borrower has the option of either finding the money to repay the lender or losing their house.
How Does Foreclosure Work in Canada?
Foreclosure is a procedure that takes place in various stages and can take several weeks up to several months to go through. It's important to understand each stage before considering buying a foreclosed home in Canada as the pros and cons will change depending on the stage of the house you're looking to buy.
There are 2 main regional differences depending on which province the property is located in.
In British Columbia, Quebec, Alberta, Saskatchewan, and Nova Scotia, the procedure tends to be lengthy and more complex. The main difference in the process is that the lender will ask a judicial court for permission to sell the property, it's called a judicial sale.
In Newfoundland, Ontario, P.E.I. and New Brunswick, the procedure is slightly different and tends to be shorter as the court isn't involved in the process. In this case, the lender can sell the property without going to court and it's called a power of sale.
In all cases, the mortgage agreement will specify which type of procedure corresponds to the property.
How To Find A Foreclosure Home
Foreclosures are less common in Canada than in other countries so your search for a foreclosed property may take you longer than searching for a regular property.  However, as the Bank of Canada's interest rate will continue to climb in  2023, foreclosures in Canada are bound to rise this year.
The best place to start is with a local real estate agent or an online real estate platform such as OJO. Local agents will know the market and will be able to guide you in the search process.
Benefits of Buying Foreclosure Properties
Purchasing a foreclosure property can be a great way to get a good deal on a house. Here are some of the benefits of buying a foreclosure property in Canada:
1. Potential for a higher ROI, but with higher risks – You can get a property below market value, renovate it and sell it again or rent it out.
2. Better renovation potential – If the initial owners went into foreclosure, they were less likely to have done major renovations lately so the property will have a better renovation potential.
3. Lower costs – The lenders tend to eliminate backdated taxes and liens to get a faster sale.
4. Good mortgage options – Depending on your situation you may find that you have better mortgage options with a foreclosure property.
5. Bargaining power- As the foreclosure procedure can be lengthy, you'll have bargaining power as the parties involved will want to go fast.
Find a better rate, and we'll match it, beat it, or give you $500*.
*Conditions Apply
With nesto, it's stress-free
Risks of Buying Foreclosure Properties
Foreclosure properties can be a great opportunity for investors, but there are also potential pitfalls. Here are some of the foreclosure risks:
1. The need to move quickly can lead to bidding wars – If you spot a bargain, others will also do, especially since foreclosed homes don't come on the market very often.

2. The home sells as-is with faults – You may not be able to do a full home inspection before the purchase so the sale will be as-is.
3. The potential for extra costs increases – Without a home inspection, you take the risk of finding out about issues later on.
4. Can lead to a high-stress environment – The fierce competition and uncertainty around the state of the property mean that the process of buying a foreclosure home can be stressful.
What to Consider Before Buying a Foreclosure Home in Canada
Before you consider purchasing a foreclosure home in Canada, there are a few important factors to consider.

Your budget – make sure to consider all the costs and fees involved in the purchase of a foreclosed home as they may be different from a regular property.
Your timeline – As we mentioned above, some provinces have different processes that can greatly affect the timeline of the purchase process. Example: In British Columbia, Quebec, Alberta, Saskatchewan, and Nova Scotia, the lender will ask the court for a judicial sale so it can take months for the procedure to conclude whereas, if you are buying a foreclosed home in Ontario, Newfoundland, P.E.I. and New Brunswick, the lender can directly sell the property once the foreclosure procedure started.
How to Start Buying Foreclosure Homes in Canada
If you're interested in buying foreclosure homes in Canada, there are a few important steps to take. 
First, you may want to contact local lenders or real estate agents to get more information about the foreclosure market in your area.
Once you've found a foreclosed property for sale, make sure to assess its condition and research if there are any legal issues as hidden surprises can cost you a lot and complicate the purchasing procedure.
If you can access the property, get a thorough home inspection and check with a surveyor the cost involved for potential renovations. If you cannot, check the neighbourhood and ask around to find out any issues with the property.
Next, if you have found a property that you are interested in, you should hire a real estate lawyer who specializes in foreclosures to review the paperwork and advise you on the best course of action.
Finally, make sure to have the necessary funding in place to purchase the home and that you understand any additional fees or taxes that may be associated with the foreclosure process.
FAQ
Here are answers to some of the frequently asked questions about buying a foreclosed home.

Why are foreclosed properties cheaper?
Foreclosed properties are typically cheaper than other properties because the lender is in a hurry to sell the property Another reason for foreclosure homes to be cheaper is that they are sold as-is, hence they may require some work to be reconditioned after a lengthy foreclosure procedure.
Is it good to buy a house in an auction?
Buying a house in an auction can be a great way to get a good deal. However, it's important to do your research, understand the process, and be prepared for any potential risks that may come with the purchase of a house in an auction.
Why do banks prefer foreclosure to a short sale?
Banks' aim is to recover as much money as possible from whichever procedures they use and short sales tend to go for a lower amount than the actual amount owed to the bank. Therefore, they'll prefer foreclosure to a short sale if they recover more money this way. Banks will tend to agree to a short sale if they see it as an advantage for them.
Final Thoughts
With the right information and adequate preparation, buying a foreclosure home in Canada is possible and can be a great opportunity for those looking to purchase a home at a lower price.  All in all, purchasing a foreclosure property can be a smart investment for those looking for a great deal on a home.
---
Ready to get started?
In just a few clicks, you can see our current rates. Then apply for your mortgage online in minutes!
Today's Best Mortgage Rates as of November 29, 2023