How Rate Hikes Affect the Housing Market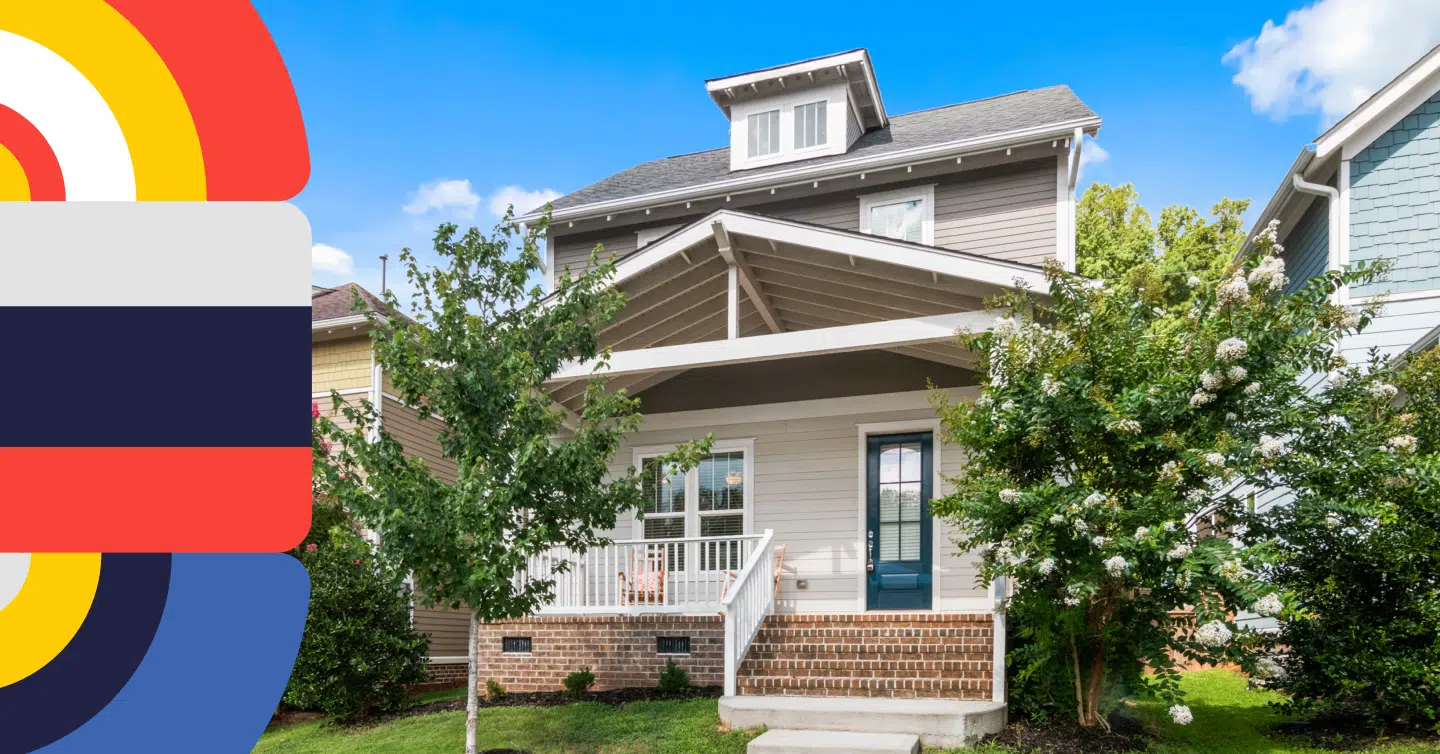 It's no secret that interest rates directly affect the housing market, but the real question is: how? Interest rates are determined by the Bank of Canada's overnight policy rate, which then extends its influence to the mortgage rates offered by banks and lenders. In this article, we dive into the factors responsible for rising interest rates in Canada and how the high rate environment affects other facets of the housing market.
---
Key Highlights
Mortgage rates in Canada are on the rise for a variety of socioeconomic reasons, but namely, are a result of the Bank of Canada increasing its overnight policy rate in order to curb rising inflation.
 If interest rates are high, then mortgage rates are high, thus reducing the borrowing power of potential homebuyers.
Once borrowing power and therefore, home affordability are reduced, demand for housing also plummets. A lack of demand leads to lower home prices.
---
Are you a first-time buyer?
How are Interest Rates Determined
Mortgage rates set by banks and lenders are determined in a few ways, including the Bank of Canada's (BoC) policy rate and bond yields. Your personal finances will also come into play when determining the interest rate offered to you, such as your credit score, loan-to-value ratio (LTV), down payment, and more. 
While the Bank of Canada's overnight policy rate determines interest rates, including mortgage rates, each type of mortgage rate is affected differently and also by other different economic factors.
Variable-rate mortgages are directly tied to the BoC policy rate. When this rate changes, either increasing or decreasing, financial institutions, in turn, will adjust their prime rate in line with the BoC change. Most financial institutions generally keep their prime rate at a difference of + 2.2% from the policy rate. 
Fixed-rate mortgages are determined by the corresponding maturity bond yields, which are indirectly influenced by the expectations of what the BoC will do with the policy rate in the future. Fixed-rate mortgages are typically priced 1% to 2% higher than bond yields. 
Why are Mortgage Interest Rates Climbing in 2023?
Mortgage rates in Canada are on the rise for a variety of socioeconomic reasons, but namely, are a result of the Bank of Canada increasing its overnight policy rate in order to curb rising inflation. As long as inflation is high, the BoC will maintain or continue to increase its policy rate.
In September, we saw the Bank of Canada maintain its policy rate, but this pause in hikes does not necessarily mitigate the impact from previous increases. Mortgage holders who are up for renewal in the next 2-3 years will definitely feel the effects of the current high rate environment. The best advice remains: shop around as much as you can for the ideal rate and the ideal lender. 
Why Are Interest Rates Important to the Housing Market?
Interest rates directly affect mortgage rates and therefore, the entire housing market in Canada. As mentioned, when the Bank of Canada determines its policy rate, it influences interest rates across sectors, including the prime mortgage rates set by the banks. From then, it's fairly simple: if interest rates are high, then mortgage rates are high, thus reducing the borrowing power of potential homebuyers. 
How Rising Interest Rates Can Impact the Housing Market
With borrowers qualifying for smaller loans or not qualifying at all, this shifts the landscape of the real estate market. A lack of home affordability due to high interest rates will result in a decrease in demand and the latter will force home prices to plummet. This is the case for housing markets in major cities across Canada at this time.  
Interest rates also affect existing mortgage holders. Variable interest rates are directly influenced by changes in interest rates. When the BoC changes its overnight rate, this prompts banks to adjust their prime rates accordingly, thus adjusting the rates of variable rate holders as well. Fixed rate mortgage holders experience a more delayed effect when it comes to rate changes, where increases in interest rates might result in payment shocks once they have to renew their mortgage with a new rate that's been adjusted to the current market.  
Are you a first-time buyer?
Is It Better to Get a Fixed-Rate or Adjustable-Rate Mortgage (ARM) in 2023-2024?
Choosing between a fixed rate mortgage or a variable rate mortgage will always depend on your personal financial situation and your appetite for risk. However, in the context of a high rate environment with no clear end in sight, your best bet is to secure a fixed rate mortgage with a shorter term. While variable rates are usually lower than fixed rates, this is not the case in the current Canadian housing market, where the continued  BoC rate hikes resulted in variable rates overtaking fixed rates. 
However, when it comes to variable rate mortgages, an adjustable rate mortgage might be better in a high rate environment, as mortgage payment increases happen monthly as the market rates increase. In contrast, variable rate holders might be faced with payment shocks, as monthly payments for a variable rate mortgage stay the same. 
Find a better rate, and we'll match it, beat it, or give you $500*.
*Conditions Apply
With nesto, it's stress-free
Frequently Asked Questions
Welcome to our Frequently-Asked Questions (FAQ) section, where we answer the most popular questions designed and crafted by our in-house mortgage experts to help you make informed mortgage financing decisions.
Will home prices decline if mortgage rate hikes continue?
Typically, mortgage rate hikes result in buyer hesitancy, as borrowing power is reduced. When demand decreases, home prices decline in a market that is less competitive for buyers. 
What happens when I can't afford my mortgage payment?
When you miss a mortgage payment, you are usually charged a penalty after 15 days have elapsed since the due date of the payment. After that, you can talk to your lender about alternative arrangements for your mortgage payments to help you catch up. After 30 days have elapsed, your credit score will be affected and after 120 days, you will be at risk of facing a foreclosure. 
How can I find affordable housing when rates are climbing?
While climbing mortgage rates can be very discouraging, you don't need to let them deter your home buying plans. Shopping around for the best rate available to you with a lender that understands your financial situation and needs is a crucial first step in making sure you're making the most out of our budget. Another good tip is to shop for a mortgage with a shorter term, like a 3-year fixed rate mortgage, especially if you anticipate the market changing and rate coming down in the coming years. 
Are you a first-time buyer?
Final Thoughts
With rates on the rise, it's become increasingly important for Canadian homebuyers to be paying attention to the housing market instead of abandoning their home purchase plans. High mortgage rates might result in a decrease in affordability, but the current lack of demand has also led to a drop in home prices in the country's major cities and markets. Mortgage experts are advising buyers not to exit the market just yet and instead, lock in a short term rate now to stay ahead of potential future hikes. To find out more about what you can afford, start an application to get in touch with one of our mortgage experts who will be happy to help you navigate the current market! 
---
Ready to get started?
In just a few clicks, you can see our current rates. Then apply for your mortgage online in minutes!
Today's Best Mortgage Rates as of December 1, 2023