Calgary Housing Market Outlook 2023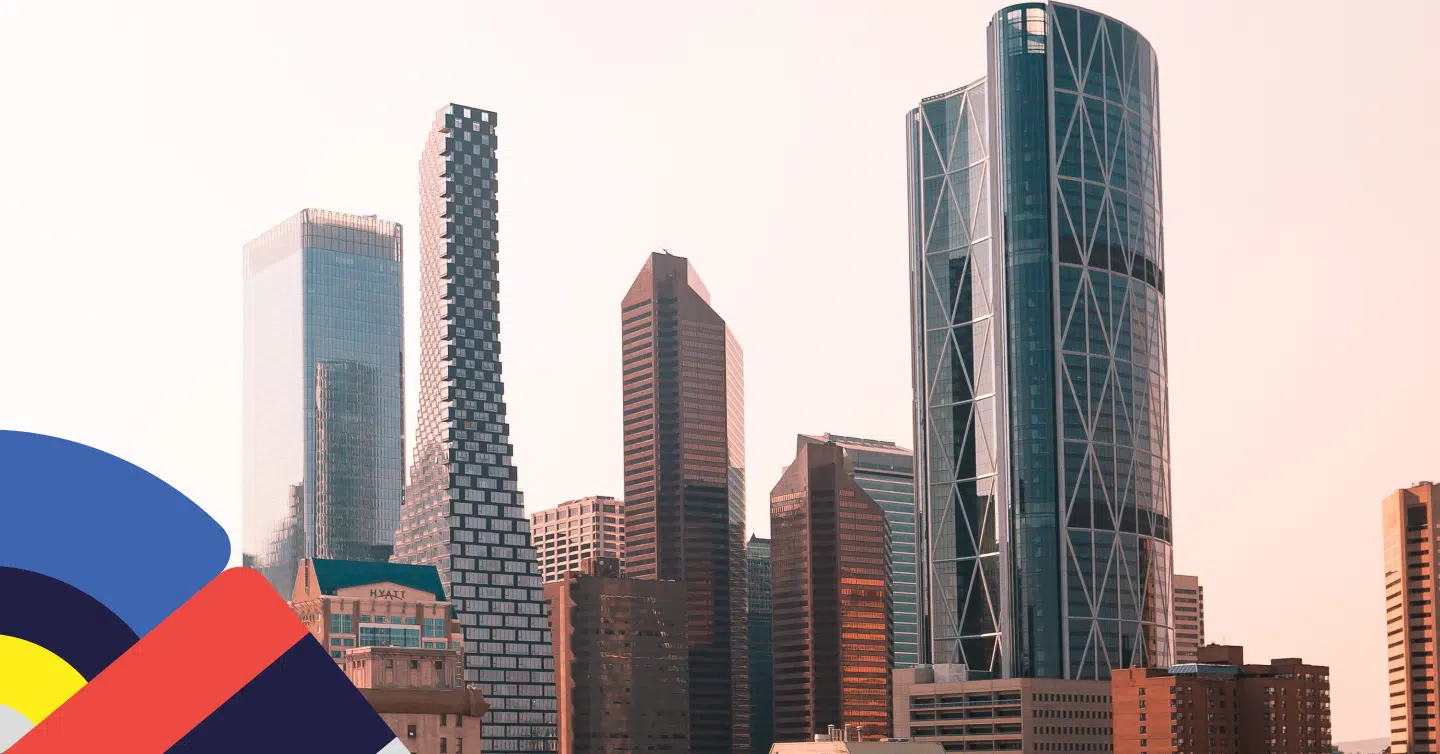 Key Takeaways
Calgary saw rapid growth across all residential housing types throughout the pandemic, due to low supply and high demand.In 2023, we expect a slowdown.
In December 2022, the average price of a home in Calgary was around $490,134.
While growth is expected throughout 2023, the seller's market has come to an end, and rebalancing will occur.
Calgary Housing Market Outlook (2022-2023)
The Calgary real estate market continued to see growth throughout 2022, albeit at a lower magnitude than the last 2 years. Having undergone significant trend growth across all residential housing categories since the beginning of the pandemic, Calgary has become one of the most popular housing markets in the country. While sales activity will remain strong throughout 2023, it may not continue at the same record levels set in 2021-2022.
Current Calgary MLS® data suggests that the average price of a home in Calgary in December 2022 is around $490,134, with approximately 1,618 transactions in the last 28 days. Overall, the average selling price of a home in Calgary has trended upwards throughout 2022, with peak levels seen in March-April 2022. Ultimately, Calgary's housing market remains a strong seller's market in December 2022, but there is a shifting from this into a balanced market in early 2023 indicated.
Who's buying Calgary real estate?
First time homebuyers
Driven by surging house prices in Ontario and British Columbia, many first time buyers are looking to western Canada, and Calgary in particular, to find a place. With relatively low average house prices, good quality of life, a strong economy and proximity to nature, Calgary has become a hotspot market for many first time home owners and young couples in Canada. With the average price of a semi-detached house hovering around $585,000 at the end of Q1 2022, and townhouses and condos around the $300,000 mark, Calgary has seen an influx of first time homeowners over the last two years, partly driven by consistently low interest rates throughout the pandemic. Interestingly, according to a report by RE/MAX, single-detached homes were the most popular property type among first time buyers driving demand in Calgary in 2021.
Out-of-province buyers
Calgary was a hotspot for so-called 'move over' buyers in 2021 and into 2022. With the country opening up in the wake of COVID-19 lockdowns, many domestic homeowners have chosen the city as their new home. Calgary's condo market has seen particular attention from foreign investment, given its uncharacteristic levels of supply relative to other property types, its relatively low price barriers, and the economic and cultural improvements the city has seen over the last few years.
Luxury homebuyers
Calgary is home to multiple high-end neighborhoods, many of which lay in close proximity to the city limits. During the pandemic, Calgary's luxury market saw demand surge from move-up buyers, with luxury homes in Calgary starting at around ¾ of a million – a claim that cannot be made for other major markets in the country like Vancouver or Toronto. By some measures, Calgary's luxury housing market grew by over 200%. According to a recent report by Sotheby's International Realty Canada, sales of luxury properties valued at $1million or more rose 222% in 2021 compared to 2020, with a total of 1,101 such property transactions taking place.
Average Home Prices in Calgary
The pandemic put upwards pressure on pricing in Calgary due to significant out-of-province migration, with Calgary becoming one of the most popular destinations for Canadians leaving other major markets, like BC and Ontario. From detached homes to condos, prices have increased. This, much different than some other markets in Canada, that are experiencing slowdowns.
| | | | |
| --- | --- | --- | --- |
| Property Type | Average Price (December 2022) | Year-on-year Price Change (%) | Units Sold (March 2022) |
| All property types | $490,134 | -0.2% | 1,678 |
| Detached House | $623,427 | +6.0% | 818 |
| Semi-Detached House | $587,101 | +18% | 133 |
| Townhouse | $356,673 | +8% | 249 |
| Condo | $292,146 | +2% | 448 |
Calgary Breakdown by Region for 2022-2023
Here are some of the most popular neighborhoods in Calgary in 2022-2023, according to a recent report at Wowa. To find out how much monthly mortgage payments might cost you in one of these areas, check out our mortgage calculator.
| | | |
| --- | --- | --- |
| Ranking | Neighborhood | Benchmark Price |
| #1 | Bighorn | $853,200 |
| #2 | Chestermere | $630,700 |
| #3 | Calgary West | $624,700 |
| #4 | Rocky View | $618,700 |
| #5 | Calgary City Centre | $567,900 |
| #6 | Calgary North West | $544,400 |
| #7 | Foothills | $538,100 |
| #8 | City of Calgary | $520,200 |
| #9 | Calgary South East | $515,200 |
| #10 | Calgary South | $501,700 |
Red hot rates impacting your housing market experience?
With nesto, you can get a low rate with a 150 day hold.
2023 Reports for Calgary Housing Market
2023 is set to have a different tone than the 2022 marketing. Whereas, uncapped growth and increased pricing led to a seller's market, as we approach 2023, reports indicate this won't be the case. According to Mortgage Sandbox, sellers should act quickly and sell their homes sooner than later due to continuous declines in pricing. For buyers, there could be an opportunity to snatch a home at a lower price than in recent months; however, they will face higher interest rates, so only those who can afford it, should move forward. Overall, the market is entering a period where balance will likely be the outcome towards the end of 2023.
 Frequently asked questions
Is the Calgary housing market going to crash?
It's unlikely that we'll see a crash in Calgary real estate during 2023. While rising interest rates may have fuelled demand in the beginning of 2022, as buyers rallied to lock-in at low rates, demand in Calgary's housing market still outpaces supply by a considerable amount.
Will Calgary housing prices increase in 2023?
Calgary's relative affordability, low inventory, high demand and high net migration, plus other economic factors, drove up prices in 2022. However, prices have been falling consecutively since interest rates have been going up. Ultimately, it's likely that we will see conservative price increases throughout 2023, albeit not at the record levels we saw throughout the latter half of last year.
How do I get approved for a mortgage in Calgary?
The easiest way to get approved for a mortgage in Calgary is to start by exploring the best rates available, and then calculating how much mortgage you can afford, given factors like your down payment and the price of the property. Mortgage approval depends on the type of lender you want to go with, e.g. a conventional, or 'prime' mortgage lender, or B-Lender. Approval guidelines vary based on the lender you want to go with, so it's worth discussing these factors with one of our mortgage advisors to see what solution fits your financial situation best.
Final Thoughts
The city of Calgary has fared well during the pandemic in terms of its real estate market, but 2023 may be a turning point. If you're looking to join thousands of Canadians moving to Alberta and getting a mortgage in 2023, be sure to explore the best rates available first. If you're ready to start your search for a home in Calgary, get in touch with one of our trained mortgage professionals today, and we'll help you take the next steps.
---
Ready to get started?
In just a few clicks you can see our current rates. Then apply for your mortgage online in minutes!
Lock in your mortgage rate for 150 days
Lock in your rate today