First Time Home Buyers Incentives in New Brunswick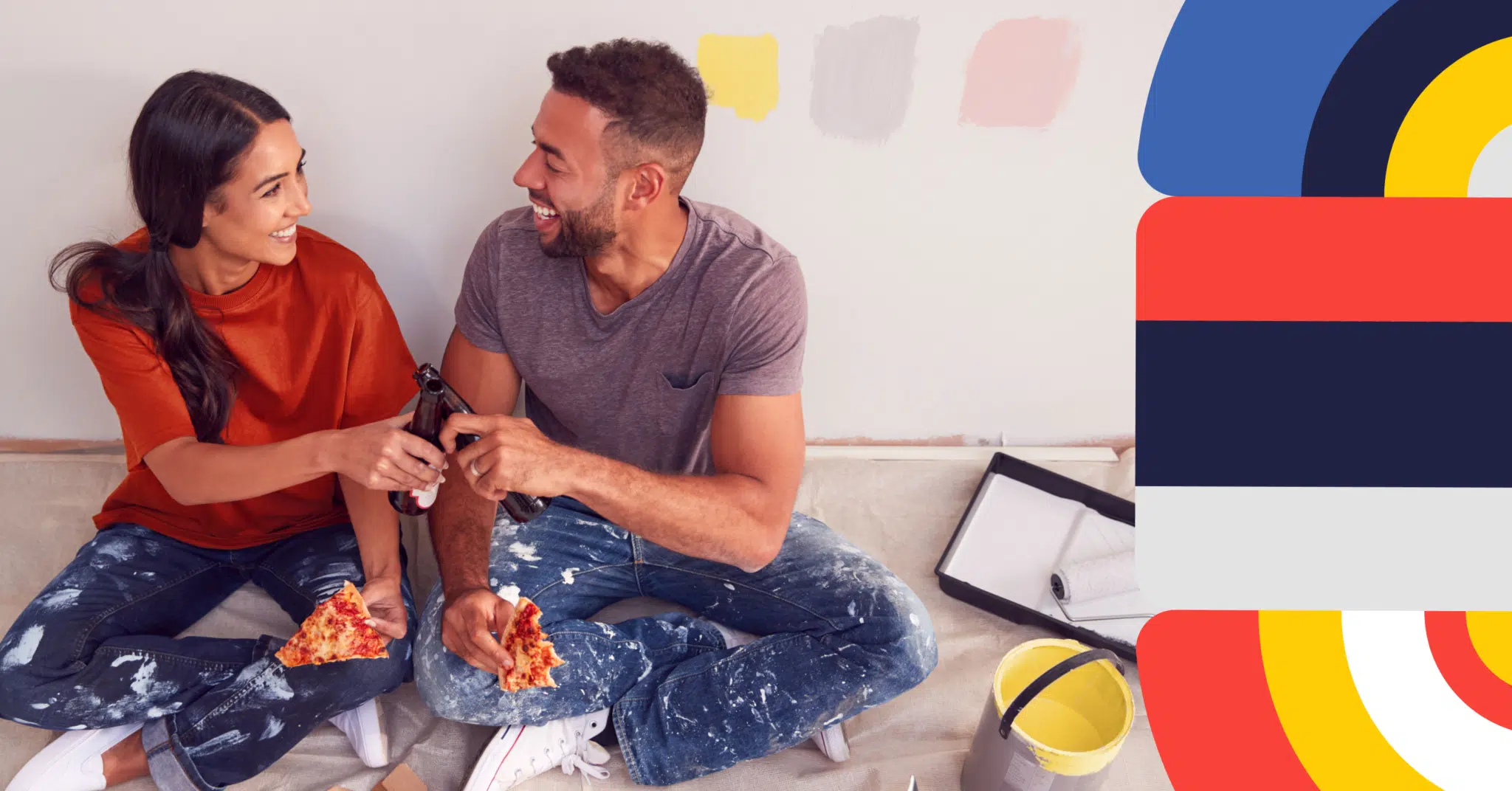 New Brunswick is one of Canada's maritime provinces, and is a great place for first-time homebuyers. While it doesn't have as many incentive programs as other provinces like Ontario or British Columbia, the fact is, property in New Brunswick remains some of the most affordable in the country. If you're looking for a first home in Canada, New Brunswick offers smaller city living as well as more remote communities, at significantly lower prices than the hotter markets of Ontario and BC. Here's an overview of the incentives available for first-time buyers at both the federal and provincial level in New Brunswick, as of this year.
---
Key Takeaways
New Brunswick offers a Home Ownership loan for first-time homeowners purchasing an existing unit or building a new home
The program is designed for low to modest income home buyers
There are a number of other home ownership incentives at the federal level for first time buyers in Canada
---
Are you a first-time buyer?
New Brunswick's Home Ownership Program
The government of New Brunswick offers assistance for low to modest income families to help them buy or build a first home. The Home Ownership Program provides a repayable loan for 40% of the purchase price of an existing unit, or, if you're building a home, the government will provide a repayable loan to a maximum of $75,000 (not to exceed 50% of the total house costs).
If you're a family or individual with a total household income below $40,000, you may be eligible for the program. In addition, you must also:
Be a first-time homeowner or be living in a substandard housing unit
Be resident in New Brunswick for at least one year
Have a good credit rating and meet the criteria required to obtain a first mortgage. Applicants are not required to have a downpayment.
Any type of modest housing which qualifies for a 25-year conventional mortgage, or a 20-year mortgage in the case of a manufactured home could be eligible. So long as you are able to afford the cost of the home using private financing (i.e. through a mortgage), in addition to the help of the Home Ownership Program, and you fit the above requirements, it may be worth exploring the program further.
Whether you're buying or building a home, the loan will be repaid at 0% interest for households with incomes less than $30,000. For every $1,000 of adjust income above that $30,000, the interest rate will increase by 0.5%, until it equals the provincial borrowing rate. Your loan will be amortized, similar to a mortgage, over a period not to exceed 25 years, and will be subject to one-year terms.
Beginning your home journey?
Start with a low rate.
Chat with a nesto expert today, commission-free, and secure your rate.
Federal First-Time Home Buyer Programs
On top of New Brunswick's Home Ownership Program,, there are a number of incentives available at the federal level to help first-time homebuyers. Here are some of the Canada-wide first-time home buyer plans available to residents of New Brunswick.
RRSP Home Buyer's Plan
The RRSP Home Buyer's Plan lets you take out up to $35,000 from your RRSP to put toward a downpayment on a home, which you'd then repay over a 15 year period. To qualify, you must be a first time homebuyer who is a Canadian resident at the time you withdraw funds from your RRSP, and up to the time a qualifying home is either bought or built. You also have to live in the home as your primary place of residence within the year after buying or building it. 
First Time Home Buyer Tax Credit
The federal First Time Home Buyer Tax Credit or 'Home Buyer's Amount' is available for eligible first time homeowners. This incentive provides you and your spouse or common law partner up to $750 in tax rebates on the income you pay taxes on in the year you buy your home. 
If you have a disability and you claim the Disability Tax Credit on your tax return, you can also claim the First Time Home Buyer's Tax Credit, even if you've already owned a home in the past. 
You will need to meet the following criteria, if this is the case:
You must claim the disability amount on your tax return in the same tax year that you purchase the home
The home must be suitable for the disabled person's needs (ie your needs)
You have to occupy the home within one year of purchasing it
GST/HST New Housing Rebate
For new housing in Canada, the land transfer tax refund lets homebuyers recover some of the land-transfer tax paid after the first $368,000 on qualifying homes. To claim this rebate, you must be over the age of 18, and must not have owned a home, either in whole or part, prior to purchasing your property (this includes inherited properties). You must also intend to live in the property as your primary place of residence. The maximum refund you can receive is $4,000, and will be applied on qualifying homes over $368,000. For homes below that price, you would not pay any land transfer taxes. 
Frequently Asked Questions
How much do first time home buyers have to put down in New Brunswick?
If you are able to put down 20% or more, you will not have to pay for mortgage default insurance. These payments can be significant, so it's a good idea to try to save what you can if you're buying a house. However, the minimum downpayment for mortgages in Canada is 5% for houses under $500,000. If you were buying a house in Moncton, New Brunswick, at the current benchmark price of $324,900 (as of February, 2022), you would need to pay $16,245 as a downpayment. 
To see what kind of down payment your mortgage would require in New Brunswick, you can use our mortgage calculator.
Can any resident qualify as a first-time home buyer in New Brunswick?
To qualify for New Brunswick's Home Ownership Program for first-time buyers, you must have a household income of less than $40,000, and have been a resident of New Brunswick for at least one year.
Popular Cities & Neighborhoods for First-Time Home Buyers in New Brunswick
New Brunswick is an affordable and unique maritime province, with affordable housing and a steadily increasing population in its major municipal centers, like Moncton and Fredericton. It's also home to a number of smaller towns, and does not have any large metropolitan cities. The largest city in New Brunswick, and one of the most popular for first-time buyers, is Moncton, with a population of around 100,000.
Average Home Prices in New Brunswick, January 2022
Fredericton Area
$249,700
Greater Moncton Area
$306,500
Northern New Brunswick 
$170,200
Saint John
$248,100

Source: The Canadian Real Estate Association
Final Thoughts
Ultimately, New Brunswick has an accessible and unique property market located in one of Canada's more affordable areas, and may be a good choice for first-time buyers looking for a home under or around the $300,000 mark. 
If you're curious about buying a first home in New Brunswick, we provide the best mortgage rates available to Canadians, and also lend directly. Alternatively, feel free to get in touch with one of our team; one of our trained mortgage professionals can advise you on your situation and help you get started in your journey to homeownership today.
---
Ready to get started?
In just a few clicks, you can see our current rates. Then apply for your mortgage online in minutes!
Today's Best Mortgage Rates as of November 29, 2023