Mortgage Options for Newcomers to Canada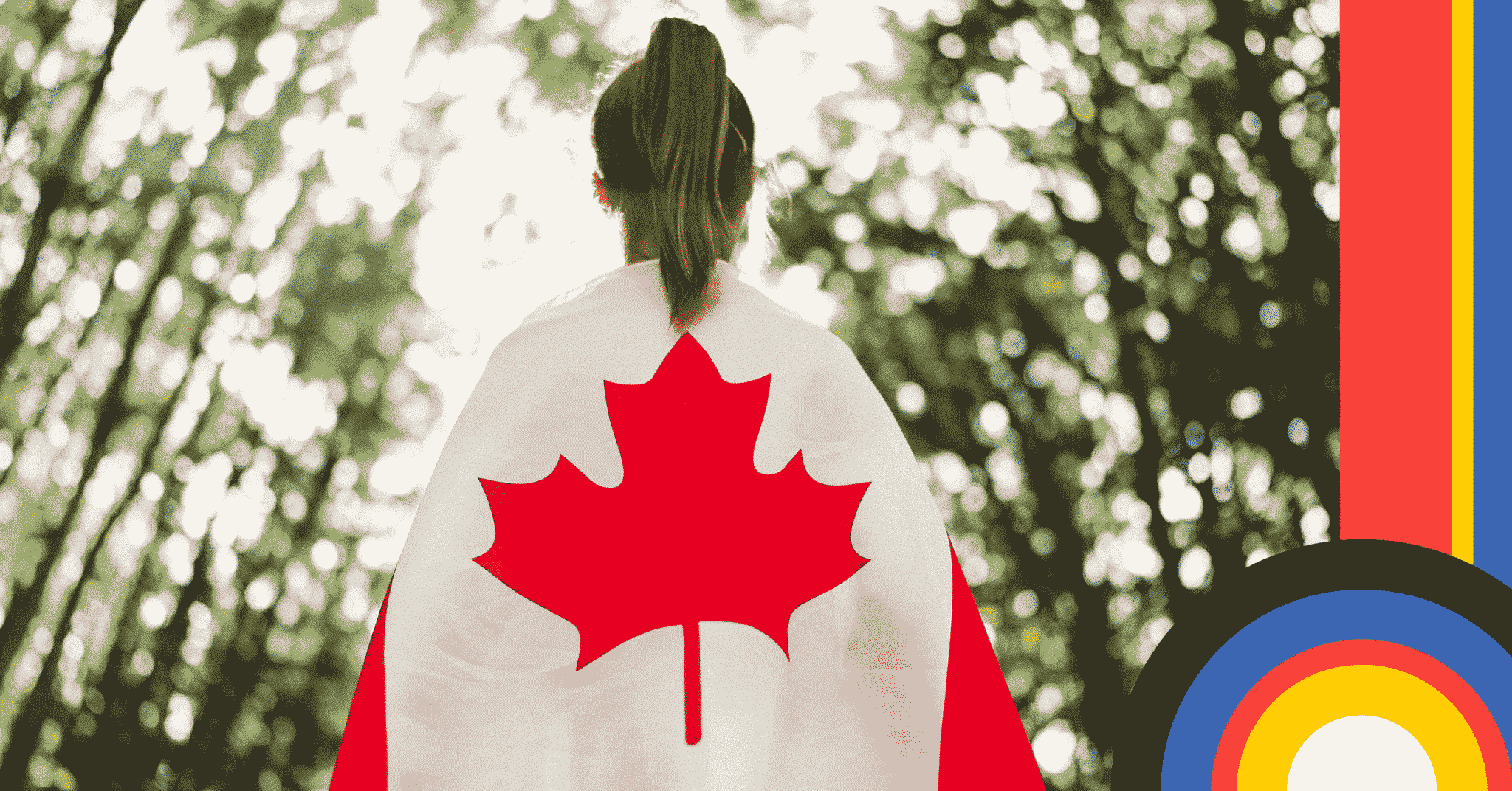 Relocating to a new country can be exciting, but finding the right mortgage option can also be very challenging as a newcomer. If you're new to Canada, mortgage options will require a good credit history, which you may not have but can build over time. Fortunately, there are also various new mortgages targeted at immigrants to make their house ownership goals a reality. 
---
Key Takeaways:
There are several options for non-permanent resident mortgages in Canada. To access these mortgages, newcomers to Canada only have to meet their eligibility requirements and establish creditworthiness
A newcomer to Canada is an immigrant who has been in the country for five years or less. Whether you're a permanent or non-permanent newcomer resident, there are newcomer mortgages in Canada to facilitate your home buying efforts
To get a new immigrant mortgage in Canada, you have to start building your credit history to get your mortgage preapproved
---
Who is Eligible for a Newcomer Mortgage? 
To secure a new immigrant mortgage in Canada, you must meet some eligibility requirements. These factors will usually impact your ability to secure mortgage loans and increase your chances of getting the best terms. 
If you're considered a newcomer to Canada (someone who immigrated to Canada in the last five (5) years), then here are some eligibility criteria for the new to Canada mortgage program.
You must have a permanent resident status
Have admissible income
You must have immigrated to Canada within the last five (5) years
Either international credit or be able to provide alternative source of good payment history (utilities, rent, insurance etc.)
When you arrive as a newcomer, you can only access temporary resident mortgages in Canada prior to getting your permanent residence permit. This means your dreams of buying a house and qualifying for a mortgage are tied together if you don't have the finances to purchase the house outright.
Aside from the above-stated criteria, other qualifications are the same as Canadian residents when it pertains to securing newcomer mortgages. Exceptions only exist in the minimum down payment variances. Getting loans for non-permanent residents may seem challenging at first, but when you get into the process, you'll realize that it's hassle-free. In fact, statistics report that up to 18% of mortgage consumers in most provinces are newcomers to Canada.
Increase Your Down Payment 
The minimum downpayment required to buy a home in Canada ranges from between 5% to 20% of the home's purchase price. A more expensive house would typically imply a higher minimum down payment. Here's a breakdown of how the minimums work:
5% down payment for homes priced at $500,000 and below 
5% on initial $500,000 plus 10% on the balance left over for homes priced at above $500,000 but less than $1,000,000  
20% flat down payment for homes priced above $1,000,000
The exact amount you can part with as a down payment goes a long way in determining how much you are eventually able to spend on a house.  
A larger down payment allows you to access a larger mortgage amount, providing you with more to spend on a house. Thankfully, this is a factor that you can easily work on, for instance, you can save up to make a sizable down payment.  
Also, increasing your down payment can save you thousands of dollars in the long run. If you pay a minimum of 20%, you would not have to pay mortgage insurance  which has a double effect of reducing how much you can borrow and increasing your monthly payments. 
How to Get a New Immigrant Mortgage in Canada
Start building on your Canada credit history
You've likely found out that because you're new to Canada, you'll need a good credit history to secure a mortgage. Your credit score built over time determines your likelihood of getting a mortgage loan approval from Canadian banks. The good news is, building your new immigrant credit history from scratch is easier than trying to improve bad credit.
Steps you can take to build your credit history include:
Firstly, understand how credit history works: 
Your credit score is a number from 300 – 900, indicating your creditworthiness. A good credit score is any number above 660 and is calculated from the information in your credit report. The higher your credit score, the more you'll be seen as a borrower with responsible credit behavior.
Consider factors that affect your credit score:
If you intend to acquire loans for non-permanent residents, you'll need to start making plans as soon as you enter Canada. Conscious efforts to ensure a good bill payment history, amount of debt, diversity of credit, age of the credit, and new inquiries will help you build a good credit score.
Get a secured credit card:
 As a newcomer to Canada, you can get a secured credit card to improve your chances of mortgage approval. Your secured card company will report your credit activities directly to the credit bureau, which can help boost your credit history.
Many cell phone carriers in Canada do not require credit history but report your phone bills to the credit bureaus. Subscribing to monthly plans instead of pre-paid is a great way to build your credit history.
The best way to build your credit history for acquiring a newcomer mortgage in Canada is by paying all your bills on time. This will not just help build your credit score but also your trustworthiness. Lenders want to see that you can pay on time and in full.
Get approval on your low rate today
No big bank bias, just commission-free experts ready to help you.
Get preapproved for a mortgage amount
After finding a suitable mortgage lender in Canada, the mortgage pre-approval process may be divided into various steps. In the first phase, lenders will ask for your personal information and various credit documents that'll enable them to run a credit check. The second phase is the assessment phase, where the lender determines the maximum amount you can get and the interest rate. When these are sorted and all things equal, you will have your pre-approval for the mortgage.
Find a home that fits your budget and needs.
Depending on funds available to you, your approved new immigrant mortgage amount determines the kind of home you should be looking for. Keep in mind that just because you've been preapproved for a certain amount doesn't mean you have to spend all that on the house.
Make an offer on a home.
Once you've found a home that fits your budget and requirements, it's time to make an offer. Since you're new to Canada, you may want to hire a realtor who has good knowledge of market trends and real estate purchases in Canada and have them put in a good offer.
Frequently Asked Questions
Will buying a property in Canada help me immigrate?
No, buying a property in Canada does not have any effect on or give additional advantage to permanent residence applicants.
Can new immigrants buy property in Canada?
Yes, without restriction, new immigrants can buy property in Canada and also get access to newcomer mortgage Canada for financing their home buying needs.
Do I need mortgage default insurance if I put down less than 20%?
For individuals new to Canada, mortgage lenders will require default mortgage insurance when your down payment is less than 20% of the home's purchase price.
Can I qualify for first-time homebuyer incentives as a new immigrant?
Whether you're a permanent or non-permanent new immigrant in Canada, you can qualify for a first-time homebuyer incentive provided you have the minimum qualifying down payment, authorization to work, and respect all others eligibility criteria.
Final Thoughts
Securing mortgage loans as a newcomer to Canada is very much achievable. You just have to take the time to build your credit history, ensure you meet the eligibility requirements, and go through the due process of getting your mortgage application approved for you to purchase your desired home.
---
Ready to get started?
In just a few clicks, you can see our current rates. Then apply for your mortgage online in minutes!
in this series Canada Immigration
Lock in your mortgage rate for 150 days
Lock in your rate today
Related articles in: Mortgage Basics