Mortgage Options for Newcomers to Canada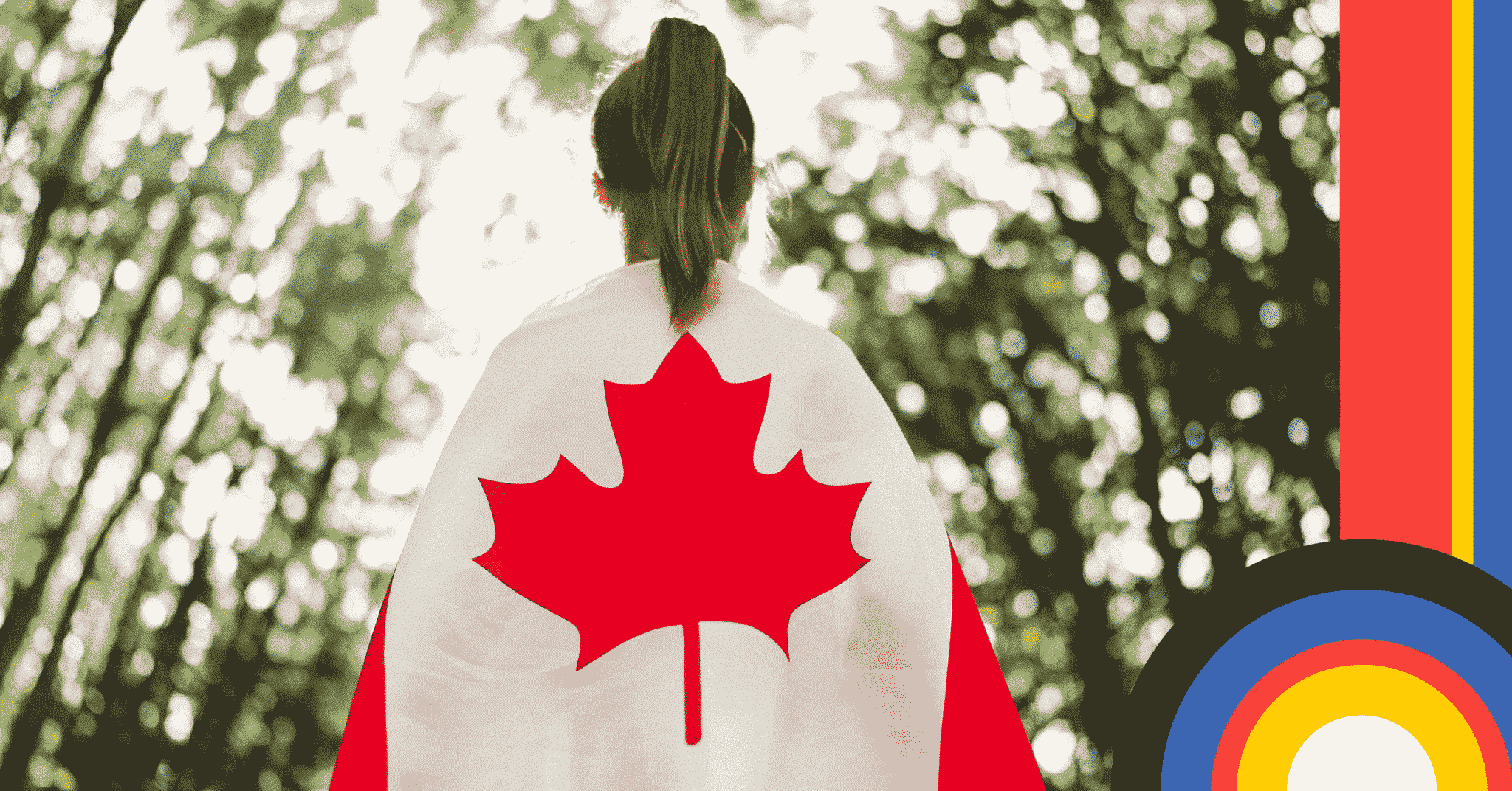 Relocating to a new country can be exciting, but finding the right mortgage option can be challenging for a newcomer. If you're new to Canada, traditional mortgage options will require a long Canadian credit history, which you may not have and will need to build over time. 
Fortunately, mortgage solutions are available for new immigrants to make their homeownership goals in Canada a reality. Many banks and lenders offer mortgage programs for newcomers to access homeownership. This post will explore everything you need to know as a newcomer and the options available to realize your homeownership dreams.
---
Key Takeaways
You could be considered for a new to Canada mortgage program if you received your permanent residency 5 years ago or less or are a non-permanent resident with a valid work permit. 
Most lenders offer homeownership options for permanent and non-permanent residents through one of Canada's three default insurers. 
Newcomers must meet the eligibility requirements of the lenders and insurers to obtain mortgage financing. 
---
Are you a first-time buyer?
Who is Considered a Newcomer to Canada?
You are considered a newcomer if you immigrated to Canada within the last 5 years and have either obtained permanent residency status or confirmation of permanent residence from Immigration, Refugees and Citizenship Canada (IRCC).
Only a permanent resident is able to qualify for a mortgage in Canada. Depending on the bank's lending criteria, you may also qualify for a mortgage as a temporary or non-permanent resident. 
Who is Eligible for a Newcomer Mortgage in Canada?
Like any other mortgage, to secure a newcomer mortgage in Canada, you must meet some eligibility requirements, which include your immigrant status. 
If you're considered a newcomer to Canada, you can get a mortgage for a primary residence if you meet the following:
You must have permanent resident (PR) status 
A SIN number that does not start with 9
Have admissible income, meaning you have a full-time employment history in Canada
You must have immigrated to Canada within the last five (5) years
You must have an international credit report if you still need to establish credit in Canada alongside 12 months of bill payments (utilities, insurance, etc.) and rental history in your name.
To qualify as a temporary or non-permanent resident, you must have a work permit that legally allows you to work in Canada and a SIN number starting with 9 before qualifying for a mortgage. International students with a study permit are only eligible if they have a valid work permit and Canadian income. 
Common Myths About Mortgages for Newcomers
Qualifying for a traditional mortgage typically requires a solid Canadian credit history and 2 years of employment history, which many newcomers cannot provide. Without this, it's common to assume your only options are limited to fully financing your housing costs with cash. 
One of the most common myths about mortgages for newcomers is that you won't qualify if you're new to Canada. In fact, many big banks like RBC, Scotiabank, CIBC, BMO, TD, National Bank, and lenders like nesto have special mortgage programs to help newcomers. These programs look at your entire financial picture and immigrant status, making obtaining a mortgage in Canada easier. 
Another myth is that newcomers can't qualify without a Canadian credit history. The truth is as long as you can meet the other eligibility requirements and have an international credit report, you may still qualify for a mortgage, even with a limited Canadian credit history. Yet another myth is that you won't be able to qualify without 2 years of Canadian employment history. Newcomer mortgage options allow you to still qualify for a mortgage without a Canadian employment history as long as you can prove financial reliability.  
How to Get a New Immigrant Mortgage in Canada
Much like getting a traditional mortgage, there are similar steps to take to get a mortgage as a newcomer. 
Determine How Much You Can Afford
Figuring out how much you can afford will help you find a home within your budget. Housing costs in Canada vary significantly depending on the province and area you choose to live in. Knowing your mortgage affordability can help you plan ahead and explore areas that fit within your means. 
Start Building a Canadian Credit History
Taking steps to build your Canadian credit history can help make qualifying easier. Your credit score, built over time, determines the likelihood of being approved and can also influence the interest rates offered. Having solid financial health is crucial when preparing for homeownership. 
Steps you can take to build your credit history include:
Understand how credit history works: Your credit score is a number that ranges from 300 to 900. A good credit score is any number between 660-724 and is calculated based on a scoring model and the information in your credit report. The higher your credit score, the more likely you'll be seen as a borrower with responsible credit behaviour.
Consider what affects your credit score: If you intend to acquire a residential mortgage, you'll need to start making plans as soon as you enter Canada since the age of your credit plays a role in determining your credit score. Conscious efforts to ensure you maintain good bill payment history, manage your amount of debt, diversify credit, and reduce the number of new inquiries will help you build a good credit score.
Get a secured or unsecured credit card: As a newcomer to Canada, you can get a credit card to improve your chances of mortgage approval by building your credit history. Many of the big banks offer programs to help you get started with your day-to-day banking and a credit card.  Getting a second credit facility on your credit report is advisable – such as another credit card or a post-paid bill. If you have a spouse, let them get their own credit card or post-paid bill so they can also be included on the mortgage. 
Get a cell phone: Many cell phone carriers in Canada do not require credit history but report your phone bills to the credit bureaus. Subscribing to monthly plans instead of pre-paid options is a great way to build your credit history. Build a good rapport with your landlord so you may also use them as a reference for a mortgage.
Pay Bills On Time: The best way to build your credit history for acquiring a newcomer mortgage in Canada is by paying all your bills on time. This will not just help build your credit score but also your trustworthiness. Lenders want to see that you can and have the ability to manage your credit facilities by your timely and full payments.
Find a Mortgage Specialist and Get Preapproved
Once you're ready to look for homes, getting preapproved or prequalified for a mortgage will go a long way in helping you determine the maximum mortgage amount a lender will allow you to borrow. It's important to do your research and find a mortgage specialist who is not only experienced and knowledgeable but licensed to help you find the right residential mortgage solution for you. 
Note: You should be aware that a preapproval or prequalification occurs before purchasing a property, and it should not be considered the same as an approval that occurs after you've accepted an offer to purchase the subject property.
Find a Home That Fits Your Budget and Needs
Once you've been prequalified or preapproved and know your budget, you can begin looking for a home that fits your needs (and budget). You may want to find a real estate agent who has knowledge of market trends and the area you are looking to purchase in. They can help you assess comparables in the area and make a competitive offer. Remember that just because you've been prequalified or preapproved for a certain amount doesn't mean you have to max out your budget. 
Get approval on your low rate today
No big bank bias, just commission-free experts ready to help you.
Credit Cards & Temporary Residents
As a temporary resident, you can usually access credit cards and mortgage products as long as your immigrant status is as a temporary foreign worker and you have a valid work permit and SIN number starting with 9. Most lender's criteria will require you to have at least 1 year remaining on your Canadian work permit to qualify. The credit card and mortgage options are similar to newcomers with permanent resident status.  
Programs like the Scotiabank StartRight Program allow temporary residents to access credit cards and mortgages as long as they meet the eligibility criteria. To qualify for a credit card, you need your work permit, one additional piece of government photo ID like a passport or Canadian driver's licence, and, if you are also applying for a credit card, a letter from your employer in Canada stating your annual income. 
Understanding Canadian Credit History
Understanding the importance of having a positive Canadian credit history is important to maintaining your financial health. Many factors are weighed that contribute to a good credit score. 
Here are the factors that contribute to credit scores in Canada:
Payment history: This is a complete overview of all types of credit accounts and how you've managed credit in the past. It answers a lender's question of whether you have made timely payments and managed your debt responsibly. Payment history will also detail if you have ever missed payments or been sent to a collection agency. 
Used credit vs. available credit: This is also called credit utilization and is a ratio that measures the amount of credit you have used compared to your available credit limit. You can calculate this by dividing your total credit balances by your total credit limits and multiplying by 100. Aim to keep your credit utilization at or below 30% to maintain and improve your credit score. You can create better utilization by asking for the highest limit possible and accepting any preapproved limit increases from your credit card issuer. Keep in mind that your maximum balance in any given month should never exceed a third of your limit.
Credit mix: This is the different types of credit accounts you have, such as credit cards, loans, and mortgages. Having a diverse mix of credit can help you improve your credit score. It is just as important to use this credit on a daily basis as it is to have it in the first place.
Length of credit history: This is the length of time that you have had credit. The longer you have had credit, the longer your history will be, which can determine your overall credit score. Avoid closing credit cards. If you must get a different credit card with the same issuer, ask them to switch it instead of closing it and applying for a new one.
Your credit report can be pulled from one of the reporting agencies in Canada, Equifax or TransUnion, or accessed free of charge from most financial institutions in Canada. A credit report will contain information about your credit products and your financial history in Canada. A high credit score may also provide you with added discounts on your home or auto insurance.
Mortgage Programs for Canadian Newcomers
Canada's 3 default mortgage insurers offer programs for newcomers with limited Canadian credit history. These insurers take on the risk from banks and lenders when you have less than 20% to put toward a downpayment on a home. 
CMHC Newcomers is accessible to permanent and non-permanent residents with no period of residency required. 
Sagen's New to Canada Program is available to borrowers with a valid work permit or permanent residency and at least 3 months of full-time employment in Canada. You can be exempted from the employment minimum if you transfer under a corporate relocation program. 
Canada Guaranty's Maple Leaf Advantage is available to borrowers who have recently immigrated to Canada within the last 5 years and have permanent resident status, landed immigrant status, or a valid work permit and a minimum of 3 months of full-time employment in Canada. You can be exempted from the employment minimum if you are part of a professional employee relocation.
Most banks and lenders have mortgage programs designed for newcomers purchasing their first home in Canada. These programs offer home financing to newcomers with limited credit and employment history in Canada. Here are some of the programs offered by the big 5 banks in Canada:
Scotiabank StartRight Mortgage Program helps permanent or temporary residents who have been in Canada for 5 years or less buy a first home. To qualify, your downpayment must come from your own resources and cannot be gifted. You must also meet all other standard credit criteria, residential mortgage standards, and maximum permitted loan amounts. Mortgage default insurance may be required if your loan-to-value ratio is greater than 65%. 
Toronto-Dominion (TD) has a New To Canada Program, which offers mortgages for newcomers who have been in Canada for 5 years or less and are permanent or temporary residents. To qualify, you will need to meet all of the bank's eligibility and credit criteria. 
Canadian Imperial Bank of Commerce (CIBC) has a Newcomer Banking Program that offers mortgages for newcomers with limited credit history or foreign workers with valid work permits. To qualify, you must be a permanent resident in Canada for 5 years or less or a temporary resident with a valid Canadian work permit of 12 months or greater. You must meet the minimum downpayment and credit approval criteria, income verification and other conditions set out by the bank. 
Royal Bank of Canada (RBC) has a Newcomer Advantage Program available to permanent and temporary residents in Canada for less than 5 years. To qualify for their newcomer mortgage, you must meet all of the eligibility and credit criteria of the bank and have proof of entry into Canada and supporting documents (work permit/visa, permanent residence card). 
Bank of Montréal (BMO) has the NewStart Program for permanent residents who immigrated to Canada in the last 5 years or non-permanent residents with valid work permits. To qualify for mortgages as a newcomer, you must meet the bank's standard lending criteria. 
Frequently Asked Questions: Newcomer To Canada Mortgages 
Will buying a property in Canada help me immigrate?
Buying a property in Canada does not affect or give additional advantages to permanent residence applicants.
Can new immigrants buy property in Canada?
New immigrants can buy property in Canada and access newcomer mortgages to finance their homebuying needs.
Do I need mortgage default insurance if I put down less than 20%?
Mortgage lenders require borrowers to purchase default mortgage insurance for any mortgage when their downpayment is less than 20% and, in some cases, up to 35% for self-employed individuals of the home's purchase price.
Can I qualify for first-time homebuyer incentives as a new immigrant?
If you're a permanent resident in Canada, you can qualify for a first-time homebuyer incentive provided you have the minimum qualifying downpayment, authorization to work, and respect all other eligibility criteria. Non-permanent residents may qualify for some first-time buyer incentives depending on the eligibility criteria of the incentive. You may also qualify for the government's shared equity First-Time Homebuyer Incentive (FTHBI) if you are a Canadian citizen, permanent or non-permanent resident authorized to work in Canada.
Final Thoughts
Canada attracts many newcomers each year, many of whom are eager to put down roots and purchase a home in their new country. Without Canadian credit and employment history, it can be challenging to meet the standard mortgage requirements necessary to qualify for a mortgage. 
Securing a mortgage as a newcomer is achievable. Many banks and lenders understand the unique challenges immigrants face when securing a mortgage. If you're new to Canada and ready to purchase your first home, contact nesto's mortgage experts for knowledgeable and tailored advice. Why pay more for your mortgage rate without getting licensed and expert advice from the start?
---
Ready to get started?
In just a few clicks, you can see our current rates. Then apply for your mortgage online in minutes!
in this series Canada Immigration
Today's Best Mortgage Rates as of December 5, 2023