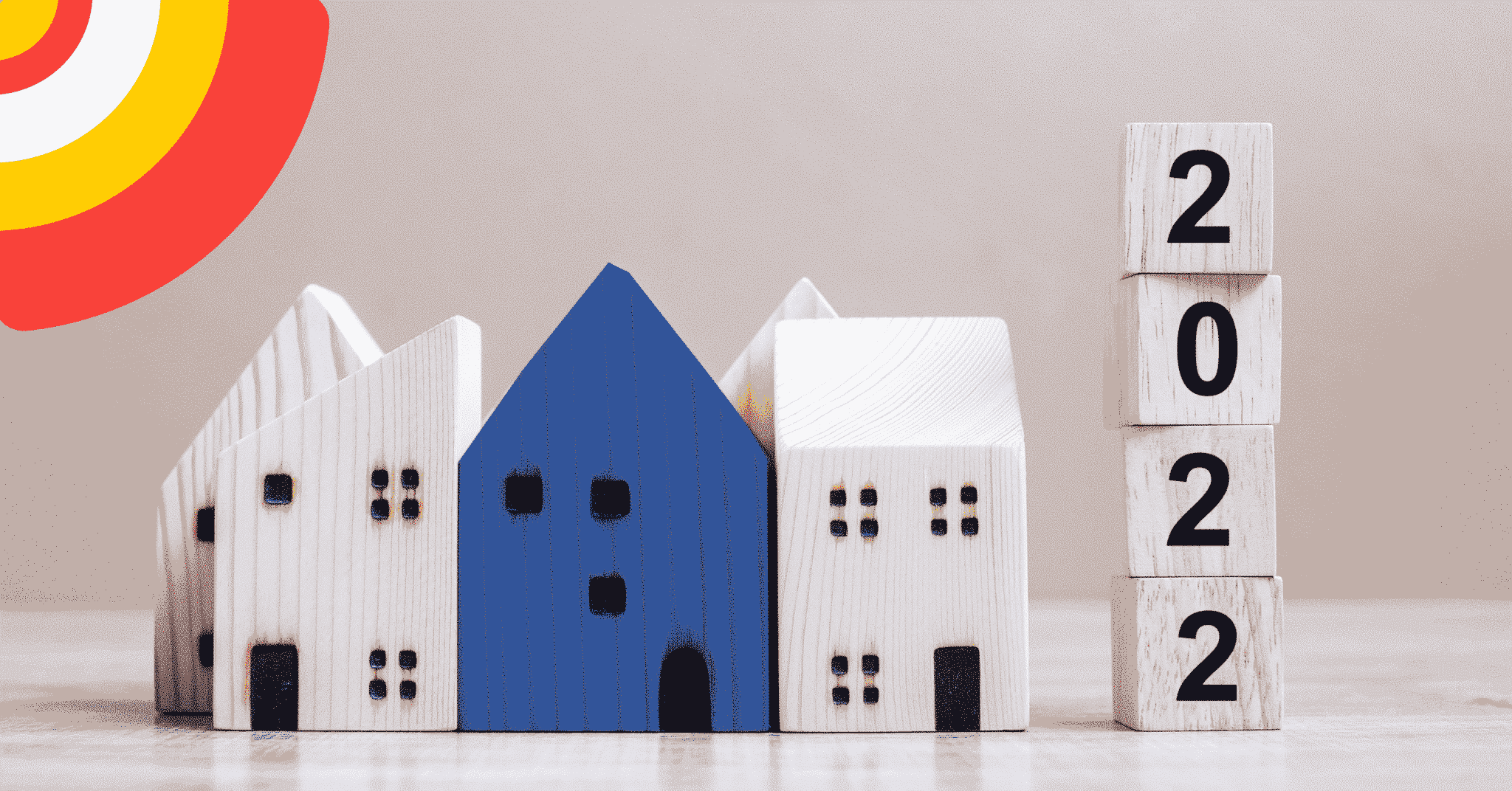 ---
Key Takeaways
Ontario has experienced record year-on-year growth in prices, for nearly all residential property types during the pandemic
Changing lifestyles, immigration, investment, and shifting housing demographics have driven high demand for real estate in multiple cities in Ontario
Interest rates are predicted to cool the housing market in Ontario throughout 2022, but not by much.
Toronto, Brampton and Mississauga remain some of the most popular places to live in Ontario at the start of 2022
---
Low interest rates, sky-high demand, and low levels of inventory turned Ontario into one of the most overheated housing markets in the country during the pandemic. With record price increases in Toronto, Greater Toronto Area (GTA) neighborhoods like Brampton and Mississauga, and even so-called secondary markets like Hamilton and Oshawa, the Ontario housing market has seen competition like never before throughout 2020 and 2021. 
As we kick off 2022, the market is expected to stabilize – to an extent – as interest rates begin to increase, and factors like the CMHC's heightened mortgage stress test rates further limit buyer's purchasing power. 
If you're looking to buy a house in Ontario this year, we've put together a birds-eye view of the real estate market for 2022, including the average prices of properties in major markets, driving forces, and potential challenges to ownership.
Ontario Housing Market Outlook as of today
Ontario's housing market has undergone a tumultuous couple of years, which saw record price rises due to low inventory and low interest rates. The Ontario real estate market in 2021 was, at times, one of the most competitive in the western hemisphere, with the power firmly in sellers' hands. The combination of low rates and low supply took many buyers by surprise, with many rushing to buy a property before they become inaccessible.
On top of this, Ontario has seen a number of key demographic changes, many of which run contrary to common expectations. Swathes of people left the cities during the pandemic, putting pressure on subsidiary markets around the province. Meanwhile, heightened foreign investment and immigraton pressure in the latter half of 2021 further tightened supply in urban areas. 
Investors, in particular, have stoked the fires of Ontario's skyrocketing real estate market, and now account for over a quarter of the province's new homebuyers. Although inventory levels are predicted to stay tight, 2022 will be an interesting year in terms of emerging new trends in the Ontario property sector.
Who's buying Toronto real estate?
With Toronto at the centrepoint of the Ontario property boom, it's useful to know more about the demographics behind the city's real estate dynamics. 
Ultimately, the kinds of property being sold in the booming GTA market was fairly consistent with the rest of Ontario. These include:
Detached houses
Semi-detached houses
Townhouses
Condos
As with many other major urban centers in Ontario, the Toronto market was underpinned by three major trends during the pandemic:
Increasing prices
Diminishing housing supply
Declining transaction numbers
The Toronto market has seen an increase in the average price of all property types by around 25-28% With total transactions down by between 15-20% versus the beginning of 2020. However, these figures vary depending on the source, and are only indicative of general trends. 
Here are the key demographics driving demand in Toronto's residential property market throughout the pandemic.
Move-up and move-over buyers
According to RE/MAX, so-called 'move-up' and 'move-over' buyers drove Toronto's increasing demand for single-detached homes, which showed the highest year-on-year price increase of all property types, from $1.5million in 2020 to $1.7million in 2021, (+16%). Move-over buyers also flooded secondary markets like Mississauga and even as far away as Kingston. 
According to a recent report by Teranet, investors and multi-property owners accounted for over 25% of Ontario's homebuyers last year, particularly in Toronto. Consequently, the largest segment of the real estate market in Toronto is now multi-property owners, ahead of first time buyers (at 22%), which was the largest segment of the market until 2016.
Out-of-province immigration
COVID-19 saw thousands of homebuyers leaving urban areas in search of more
space and more affordable housing in secondary cities, suburbs, or rural areas.
Surprisingly however, immigration rates for Toronto greatly outweighed out-migration, which will add further pressure to supply levels in 2022. 
The luxury home market was more resilient to the effects of the pandemic, with a huge increase in transaction numbers in 2021 compared to 2020. In the $4million+ category, transactions increased by an incredible 224%, to a total of 805 transactions throughout the year. The luxury market has remained extremely robust throughout the pandemic, and has seen some of the largest gains in the GTA in particular, which is quickly becoming on par with Vancouver as the most expensive real estate market in the country.
For many first time homebuyers, price is a limiting factor in the Toronto market. A first-time buyer with a salary of $78,000 (the median pre-tax household income in Toronto) cannot get a mortgage large enough to buy a benchmark priced condo at $590,000 – unless they were to save around $270,000 up front. Further afield, even subsidiary markets like Oshawa have seen relentless competition, with multiple contenders for properties and offers sometimes over asking price by as much as 150,000.

While mechanisms like the First Time Home Buyer Incentive are in place to help people afford homes in Canada, this has not done much to offset tightened supply across the province, with many homebuyers turning to their parents for help securing their first home in Ontario due to increased competition.
Average Home Prices of Major Cities in Ontario
2021 saw record price increases on the previous years, in nearly every market and property type. Prices increased in 2021 by over 25% for over half of Ontario's real estate market, with many cities breaking the million dollar mark average, and many more drawing closer.
| | |
| --- | --- |
| Location | Average residential property price, 2022 |
| Toronto | $1,160,491 |
| Ottawa | $679,914.90 |
| Mississauga | $1,150,265.70 |
| Brampton | $1,172,250.36 |
| Hamilton | $909,502.64 |
| London | $697,070.00 |
| Windsor | $591,805.89 |
| Thunder Bay | $300,685.73 |
| Niagara | $786,198.72 |
| Kitchener | $832,743.42 |
Source: 2022 Canadian Housing Market Outlook, RE/MAX
Red hot rates impacting your housing market experience?
With nesto, you can get a low rate with a 150 day hold.
Toronto Housing Market Outlook 2022
The beginning of 2022 saw a continuation of trends seen throughout the pandemic in Toronto real estate: a decline in sales volume, and a significant increase in average price. In 2017 the average price for a property in the Greater Toronto Area (GTA) was around ​​$760,000. By March 2020, just a few weeks into the pandemic, prices had climbed 18% to more than $900,000 (Source: Toronto Regional Real Estate Board.) By February 2022, the average price for a residential property in Toronto stands at $1,242,793.
There were 5,636 sales reported through the Toronto Regional Real Estate Board in January 2022, a decline of 18.2% compared to January 2021. Although sales were significantly lower than the year before, the volume was the second best on record for the month of January. The New Housing Price Index rose from 102.10 in January 2021 to 114.10 in January 2022, with the average selling price up by 28.6% at the beginning of this year.
In terms of property-specific trends, a recent RE/MAX report showed that townhome prices rose from $835,000 in 2020 to $935,000 in 2021 (12%), and condo prices grew from $675,000 in 2020 to $710,000 in 2021 (+5%). Condo sales (by number of transactions) in the Greater Toronto Area (GTA) increased by 71% on the previous year, representing the largest increase in the East in condo sales by a considerable margin. However, other sources have suggested that condo sales actually decreased by 18% during 2021. Surprisingly, condo price appreciation was less significant in the Toronto market (at 7%) compared to other hot Ontario markets – like Ottawa (at a staggering 30%).
Going forwards, total number of home sales is predicted to fall compared to 2021, but will show trend growth compared to previous years. Average selling price for all home types is expected to continue to grow, with the Toronto Real Estate Board's estimate set at $1,242,793, or an increase of 12% compared to last year. This would put Toronto firmly on track to outpace Vancouver as the most expensive real estate market in Canada in 2022 and beyond.
However, there are several factors that could potentially limit any further growth of the real estate market in Canada's largest city. Some analysts have even suggested we will begin to see a cooling off of the market. A recent poll by Reuters, for example, showed that 10 out of 13 real estate strategists (75%) believed the market would begin to slow down in 2022, citing a rise in interest rates. Other factors, including higher mortgage stress test rates introduced in June of last year, could also contribute to a further downturn in sales volume in 2022, as borrower's budgets shrink.
Ottawa Housing Market Outlook 2022
The Ottawa housing market continues to experience increasing buyer demand, housing supply shortages, and upward price pressures. The average residential price at the start of the pandemic was $442,00 (2019) and rose to $525,000 (2020), or an increase of 19.2%. Despite the rise in prices, the total number of residential and condo units sold throughout 2020 was 18,953 and increased by 7% in 2021 to 20,302 units. Total sales volume increased from $10 billion (2020) to $13.1 billion (2021), a record high for Ottawa's housing market. (Source: CREA Housing Market Stats) 
Reported sales of residential properties for January 2022, through the Ottawa Real Estate Board, shows a 3% decrease in volume from 936 properties sold in 2022 compared to 963 properties sold in 2021. The sales volume is considered strong for a traditionally slower month. Regional sales trends expect inventory levels to remain low leading to a seller's market for 2022. 
The average selling price for a property in Ottawa as of February 2022 was $676,000, representing a 15% increase from $587,000 in 2021. This is reflective of the upward pressure on prices due to tight supply and increased demand. Ottawa's housing market is expected to continue experiencing a low supply of housing inventory while prices continue to increase and are projected to rise 5% in 2022. 
Mississauga Housing Market Outlook 2022
Mississauga's market was a strong performer in an already stacked Ontario lineup during the pandemic. Total home sales totaled 11,334 units over the course of 2021, an increase of 29.9% from the same period in 2020. 
Currently, the average selling price for a property in Mississauga is about $1,153,500, a 30% increase from $890,000 in 2021. However, while prices have reached an all-time high, sales activity has started to cool slightly, and this could be indicative of a wider trend throughout the major Ontario real estate markets. 516 properties sold in January 2022, representing an 18.7% decrease in new listings compared to the 539 units sold in January 2021. 

Going forward, average residential prices are expected to rise by 14% in 2022, while sales volume is expected to decrease by 8% based on RE/MAX's 2022 Housing Market Report. Overall, Mississauga's housing market for 2022 is expected to steady in sales volume and price growth from 2021's market volatility.
Brampton Housing Market Outlook 2022
Brampton, one of the most popular neighborhoods in the GTA, has also shot to prominence as one of the most expensive places to live in Canada. By January 2022, Brampton home prices skyrocketed to $1,367,444 on average, an increase of a staggering 41% year on year. 
A Brampton home sells in an average of just six days, usually over listed price by around 15% – even with the high price tag. Although, figures for Brampton are skewed given the high proportion of detached homes compared to other major markets like Toronto and Vancouver, which have comparatively more condos than Brampton's 6% inventory. 
Part of Brampton's red-hot appeal also comes down to the fact that it has one of the tightest supplies in Ontario. With 832 new listings this January (a decline of 13% compared to the beginning of 2021), there were 255 active listings by the end of the month, a 31.6% decline compared to January 2021.
Ontario Market Outlook for 2022
A number of market factors, government incentives, and shifting expectations from buyers, are all likely to contribute to a shift in the Ontario real estate market this year. 
The expansion of the CMHC's First-Time Home Buyer Incentive is expected to stimulate demand, with more buyers becoming eligible for this incentive. More first-time home buyers in the Toronto metropolitan area (plus Vancouver and Victoria) are now eligible to borrow between 5% and 10% of a property's price from the Canadian government as part of a down payment, interest-free. The expansion effectively increases the home price limit covered under the CMHC's program from around $500,000 to $700,000. On top of this, the CMHC lowered their eligibility requirements for insured mortgages in 2021, allowing people with lower credit scores (600+) to potentially qualify for loans. Taken together, these changes could empower more buyers in the Ontario market. Whether these changes keep pace with rising prices, however, remains to be seen.
Conversely, interest rates are also expected to rise in 2022, which would (in theory) decrease the number of buyers in the market as budgets contract and mortgages become more expensive to borrow. On top of this, the Office of the Superintendent of Financial Institutions (OSFI) and the Department of Finance Canada recently raised the mortgage stress test benchmark rate for both insured and uninsured mortgages. The new benchmark, which increases the stress test rate from 4.79% to 5.25%, does not directly affect qualification rates, but it does put further pressure on marginal buyers who have less breathing room in their budgets.
Overall, it's unlikely that the market will see further superheating in 2022. Historically high prices compared to pre-pandemic years are likely to continue, albeit at a cooler rate, due to consistent interest rate increases designed to stabilize the market without risking sudden home value decline. The Ontario housing sector may shift towards more of a buyer's market as demand cools, although inventory is likely to remain low throughout 2022. Time will tell whether prospective homeowners continue to feel pressured to buy properties in the current climate, or, as some analysts have suggested, whether the market will experience a rapid downturn. With over a million new immigrants projected to settle in Canada over the next few years, and Ontario consistently one of the most popular locations for new arrivals to the country, it's unlikely that we'll see a major freeing up of inventory, or sudden and widespread property value decline. 
Lastly, the rental market is projected to perform well, given the high financial barriers to home-ownership in the province. The balance between renters and vacancies will ultimately determine the market rate for a post-pandemic Ontario.
Final Thoughts
The major Ontario housing markets were some of the most consistently competitive areas to buy a home in Canada during the pandemic. With prices tentatively expected to cool off somewhat in 2022, we may see the market shift from a clear seller's market to a more level playing field. If you're looking to buy a home in Ontario this year, get started by exploring the best rates available to you, or evaluating how much mortgage you can afford in the province. There are also a number of provincial and federal first time home buyer incentives available that can bolster your budget and help you get a foot in the door.
Ultimately, our trained mortgage experts are always here to help. If you're ready to buy a home in Ontario or would like to find out more, get in touch with nesto now.
---
Ready to get started?
In just a few clicks you can see our current rates. Then apply for your mortgage online in minutes!
Lock in your mortgage rate for 150 days
Lock in your rate today