What is a Home Appraisal? Costs & Considerations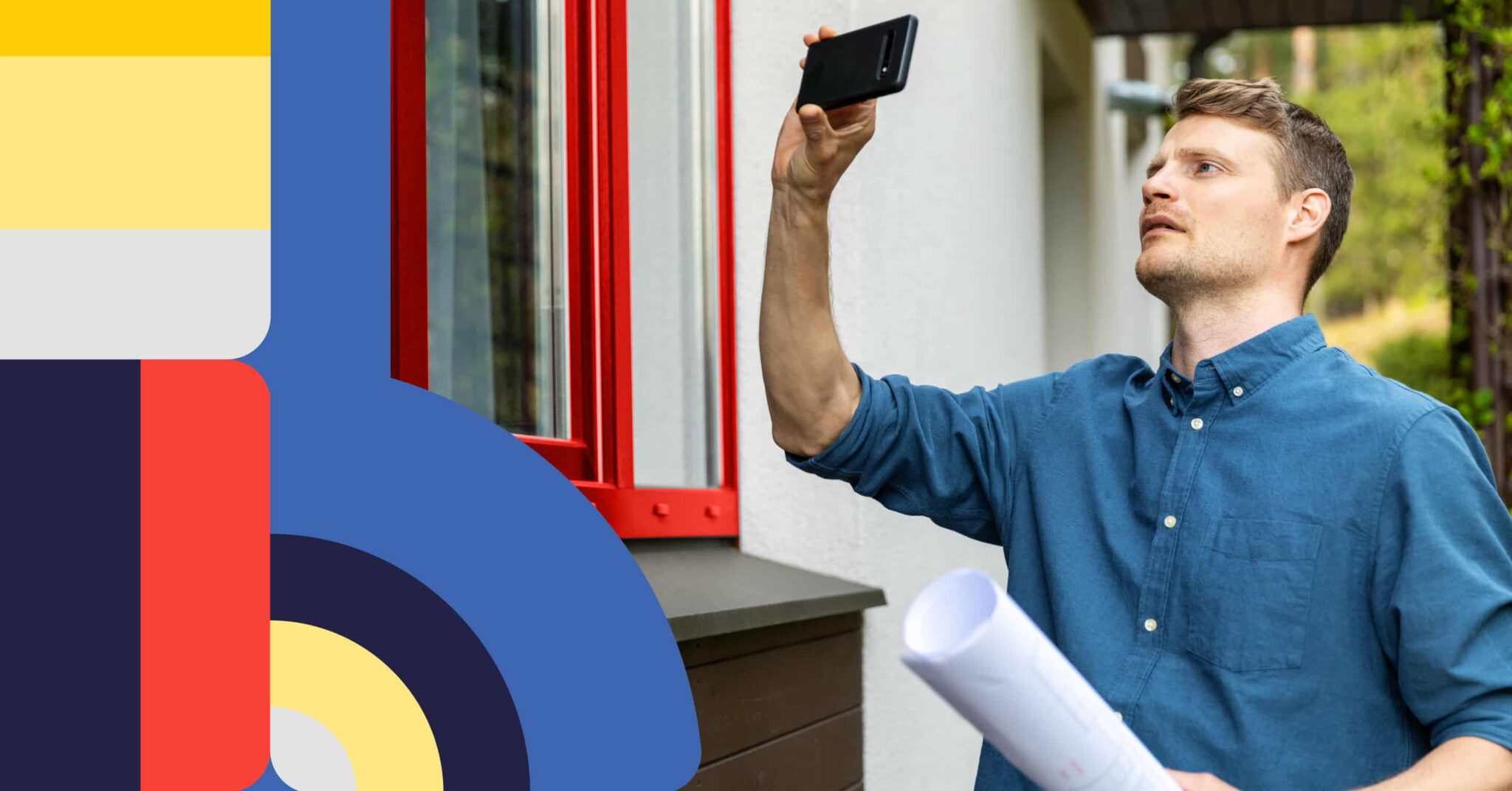 Wondering what a home appraisal is? In this definitive blog post, you'll learn all there is to know about the home appraisal process in Canada. We promise by the end, you'll be confident and totally prepared for the next steps in your journey!
---
Key Takeaways
A home appraisal is an assessment of several factors to help determine a property's fair market value
Banks and lenders often require an appraisal to ascertain the value of a home before lending you money. As a buyer, you will pay the bill for a home appraisal after an offer has been made
If the appraised value of a home is lower than the offered price, you may be able to negotiate a lower price. However, your seller may choose to decline, or get a second opinion. This can prolong the buying process.
In general, home appraisals in Canada cost between $350 and $500
Are you a first-time buyer?
What is a Home Appraisal?
A home appraisal is an estimation of a home's fair market value. It is based on several factors, like the property's age, location, and condition. Home appraisals are conducted by a licensed third-party professional, to ensure an unbiased estimate.
The appraisal process takes place after your purchase has been accepted but before your mortgage has been finalized. This provides your lender with confirmation that the property is actually worth what you've offered. As a result, your bank or lender will generally handle hiring an appraiser, however, the buyer will pay the full cost of the appraisal. In terms of what's actually looked at during an appraisal, there are a number of factors that will affect the market value of a property at the end of the process:
Building and amenities. Starting from the very foundations of the building itself, appraisers will look closely at the quality, design, age, safety, and structure of the house. This will generally include the number of rooms and their design, total square footage of the property and its use of space, the dating and quality of the fixtures, small appliances, larger appliances like boilers or other heaters, basements, crawl spaces and attics.
Location. Location is important in determining the value of a house. The neighbourhood, local amenities and culture, schools, crime rates, and public infrastructure all play a part in the value of a home. Appraisers can also get a benchmark for a house's value by looking at other similar properties nearby.
Market factors. Your appraisal will be influenced by the demand and supply of homes in your area, and in other parts of the country. Given Canada's property boom throughout the pandemic, appraisals may currently reflect higher prices based on the increased demand and tight supply of homes (also known as a seller's market.)
Home Appraisal Costs in Canada
In Canada, the going rate for home appraisals in 2022 is between $300 – $500, however, this may vary by province. Unsurprisingly, for example, home appraisals in the Greater Toronto Area and other parts of Ontario often cost slightly higher than $500. Unfortunately, your lender is responsible for picking an appraiser. As a buyer, you will have to foot the bill for the appraiser they choose.
Types of Home Appraisals
There are typically three types of appraisal: those for home buyers, home sellers, and those for mortgage refinancing (i.e. where someone already owns the home, but is looking to re-assess its current market value to get a new mortgage).
Appraisals for Home Buyers
Appraisals for home buyers are designed for buyers in the closing process of securing their new home. In this stage, the appraised price will either be lower, higher, or in line with the contract price. This is why appraisals take place after an offer is made. It gives prospective buyers a chance to gauge whether an offer is accurate, and understand exactly what a property is worth. In situations where the appraised price varies wildly from what is expected, there are several potential outcomes. If an appraised price is higher than the contract price, this means you've agreed to pay the seller less than the home's market value. Your mortgage amount does not change, since the selling price will not increase to meet the appraised value.
Appraisals for Home Sellers
Sellers can use appraisals to help determine what price to list their property on the market for. However, while an appraisal is an important step in selling a home, there's a reason it usually happens after you list the property, and not before. First, the cost of getting an appraisal is technically the responsibility of the buyer. Home sellers will generally wait until they are at the offer stage and let the buyer pay their lender for a third party to come in an appraise the house. Second, appraisals are designed with the buyer's lender in mind. Apart from in situations where a buyer is paying the entire amount up front, their lender requires the appraisal to make sure the home is worth its purported value. Doing this too early for the lender makes no sense, as they first have to vet the prospective buyer to make sure they can qualify for a mortgage in the first place.
Appraisals for Mortgage Refinancing
Generally, lenders in Canada require appraisals when you are looking to refinance your mortgage. A refinance appraisal protects lenders by making sure they don't lend you more money than the property is currently worth. If your home is appraised at a lower market value than your remaining mortgage, your lender may feel this is too much of a risk. If your home's value has dropped, for example, because of damage or market forces, you will likely not be able to refinance. If your appraisal puts your home equity below 20%, this may also change whether you have to pay for mortgage insurance, and will change how some lenders look at you from a risk perspective. If you're looking to refinance and need to get an appraisal, make sure your home is well presented, and that any major issues have been resolved beforehand.
Home buying sans the stress.
Start your mortgage application today
What Do Home Appraisers Look For In a House? 
Home appraisers take into account a number of factors when they're looking at a property. Here are the main details appraisers will assess during the appraisal process.
Interior
Square footage
Number of bedrooms
Number of bathrooms
Age and remodeling of fittings and fixtures
Foundations
Basement style: full or partial, legal suites, etc.
Crawl spaces and attics
Materials used on walls, floors, and windows
Appliances and amenities
Utilities
Exterior
Neighbourhood
Lot size
Type of driveway and car storage (garage, covered, heated, etc.)
Frequently Asked Questions
Here are some of the most common questions prospective home buyers and sellers ask about the appraisal process in Canada. 
Does the home buyer or seller pay for the home appraisal?
Generally, it is the responsibility of the buyer to pay for a home appraisal. While sellers can independently arrange appraisals to help them determine the value of their home before listing it for sale, it is ultimately up to the buyer to pay for an appraisal that is carried out on behalf of their lender.
What is the difference between an appraisal and an inspection?
While a home appraisal is usually ordered by a buyer's mortgage provider to determine the fair market price of a home, an inspection is something a buyer can organize on their own, if they want to understand the overall condition of their home. 
What happens if the appraisal is lower than offer?
If the appraised price is lower than an offer, the buyer may be able to negotiate a lower selling price. A bank will not approve a mortgage outside the appraised value of a home. In this situation, a seller may dispute the appraisal or refuse to lower their price.
Final Thoughts
Home appraisals, not to be confused with home inspections, are an important way to ascertain the fair market value of your home. Most commonly, lenders will mandate a home appraisal to ensure they don't lend more money than a property is actually worth, as this exposes them to unnecessary risk. Ultimately, home appraisals are an unavoidable part of buying a home, and serve to help both sellers and buyers to understand the fair market price of a property. Make sure you fully understand what appraisers look for when determining the value of a home, since this will ultimately impact the amount of money you can borrow. 

If you're already looking to get a mortgage for a home in Canada, get in touch with one of our trained mortgage experts today.
---
Ready to get started?
In just a few clicks, you can see our current rates. Then apply for your mortgage online in minutes!
Today's Best Mortgage Rates as of December 5, 2023