The Housing Market is Rebounding: How First-time Home Buyers Can Take Advantage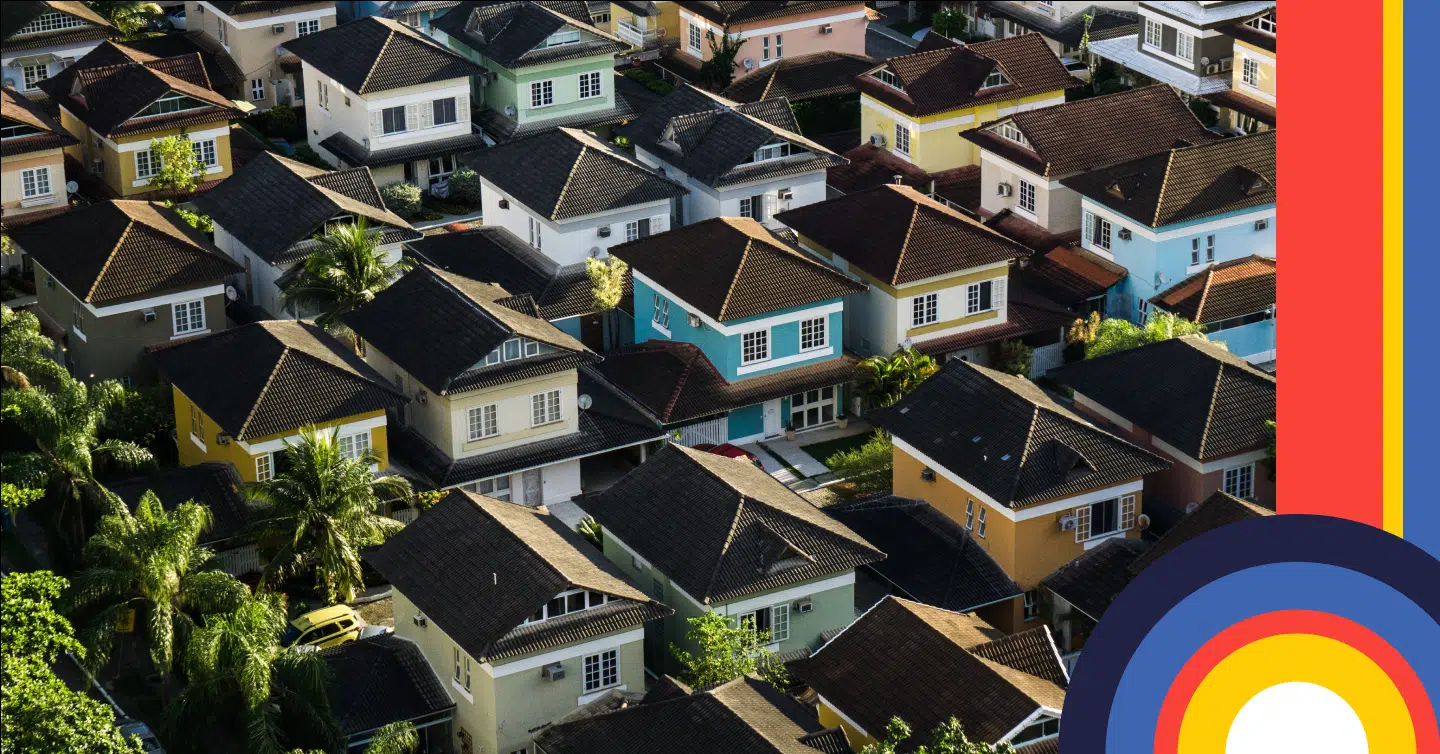 Are you a first-time home buyer looking for an opportunity to enter the Canadian housing market? As the demand for housing picks up this summer, now is the optimal window for those seeking to purchase their first property. April was the third consecutive month of sales increases seeing the largest jump in sales activity (11.4%) compared to the previous months. 
In this post, we'll delve into how first-time home buyers can take advantage of the current market situation by diving deeper into what factors affect a housing market rebound and how best to utilize this time to take advantage of the current market situation.
---
Key Takeaways
Despite recent dips, the Canadian housing market is showing signs of revival.
Early signs indicate that the market may already be on the rebound. 
Consumer confidence in the housing market is rising, with most Canadians believing home prices have reached their bottom.
---
Are you a first-time buyer?
Why Consumer Confidence Is Rising in the Housing Market
As the housing market stabilizes, consumers are once again feeling more confident about the housing market. The Bloomberg Nanos Canadian Confidence Index (BNCCI) rose to 52.17, putting consumer confidence into positive territory. 
Current positive views on the future value of real estate have primarily driven this confidence rating. More Canadians believe that home prices have reached their bottom, with most Canadians expecting home prices to stay the same or rise in the next six months. 
Will the Housing Market Crash Rebound Soon?
The current state of Canada's housing market has been a hot topic of conversation recently, with many speculating whether or not a housing market crash is coming. While there is no concrete answer as to whether or not the market will rebound soon, early signs indicate that the market may already be on the rebound. 
First and foremost, despite a slight dip in sales in some areas, home prices have continued to rise in much of the country. Additionally, Canada's economy remains strong and low unemployment rates indicate that buyers may continue to have the means to purchase homes. 
Of course, events such as further interest rate hikes or a sudden drop in the stock market could completely shift the narrative in a different direction. Ultimately, there are reasons to believe that a rebound is possible in the near future if it's not already here.
Find a better rate, and we'll match it, beat it, or give you $500*.
*Conditions Apply
With nesto, it's stress-free
Factors That Impact a Housing Market Rebound
Many factors can impact a housing market rebound in Canada. Economic stability, interest rates, demographics, supply chain and government policies are just a few variables that can contribute to home values and sales fluctuations. In recent years, low-interest rates and a growing demand for housing have driven market growth. Here we explore three things that may contribute to Canada's housing market rebound. 
1. Lower Mortgage Rates Draw in New Buyers
As the cost of borrowing declines, it becomes easier to qualify for the financing needed to purchase a home. This is particularly attractive to first-time homebuyers, who may need help to meet the strict stress test requirements to qualify. By taking advantage of lower mortgage rates and locking in a suitable rate, many Canadians found that they could qualify more easily. 
With the Bank of Canada (BoC) currently holding rates steady, buyers and sellers feel more confident about entering the housing market. Home sales have rebounded since it was announced that the BoC would hold its target overnight rate at 4.5%.
2. First-time Home Buyer Incentives Remain Strong
Many first-time homebuyer incentives are available to help buyers offset some home buying costs. Incentives such as the Home Buyers' Plan (HBP) and the newly created First Home Savings Account (FHSA) provide first-time buyers with tax-free options to invest and save money they can then use to purchase their first home.  
Other federal and provincial programs exist to aid first-time buyers with tax credits, land transfer tax rebates, and even loans, making it easier for new buyers to enter the market. As some of these programs only apply to certain provinces and municipalities, it's important to research what programs are available in your subject property's area to maximize these incentives.  
3. Spring Buying Season Usually Boosts Sales
Typically, spring markets have always been the busiest time of year for home sales. Spring is when everyone comes out of hibernation to enjoy the warm weather. It's also when we see the most active listings. Buyers are more likely to venture out to open houses, plus it's also better weather to want to move all your belongings from one place to another. 
For sellers, this is when they can show off their homes by gardening, making them more attractive and marketable to potential buyers. A home always looks better advertised with lush green lawns, flowers, and blue skies than cold, snowbanks and grey skies.
How a Housing Market Rebound Could Impact Inflation Numbers
Housing is the most important of the eight major components of the Consumer Price Index (CPI). Housing makes up around 30% of the CPI basket, directly affecting how inflation is measured by the Bank of Canada (BoC). 
While the cost of buying a home is not included in this measurement, it does measure costs associated with owning a home, such as replacement costs, mortgage interest, homeowners insurance, mortgage insurance, property taxes, and rent. To measure CPI, the BoC treats homeowners like they are renting their own homes from themselves. 
While a rebounding housing market may provide a much-needed boost to Canada's economy, it can also increase consumer prices sharply, primarily if demand outweighs supply. Canadian inflation measures are influenced by the rise in mortgage costs as the Bank of Canada raises rates and the resulting slowdown in the housing market. When the Bank of Canada raises interest rates, inflation increases along with it. 
Final Thoughts
The Canadian housing market is slowly and surely returning, and recovery could already be on our doorstep. With optimism surrounding home prices holding steady, all signs indicate that things are looking up after a period of price declines. The future looks positive, and with more activity and demand in the market, we may see average prices increasing again over time. Though some elements of uncertainty are still present, the worst may already be behind us.
---
Ready to get started?
In just a few clicks, you can see our current rates. Then apply for your mortgage online in minutes!
Today's Best Mortgage Rates as of November 29, 2023