How Much Does It Cost To Build A House in Canada?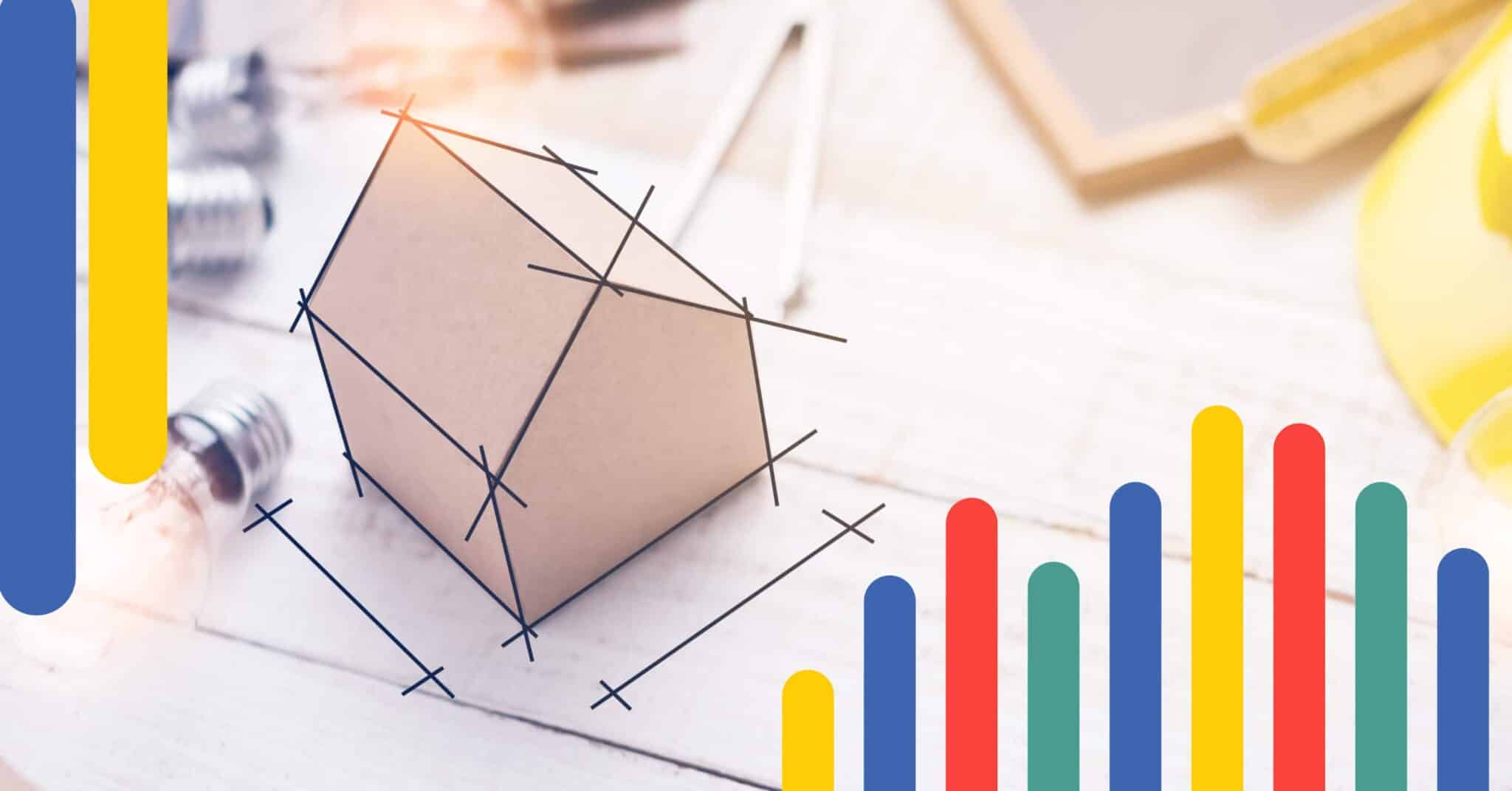 The cost of building a house in Canada has been rising due to inflation and other factors driving building material prices upward. Although building a custom home is an exciting endeavour and yields great satisfaction, it requires substantial financial preparation and resources. This blog post explores the cost of home construction in Canada and relevant factors you should consider before venturing into your homebuilding project.
---
Key Takeaways
Factors that affect the cost of building a house are land price, new construction financing, timing, labour and construction contractors, supply chain constraints for imports, foreign exchange on imported goods, inflationary pressures, demand, construction materials, architecture and customizations, building permits, and fees, and applicable environmental assessments.
Building costs rise in more densely populated regions and cities as labour and land costs are in higher demand.
It can take upwards of 10 months for contractors to complete a housebuilding project, with the additional time needed for customization.
---
Main Costs Associated With Building A Home In Canada
Before diving into specific costs and comparisons, it's essential to understand the factors that can impact the overall cost of building a house in Canada. These factors include:
Land Cost 
Cash is needed to buy the vacant land to build your project. The availability of financing options to purchase vacant land without purpose is quite limited and costly. Generally, land has to be zoned residential instead of agricultural, commercial, or industrial to build residential housing.
Zoning ordinances, established by local governments, aim to regulate land use in line with the priorities of the local planning board. Effective land use planning lays the foundation for a sustainable and prosperous community by balancing the requirements of homeowners, businesses, agriculture, recreation, and other common interests. While a title search can identify property owners, it does not provide information about zoning status.
Are you a first-time buyer?
New Construction Financing To Build A Home
Builders' mortgages, also known as draw or construction mortgages, are intended for Canadians who want to finance building a new home. During the construction phase, interest is often the only payment the borrower requires. Construction mortgages can simplify the process of building a home. 
The lender provides financing through individual tranches, which are used to pay contractor fees and purchase supplies. The lender will pay your lawyer, who will then disburse the funds to the contractor throughout construction.
Construction mortgages provide borrowers access to 75% to 80% of the home's estimated value. These funds can be used to pay for materials and work required for construction. Borrowers typically only pay interest on the funds drawn until the home has been completed and either sold or replaced with new financing – such as a traditional mortgage.
When using a builder's mortgage to construct a new home, lenders will require more documentation and information, and you will usually be asked to provide more money upfront. However, choosing the right type of builder's mortgage makes it possible to finance a wide range of projects that meet your needs. 
It's essential to remember that banks always deal with your lawyer, not your contractor, in managing your funds. While construction loans require more upfront spending than traditional mortgages, their fees are typically lower. However, lenders scrutinize borrowers more intensely when applying for a construction loan.
Qualifying for a construction loan is usually more difficult than qualifying for a traditional mortgage. However, searching through different brokers and lenders can increase your chances of finding a suitable option. Construction loans are more difficult to find than conventional mortgages. Contact your local banks, community trusts, credit unions, and cooperatives.
Land Survey and Preparation Costs
A thorough land survey is imperative to ensure proper development and avoid costly legal disputes before purchasing or developing a parcel of land. A certified surveyor will precisely determine the exact boundaries of the lot, differentiating it from neighbouring properties. The established boundaries are essential for safely and legally constructing any permanent structures or fences.
While land surveys do come at an additional cost, ranging from $1,500 to $6,000 on average, they provide invaluable information and protection. The lot's size, terrain, and location can increase costs, as can a higher number of lot corners or dense tree cover, obscuring property lines. However, a professional land survey investment is well worth the cost for any serious land developer or homebuilder. It provides peace of mind that the project will have a stable foundation free of encroachment issues. Overall, a land survey is a necessary step for any development project.
Building Permits and Fees To Know When Building A Home In Canada
A building permit is a crucial document that authorizes the construction, renovation, or demolition, ensuring it adheres to local building codes, zoning laws, and safety regulations. Your local municipality generally issues building permits, and the size and extent of the project determines the fees. It's a must-have whether you're constructing a new house or modifying an existing one.
In Canada, the cost of a building permit varies depending on the project's complexity and size. There could be additional fees related to pre-permit services. Additionally, the fees differ significantly between various municipalities across the country.
When applying for a building permit, it's vital to consider the time it takes to obtain one. Depending on the complexity and the volume of work at your local building department, it could take anywhere from a few days to several months. As a result, this timeline should be considered when planning your construction schedule to avoid any delays and extra expenses.
Various sources linked to the location name. Fees vary by municipality – a minimal amount is shown for each region. Additional charges may apply for additional services or by square footage of the project. Consult your project location's municipality to determine the exact amount that applies.
Architecture and Customization Costs 
Designing a custom home with an architect can lead to a unique plan that requires attention to detail and extra time. Building on a difficult site, such as a steep slope or narrow lot, may require significant modifications to the design and increased engineering work, which can add to costs and time. 
But despite the added investment, a custom-built home can be worth the expense. You'll get a home tailored to your needs and style, and you'll have a one-of-a-kind home. And a well-designed, well-built custom home can appreciate over time, making it a wise investment in your future. To ensure success, work with an experienced architect and builder who can help you navigate the process and manage costs.
Labour and Construction Contractors Costs 
Labour costs for construction vary by location, workers' experience level. Remember, labour costs can also vary with the season. For instance, peak construction season, typically from May to September, can lead to increased demand and higher labour costs. Conversely, labour costs can decrease during the off-season due to decreased demand.
When building a construction project, contractors oversee the entire process from start to finish, and the cost of hiring one can vary depending on the project's size, complexity, and contractor experience level.
In Canada, construction contractors may charge $50 to $150 per hour or a flat fee ranging from $10,000 to $50,000 or more. Selecting a contractor is crucial, so choose a licensed, insured, bonded, and reputable community member. You should always ask for references and check their credentials before hiring.
Construction & Materials Costs
When building a house, the materials you select now have an impact that can last for years. Higher-quality materials may cost more upfront, but it can mean better durability and longer-lasting results. Higher calibre materials like strong wood or high-grade steel have a longer lifespan, saving you money in the long run by requiring less frequent replacements and repairs.
It's essential to evaluate the cost and quality of any material you select and not overspend unnecessarily while ensuring that you don't cut corners on structural integrity. Keep in mind that the cost of materials may fluctuate based on the supply and demand in your area. Consider the competitive local market before making any final decisions.
| Construction/Feature Type | Average Approximate Prices |
| --- | --- |
| Driveway | $4,000 |
| Eavestroughs  | $1,200 – $1,500 |
| Electrical System | $14,000 – $16,000 |
| Exterior Wall Sidings  | $10,000 – $25,000 |
| Exterior Doors | $1,000 each |
| Flooring | $5 – $20 per square foot |
| Foundation & Excavation | $50,000 – $60,000 |
| Heating Ventilation and Air Conditioning Unit | $14,000 – $17,000 |
| Plumbing | $9,000 – $11,000 |
| Patio | $2,000 – $5,000 |
| Roof | $5,000 – $12,000 |
| Windows & Skylights | $1,500 – $3,500 each |
Various sources – prices have been inflated by 10% to compensate for the current inflationary pressures and labour costs.
Main Factors Associated With Building A Home In Canada 
Building a home in Canada involves many factors that must be considered ensure a successful project. Factors such as the construction process itself. New home construction requires careful planning and execution, from hiring the right builders to selecting the best construction materials. 
Materials can be expensive, bringing us to the second factor, construction cost. Homebuilders must balance the cost of construction with the desired outcome, which often means making choices regarding materials, design, and labour. Imported goods are another important consideration. You must be aware of the cost and availability of imported materials and the varying prices between different regions of the country due to seaports and access points from the United States.
Timing
Correct timing is a critical construction component since new builds are usually in progress during winter. Selecting the wrong start date can have costly results. It is crucial to consult with your builder, project manager, and architect to determine a suitable construction start date. Winters in Canada are long; snowy and wet conditions are less than ideal for construction. 
The earliest recommended time for pouring foundations is after the frost has thawed by late April for a clean excavation. The home should be enclosed at a minimum, with the roof and windows fitted by November 1st to prevent water and moisture issues throughout the winter months. This creates a tight window of opportunity within which foundations should go in, and the house should be sealed, but it is essential to avoid any preventable delays.
Inflationary Pressures
Inflationary pressures and increased demand can drive up costs, as contractors and suppliers may charge higher prices in response to market conditions. This can make it difficult for homebuyers to find affordable options and for builders to keep up with demand while maintaining profitability.
One of the main drivers of increased costs is inflation. When the cost of materials and labour increases, contractors and suppliers have to charge more to maintain their profit margins. This can be especially challenging for smaller builders who may not have the same economies of scale as larger companies. Inflation can also delay construction projects, as builders may have to wait for materials or labour costs to come down.
Demand and Population Density
When more buyers are in the market, builders may pay more for materials and labour to keep up with demand. This can lead to higher prices for homebuyers as builders pass on these costs to consumers. 
The demand from potential homebuyers can also drive up costs as builders must pay more for materials and labour to fulfill orders. This increases the cost of homeownership and may further delay construction projects.
Increased demand, especially in dense urban areas, can lead to shortages of materials and labour, which can further drive up costs and delay construction projects. Increased demand can affect other costs, too, such as land values and services.
Supply Chain Constraints on Imports
As the demand for new home construction continues to rise, construction materials costs have also increased significantly. One of the contributing factors to this rise in cost is the supply chain constraints on imports. From lumber to steel, many of the materials needed for construction are imported goods, and disruptions in the global supply chain can lead to delays and higher costs for materials. You and your contractors must find creative solutions to keep construction costs under control while still meeting your project deadline.
Foreign Exchange and Tariffs on Imports
Foreign exchange rates and tariffs on imports are two factors that heavily influence the cost of construction materials for new home construction. Many essential materials, such as steel, lumber, and electrical components, are often imported. This means that the cost of these materials is susceptible to fluctuations in foreign exchange rates, which can significantly impact the overall cost of new home construction. Additionally, tariffs on imported goods can make these materials even more expensive. You must carefully monitor these economic factors to ensure that they can maintain your project deadlines.
Environmental Assessments 
Depending on the location of your future home, it may be necessary to interact with an environmental conservation authority. These organizations implement regulations on buildable land to safeguard, conserve, and restore natural resources. If you plan to build on a regulated lot, you'll need a special permit in addition to your building permit. The process associated with environmental assessment regulations could take 3-6 months. 
Look to the applicable conservation or environmental authorities in Quebec, Ontario, BC, or Alberta to learn more about how their rules could impact your construction project. Nationally, you can find more details in these and other provinces at the Nature Conservancy. 
The Toronto and Region Conservation Authority (TRCA) and The Niagara Peninsula Conservation Authority (NPCA) are the most prevalent regulating bodies in Southern Ontario. 
Moreover, environmentally-regulated lots typically house mature trees, which may be a huge advantage if you value isolation and privacy. That being said, construction is expected to impact the trees on the property; therefore, hiring an arborist and obtaining a tree protection or removal permit is necessary. 
Note that this applies to all properties with mature trees, regulated by a conservation authority or not.
Cost of Building A New House In Canadian Cities 
The cost of building a house can vary significantly depending on the region and city you plan to build. Using data from the 2023 Canadian Cost Guide published by Altus Group, we've estimated the average cost of building houses of various sizes in several major Canadian cities. 
| City | Build a 1,000 sq.ft. home | Build a 2,000 sq.ft. home | Build a 3,000 sq. ft. home |
| --- | --- | --- | --- |
| Vancouver | $315,000 | $630,000 | $945,000 |
| Calgary | $240,000 | $480,000 | $720,000 |
| Edmonton | $240,000 | $480,000 | $720,000 |
| Winnipeg | $230,000 | $460,000 | $690,000 |
| Toronto | $280,000 | $560,000 | $840,000 |
| Ottawa | $225,000 | $450,000 | $675,000 |
| Montreal | $205,000 | $410,000 | $615,000 |
| Halifax | $165,000 | $330,000 | $495,000 |
| St. John's | $165,000 | $330,000 | $495,000 |
The average cost to build a house in Canada in various major cities. Prices are on the upper end of estimates and do not include the cost of land acquisition and current inflationary or labour pressures impacting the Canadian economy. Source: 2023 Canadian Cost Guide by the Altus Group.
Why Cost Factors Differ For Building A Home in Canada In Provinces
Discover the reasons behind the varying costs of building a home across Canada. One key factor is the cost of land which differs significantly across provinces, with British Columbia having the highest prices. Materials costs are another factor that can vary by province, with Quebec's lower costs due to its large forestry industry. 
Labour costs also play a significant role, with Alberta's stronger economy commanding a higher demand for skilled labour. Building codes and regulations can add to costs, such as in Ontario, where strict standards increase expenses. Lastly, permits and fees are another consideration, with British Columbia charging more than Alberta. Understanding province-specific cost drivers can help you budget your homebuilding project more accurately.
How To Reduce Building A Home Costs 
Building a new home is an exciting journey, but it can quickly become overwhelming when it comes to the cost of construction materials. Fortunately, there are ways to reduce your expenses without sacrificing quality. One option is to purchase locally sourced materials instead of importing goods that may carry high shipping costs. 
Consider working directly with suppliers and negotiating prices for bulk purchases. Additionally, selecting a simple floor plan and construction design can help reduce unnecessary expenses. By taking the time to research and plan ahead, you can confidently build your dream home while keeping costs under control.
How Long Does It Take To Build A House?
When building a house in Canada, the timeline for completion is affected by a variety of factors, including the type of contractor, the type of house, the state of the land, and the availability of resources like funding and materials. For a conventional home, the process usually lasts 8-10 months. Custom homes take longer, with various customizations involved, bringing the usual timeline up to 16 months. 
In addition to these factors, building a house involves many different parties: builders, contractors, city officials, designers, and suppliers. From selecting a location to securing mortgage approvals and permits, timing will depend on collaboration and communication between these parties.
Alternatives To Home Building In Canada
As construction costs for homes in Canada continue to escalate, you may want to consider cost-effective alternatives to building your own homes, such as home remodelling or rent-to-own homes. By renovating an existing home, you can slash expenses and achieve your desired results at a fraction of the cost of building a new one. Additionally, you can demolish smaller homes on larger properties and build to your preferences.
Another option to explore is rent-to-own, which lets you rent a home with the option to purchase it later. This agreement is usually made between the buyer and a landlord or rent-to-own company, where a portion of your rent is used towards the down payment. This "rent credit" allows you to buy the house during your lease or at the conclusion of the agreement. So if you're wondering whether building your own home is the cheaper option, rent-to-own may give you the answer you're looking for.
Frequently Asked Questions
Welcome to our Frequently-Asked Questions (FAQ) section, where we answer the most popular questions designed and crafted by our in-house mortgage experts to help you make informed mortgage financing decisions. 
What building regulations exist for constructing a home in Canada?
The Canadian Home Builders Association (CHBA) updates guidelines on new building construction from time to time. The codes become enshrined in law once provincial and municipal governments adopt them and make them into building codes for their respective regions.
What type of permits do I need to build a home in Canada?
The permits need to build a home in Canada vary by province and municipality. Local zoning and bylaws in place limit where and what types of structures can be placed and what materials can be used. It is crucial to contact the local authorities before starting any project, regardless of how small it may appear.
How long does the construction process take for a new house in Canada?
Building a new home in Canada usually takes 6 to 10 months. Once the builder receives mortgage approval from the buyer, the design department requires only 1 month to get the plans and architecture approved. The exact length of a project may vary depending on the assessments, requirements and complexity of the project. It could take up to 24 months if supply or labour constraints exist. It is recommended that you speak with construction professionals to assess your situation and plan for delays to remain on budget.
Final Thoughts
Determining the cost of building a custom home in Canada requires careful budget estimates considering materials, contractors, and location. Your house's design, materials, building contractor, and type will all impact your total project budget.
Building a home can be an amazing experience, but choosing a reliable architect and builder team is important. Keep in mind municipal processes and seasonality as you plan your project. The more preparation and education you have, the smoother your project will run.
If you're ready to start your custom home project, contact nesto's commission-free mortgage experts to get advice and insights on construction and builder mortgages to reach your goals.
---
Ready to get started?
In just a few clicks, you can see our current rates. Then apply for your mortgage online in minutes!
in this series Real Estate in Canada
Today's Best Mortgage Rates as of December 5, 2023