The Road Ahead for the Canadian Real Estate Market in 2022-2023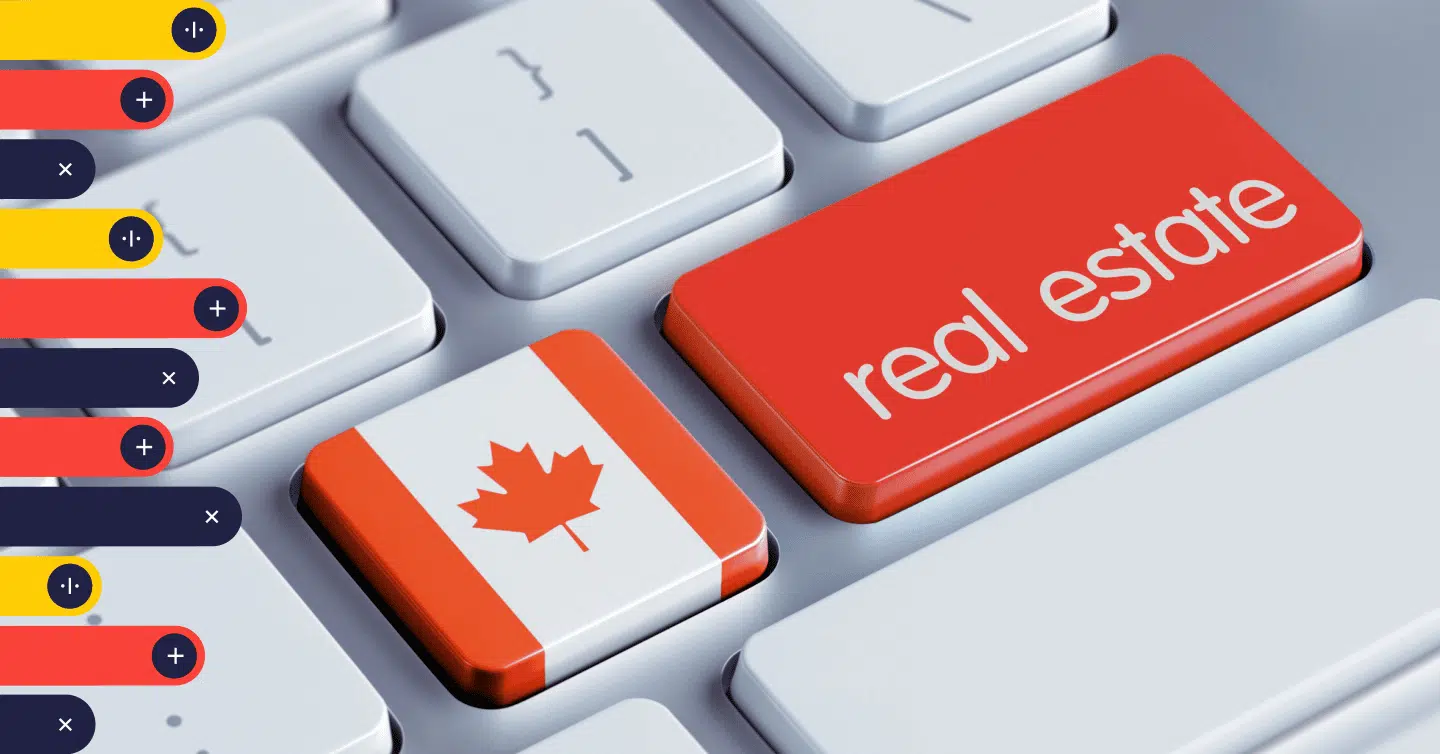 ---
Key Highlights
Canadian housing prices are likely to drop by up to 25% next year.
A recession is on the horizon for 2023, but it won't be that bad.
A possible housing market crash? Let's wait and see.
---
Are you a first-time buyer?
Canada Housing Market Forecast: Will Prices Fall in 2022-2023?
Simply put, yes! According to an analysis of the Canadian real estate market by Desjardins, the market will return to normal in 2023 due to estimated sharp price drops. More "normal" than what we've been seeing in 2022, at least.
After historic peaks in February 2022, housing prices have dropped and will continue to be in a steady decline until the end of the year. The analysis suggests that housing prices will see the most steady declines in "provinces that saw the largest gains during the pandemic." 
Notably, Ontario and British Columbia anticipate to see the steepest declines in the housing market over the next year. The analysis indicates that nationally, prices will fall by roughly 23% from February 2022 to December 2023. But this decline doesn't mean sales will be up. Quite the contrary, in fact. 
As home prices are forecasted to return to their pre-pandemic levels by the end of 2023, sales are set to drop. While this could bring more balance to the Canadian real estate market – a silver lining for many first-time homebuyers – this might not be the best news for those looking to offload their real estate assets. 
If the forecasts are accurate, expect a 20% to 25% drop in housing prices overall by the end of 2023. 
Find a better rate, and we'll match it, beat it, or give you $500*.
*Conditions Apply
With nesto, it's stress-free
Interest Rate Developments & Forecast
Inflation hit us all like a ton of bricks this year, which lead to significant interest rate hikes across Canada. For the Bank of Canada, the need to reduce inflation is top of the priority list.
The CMHC, however, forecasts that the current higher rates as set by the central bank may persist beyond 2024 and only decrease by the end of that year. 
Source: CMHC
Higher interest rates are needed to tackle runaway inflation in the Canadian economy, but as a result, the economy could experience a significant downturn leading to a slight recession. 
Nonetheless, this anticipated recession will be nowhere near as extreme as previous years, but is expected to have significant impacts. 
Canada Housing Market Statistics in October 2022
After the Bank of Canada announced its interest rate hike in October 2022, the market has taken a turn. As prices steadily dropped over the year, so too did home sales. Month over month, inflation has contributed to a strain on the Canadian economy to the point where experts are forecasting a recession and a potential housing market crash. 
Cautiously optimistic that our country's soaring inflation will begin to subside soon enough, the BoC is banking on their planned interest rate increases to help curb inflation nationwide. So far, there's been no movement on curbing inflation but hope remains. 
According to nesto's analysis from September to October 2022, it was found that the majority of potential Canadian homeowners are "just looking" to buy a house in 2022. It seems that most potential buyers are happy to sit and wait for home prices to drop further and for inflation to slow down a little bit before going all in on a potential real estate investment.
Will the Housing Market Crash in Canada?

It depends on who you ask. For one, it's highly unlikely that the housing market will "crash" like it did back in 2008. If anything, it will be less of a "crash" and more of a stumble. nesto's very own principal broker, Chase Belair, concurs. 
"I can't imagine a housing crash coming our way," said Chase. "I don't think anyone's real estate empire is at risk or the retirement real estate is at risk by any means." 
Of course, inflation, a possible recession, and a sharp decrease in home prices nationwide have got many people running for the hills. But as you know, markets tend to fluctuate and with downturn follows recovery. 
According to Desjardins, even if the supposed "crash" reaches it's highest potential, the market is trending to more affordability due to lower prices and more balance overall. Rather than crash, it's forecasted that the market will in fact be more stable by the end of 2023. 
So although you might be hearing a lot of doom and gloom, hang tight. It probably won't be as bad as you think.
 
Provincial Housing Forecast for Canada
Overall, the provinces that saw the highest increases during the pandemic are likely the ones that will see the biggest price drops over the next year. 
According to Desjardin's analysis, it will be the Maritime provinces that will likely see the most significant price drops overall. In this region, housing demand has and will continue to be less intense than Ontario and BC, for instance.
Speaking of Ontario and BC, it's forecasted that affordability will improve but prices will decrease a lot more gradually than in many other provinces. 
Far and away the most unaffordable places to live in Canada, saw housing affordability disintegrate to historic levels during the pandemic. The skyrocketing price increases are set to slow down, however, but mostly outside of major urban centres such as the GTA and Vancouver. 
In Quebec, meanwhile, you might expect more of the same that we've seen over the course of 2022. Quebec overall is faring much better than other provinces, according to Desjardins. Folks sitting on real estate assets will be pleased to know that home prices are down by only roughly 2% as opposed to around 10% nationwide. 
The experts at Desjardins predict that by the end of 2023, Quebec housing prices will fall roughly 17%. With low demand and even lower affordability, the number of homes for sale in Quebec's housing market could rise slightly as prices continue to drop. 
Affordability tends to be better in the Prairie provinces such as Alberta, Manitoba, and Saskatchewan. Thanks to a high number of well-paying industries and a good amount of job creation, the Prairie regions are forecasted to see the lowest price decrease percentage in Canada.
FAQ
Will 2022 be a good year to buy a house in Canada?
It really depends on your unique situation. The best way to determine is to speak with a mortgage and real estate professional.
Will House Prices Drop in Canada 2023?
All signs point to a steady drop in Canadian house prices over the next year. With rising interest rates and a slight economic recession on the horizon, housing prices are forecasted to drop around 20% to 25% according to Desjardins and housing market experts. 
Final Thoughts
While many Canadians will continue to feel the pinch of a volatile housing market and soaring inflation, the markets are estimated to eventually balance themselves out and be more stable by the end of 2023. As the year goes on, we can expect some form of economic recession, but worry not – a recession won't necessarily be a bad thing for the Canadian housing market. 
And don't believe the hype of this supposed housing market crash, either. As affordability improves, the potential of first-time homeowners to pull the trigger on making their first real-estate investment is more likely than it has been since the beginning of the pandemic. 
A more sustainable recovery is on the horizon! We'll just need to be patient.
---
Ready to get started?
In just a few clicks, you can see our current rates. Then apply for your mortgage online in minutes!
Today's Best Mortgage Rates as of December 5, 2023