Where Should I Live When I Move to Vancouver?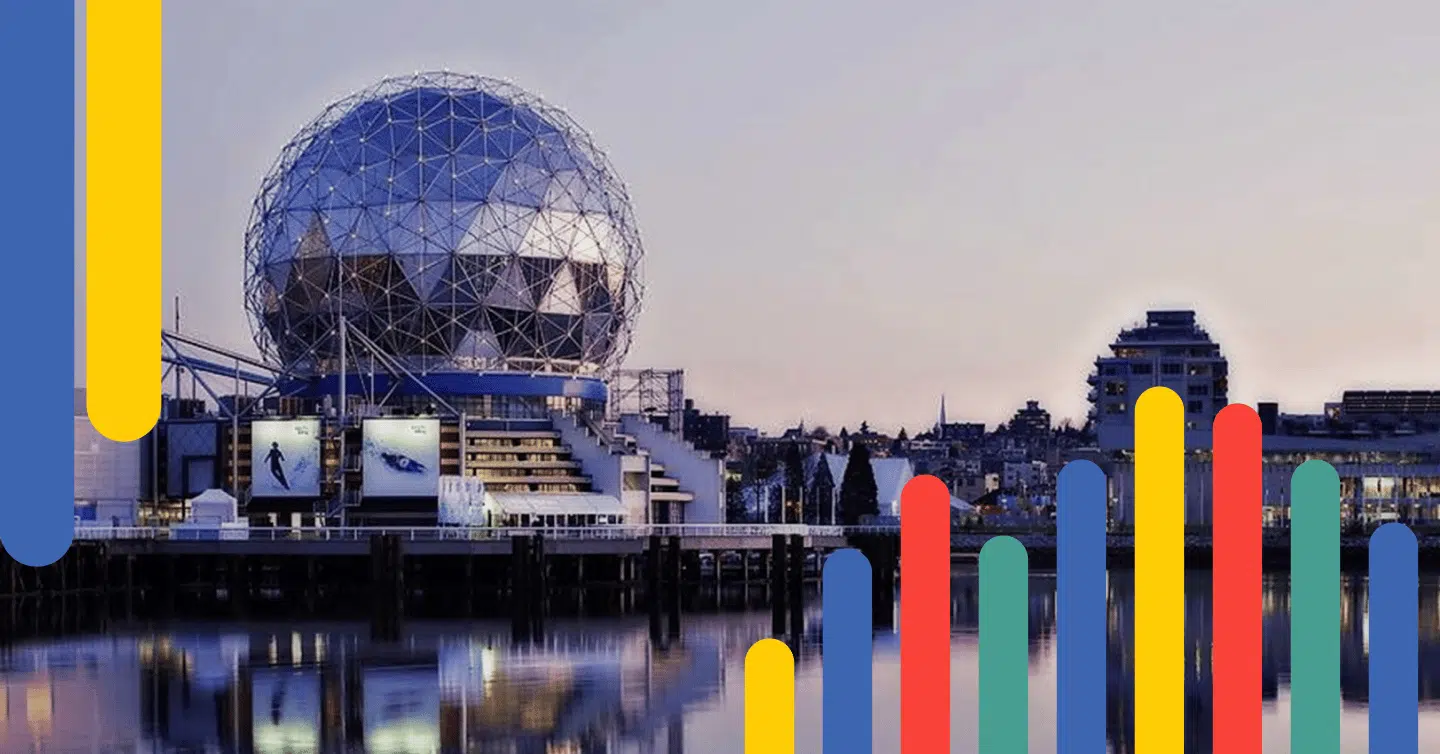 Thinking of moving to Vancouver? We've got you covered. In this guide we've selected some of the best neighbourhoods in Vancouver to live in – from the bustle and activity of downtown, to the beaches of Kitsilano and sleepy Kerrisdale. Here's a list of some top areas in Vancouver from around the city, plus statistics to help you choose the best place to buy a home.
---
Key Highlights
Vancouver is the third largest metropolitan area in Canada, and the most populous city in British Columbia
Vancouver has a high cost of living across most of the city compared to the national average.
There are a number of unique neighbourhoods across Vancouver, each with their own appeal.
---
Are you a first-time buyer?
Best Neighbourhoods to Live In Vancouver
Vancouver's booming property landscape includes a neighborhood for every lifestyle. For nature lovers, North Vancouver and Kitsilano are perfect choices to buy a home. For fans of late nights and bar-hopping, Downtown or East Van have everything you need and more. For the quiet life, Marpole and Kerrisdale's tree-lined streets would be a great fit. Ultimately, wherever you're planning on getting a place in Vancouver, be sure to check out the best mortgage rates available and our research into Vancouver's property market for more information on pricing and current trends. 
Here are some of the best neighbourhoods to think about living in when you move to Vancouver.
Data below is sourced from zolo.ca, CMHC and areavibes.com**
Downtown (West End, Yaletown, Gastown, Coal Harbour)
Downtown Vancouver includes the city's residential West End, lively Yaletown and Gastown, and the condos and marina of Coal Harbour. With a population of around 75,000 and a median age of 37.5 (according to areavibes.com), Downtown Vancouver has a higher cost of living than most places in the country, and a high population density. Downtown's transit system consists mainly of public buses around the downtown core, the Aquabus – which connects Granville Island to Yaletown by water, plus the skytrain, whose Canada Line connects a number of downtown areas like Yaletown, Olympic Village, and Vancouver City Centre. Downtown Vancouver is home to some of the best bars and restaurants in Canada, the Vancouver Art Gallery, shops, theatres, and much more. 
Median home price: $932,143*
Median household income: $87,266**
Cost of living: 19% higher than national average**
Kitsilano
Kitsilano, or kits to the locals, is a leafy suburban area to the southwest of the downtown core. Kits is located between Burrard street to the east, Alma to the west, West 16th to the south, and the waterfront to the north, which includes the well-known Kitsilano Beach. Kitsilano is a residential area with a number of shops along West 4th ave and West Broadway further south, beaches, schools, cafes, and book stores. Kitsilano is known for its beaches, quiet neighbourhoods, and beautiful ocean and mountain views. Some of the properties along Point Grey are among the most expensive real estate in Canada. Public transit in Kitsilano is predominantly buses going from the west, at UBC, down West 4th and West Broadway. The city is currently developing the Broadway Subway line, which will connect Kitsilano to the rest of Vancouver's metro system via West Broadway. It is scheduled for opening in 2025.
Median home price: $1,474,088*
Median household income: $92,243**
Cost of living: 36% higher than national average**
East Vancouver (Main Street, Commercial Drive)
The area of Vancouver surrounding Main Street and further East towards Commercial Drive is where East Vancouver (or East Van, to locals) starts. Main Street and Commercial Drive – otherwise known as 'The Drive' are both considered hotspots for Vancouver nightlife, and provide a balance of highly urbanized areas with residential, suburban spaces. Transit along Commercial Drive includes all-day buses in both directions, and one of the city's major transit hubs, Commercial–Broadway station. Commercial-Broadway serves a portion of the Expo Line and Millennium Line, and is the terminus of the city's busiest bus route, the 99 B-Line. Both Main Street and The Drive are considered primary commercial hubs, with a wide range of shops, restaurants, and other businesses located along and in-between them.
Median home price: $1,256,250*
Median household income: $54,376 (Statistics Canada)
Cost of living: 23% higher than national average**
South Granville
South Granville is a trendy, upmarket neighbourhood that roughly covers the span of Granville Street from West 4th and the Granville Street Bridge, to West 16th to the South. Transit along the street consists of regular buses in both directions. The City is currently developing a new station for South Granville, which will serve the SkyTrain's Millenium Line and is scheduled for opening in 2025. The street has a wide range of places to check out and activities throughout the year, like the South Granville BIA's artisan summer markets, the Stanley Industrial Alliance Stage theatre, and the VanDusen Botanical Garden.
Median home price: $4,061,429*
Median household income: $61,890**
Cost of living: 13% higher than national average***
City of Burnaby
The City of Burnaby is located directly to the east of Vancouver, at the center of the Burrard Peninsula. According to Statistics Canada, in 2021 Burnaby had a population of 249,125 people, an increase of 7% from the last census in 2016. The median population age for the city is 40.4 years old. Burnaby is home to a wide range of different cultural and social areas, parks, and plenty of things to do, from shopping centers to bars and restaurants, and much more. Burnaby has a fantastic arts and culture scene, from the Nikkei National Museum and Cultural Center, Burnaby Art Gallery, and the Museum of Archaeology and Ethnography. For more outdoorsy types, Burnaby has a number of trails, bike routes, parks, and Burnaby Mountain to explore.
Median home price: $930,178*
Median household income: $90,385**
Cost of living: 31% higher than national average**
North Vancouver
The City of North Vancouver (North Van, for short) is the smallest and most urbanized area of the North Shore municipalities, with a population of 88,168, according to the 2021 census. North Van can be seen from downtown Vancouver and the surrounding suburbs of the Burrard Inlet, and is reachable via the Lion's Gate Bridge, Ironworkers Memorial Bridge, and by the SeaBus. North Van itself is served by a number of buses, and by the SeaBus. Generally considered an affluent community, North Van has quick access to the sea and the mountains, including Cypress Mountain and Grouse Mountain (where you can even ski on Christmas Day.) North Van is also home to the famous Capilano Suspension Bridge and Lynn Headwaters Regional Park to the northeast.
Median home price: $1,666,387*
Median household income: $132,873**
Cost of living: 33% higher than national average**
University of British Columbia (UBC)
The University of British Columbia is a public research university and one of Canada's top schools, regularly ranking in the Top 3 best Canadian universities, alongside the University of Toronto and McGill. The campus sits at the western tip of the Point Gray Peninsula, adjacent to the University Endowment Lands, and about 10 km west of downtown Vancouver. It's home to just over 15,000 people including a large student population, many of whom live in dorms on campus. Statistically, the median income for UBC inhabitants is skewed lower because of their status as students, which explains its comparatively lower level compared to the majority of Vancouver. UBC is reachable by regular bus services mainly along West 4th Ave. Location-wise, UBC borders the neighborhood of Kitsilano, a bustling and quaint residential neighborhood with two major thoroughfares for restaurants, bars, and shops (West Broadway and West 4th).
Median home price: $1,328,712*
Median household income: $30,000 (Statistics Canada)
Cost of living: 34% higher than national average**
Kerrisdale
Kerrisdale is an expensive residential neighbourhood in West Vancouver, just south of Kitsilano, which features a mix of low-rises, old bungalows, and newly built housing. Kerrisdale has a distinct community feel that is unique from many parts of Vancouver, with a number of long time residents in the area and several community amenities. West 41st and 49th contain major transit interchanges for the area, with other bus services dotted around. Kerrisdale isn't exactly on a par with the nightlife of downtown or parts of Kits, but it's got its charm. Bakeries, thrift shops, cafes, and other quaint neighborhood stores abound in this tree-lined suburb.
Median home price: $3,223,444*
Median household income: $101,925
Cost of living: 85% higher than national average**
South Vancouver (Marpole)
Marpole, like its neighbor Kerrisdale, is primarily residential and a quieter part of Vancouver than some of its surrounding areas. Marpole is located in the south central part of West Vancouver, between Angus Drive to the west, Cambie street to the east, West 57th to the north, and the Fraser River to the south. Both Oak Street and Granville Street, two major thoroughfares in Vancouver, go through Marpole. Transit in Marpole consists of buses and the SkyTrain, namely the Expo Line towards Waterfront, the line's terminus located near Marpole by a short walk.
Median home price: $1,285,629*
Median household income: $65,442
Cost of living: 44% higher than national average**
Home buying sans the stress.
Start your mortgage application today
Final Thoughts 
Vancouver is a densely populated metropolis surrounded by the pacific ocean, rivers, and mountains. It contains a highly urbanized downtown core and transit infrastructure, plus a number of urbanized suburbs and quieter neighborhoods. It's a well-connected city that is expanding its transit network and amenities over time, and is an extremely popular location that brings in immigrants from other provinces in Canada and abroad. If you're looking to buy a home in Vancouver soon, nesto can help you compare the best mortgage rates available, and we also lend directly. 
To speak with a mortgage advisor who can help you get started, get in touch with one of our team today.
---
Ready to get started?
In just a few clicks, you can see our current rates. Then apply for your mortgage online in minutes!
Today's Best Mortgage Rates as of September 28, 2023