Guide to the Underwriting Process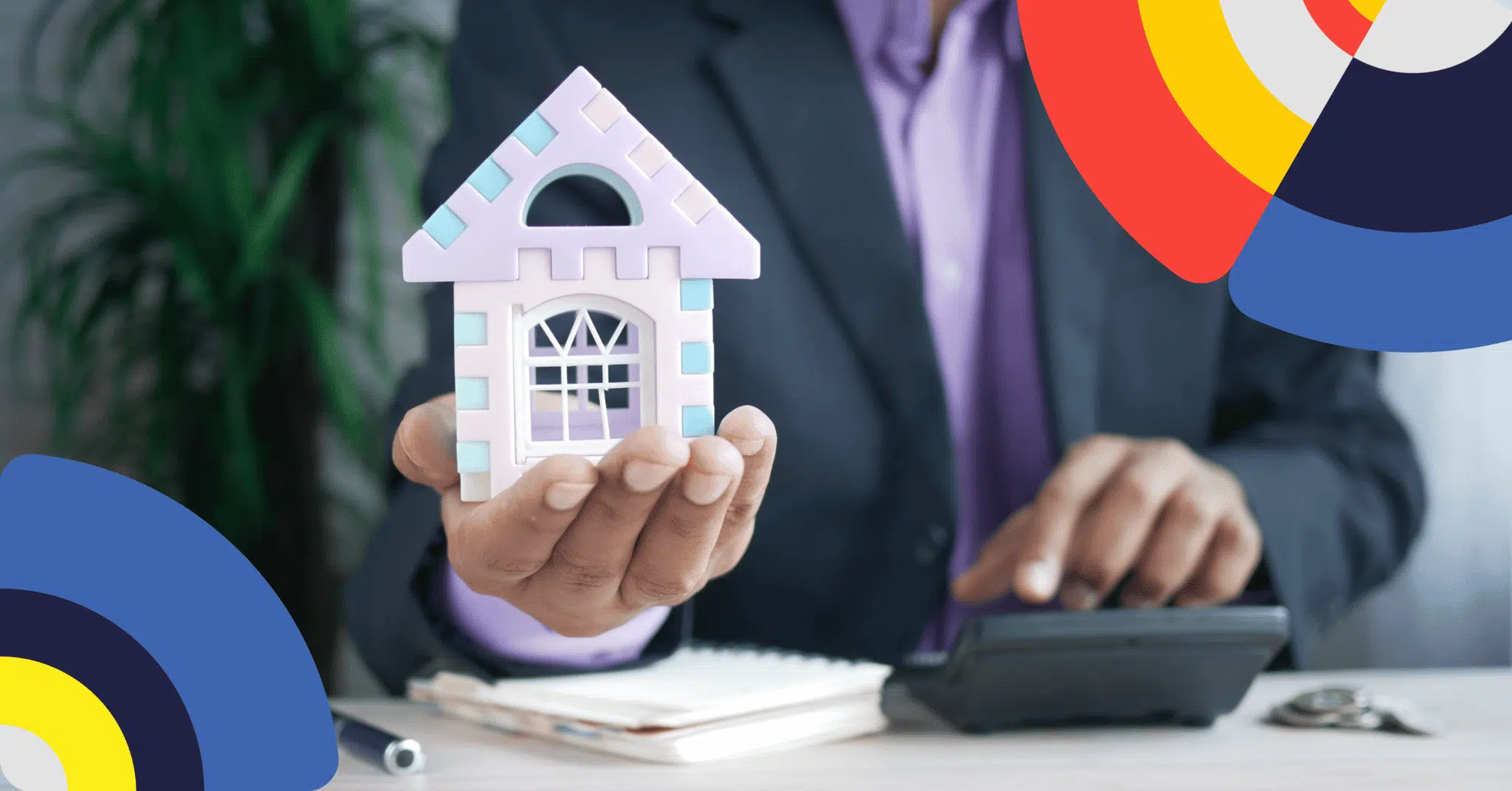 ---
Key Highlights
Mortgage underwriting is the process of assessing risk for the lender with regard to the borrower and the property.
Mortgage underwriting uses 3 principles of capacity, credit and collateral to assess the risk prior to granting approval on the loan.
The current buyers' market provides more security through due diligence for lenders and borrowers.
Are you a first-time buyer?
What is Mortgage Underwriting?
Mortgage underwriting is understanding the risks associated with secured lending, which may arise for the lender if they choose to issue you a mortgage on a particular property. These risks are usually assessed at multiple points, first by the mortgage advisor when they confirm your details and your credit history to grant you a prequalification and once again by the underwriter or lender if they provide you with a pre-approval. 
A pre-qualification is a qualification based on the current rates and does not always require a hard check by your credit bureau. However, a preapproval is a qualification based on the rate that the lender is willing to issue you based on the hard check of your credit score. The soft check is a score which is only based on the last 3 years of your credit history; whereas, the hard check is a score (usually the FICO) which is based on your whole live credit history. During a pre-approval, the lender will set aside money that they are willing to put aside for your purchase. 
This money will be based on a specific rate on which your mortgage will be stress tested.
Generally speaking, a preapproval is a lengthier process compared to a prequalification and one which has been assessed by the underwriter either at your brokerage or the lender whose mortgage you wish to have. At the prequalification and preapproval stage, not all lenders will ask you to verify your down payment or provide a void cheque as this is not necessary at this time.
Find a better rate, and we'll match it, beat it, or give you $500*.
*Conditions Apply
With nesto, it's stress-free
What Does a Mortgage Underwriter Do?
Mortgage underwriters will assess you and your subject property's risk to the lender. They assess this in multiple ways – by looking at your income, investment/down payment and identity documents. They will also pull your credit report to see your character in paying your past debts, as well as the integrity of your credit score – based on a variety of factors. These factors can include the length of time you have had your credit facilities and the amount you have utilized over time – to assess your capacity to repay them fully over time. These assessments are better known as underwriting due diligence. When the mortgage underwriter is completing their due diligence on your financial situation they are looking for any red flags that might show up on your credit bureau, income and down payments.
Credit Bureau Red Flags
The types of red flags that can show up on your credit bureau can include the following: a lack of credit history, or missed payments on facilities that have caused it to become a non-accrual loan. A non-accrual loan is one that has missed a payment for 90 days or more. 90 days is considered a quarter year in the financial and accounting sense, meaning that it has more impact when you miss a payment for this loan as it is reported on the lender's books as well as having some serious impact on your credit bureau. 
The mortgage broker may spot this on your credit history and ask you questions to understand what actions you have taken to avoid this in the future –such as automatic minimum payments to credit cards or lines of credit. In the case of overdraft payment, this could open up the door to understanding if you are living above your means – the broker will want to understand your cashflow better and how you plan on budgeting for a big obligation such as a mortgage. You can always use your savings history to show the long-term abilities for you to manage your cashflow.
Lack of credit history or facilities can be a red flag; many times we are advised early as an adult by others that credit is bad so we decide to postpone or avoid getting a credit card sooner. This can delay the integrity of your credit score as it is made up of a shorter time period or fewer accounts – or even accounts that are unused where no real credit history exists. Less than 2 revolving credit facilities, such as credit cards or lines of credit means that your score is only based on one facility and could be seen as a risk to the lender.
Lack of utilization of your credit facilities can be a double-edged sword. On the one hand, if you are credit adverse and decide to not take a high enough limit to manage your payments then you may be utilizing too much of your limit on a regular basis – this will have a negative impact on your credit bureau. On the other hand, if you have too many revolving credit facilities – such as credit cards and lines of credit – this can be seen as risky for the lender especially if you are utilizing more than a third of your limit since you could fall behind in the future with increasing payments, or larger obligations that owning a home usually brings with it.
Income Red Flags
Income red flags are linked to the history of your income that you provide on the loan application. The underwriter wants to see the feasibility of your income for the future. They want to know if your income has gradually increased over time, or if there was a big increase prior to the loan application. If you have received big bonuses, they want to see the feasibility of that additional income being replicated on an ongoing basis. If you are self-employed there is additional due diligence that the lender or the underwriter will have to make to ensure that there are no taxes owed to the CRA. The government always takes precedence over other debt obligations, including a mortgage, so lenders and underwriters want to be very careful to make sure that you are not in arrears with any taxes from previous years.
Down Payment Red Flags
It's good practice for the underwriter and lender to review the 3-month history of your down payment to make sure that the savings/investments were built up over a reasonable amount of time or through large increases in your investment gains. This due diligence is done in part to comply with anti-money laundering legislation as well as to confirm that you indeed have the savings to complete your home purchase once the instructions are sent to your solicitor after the approval has been granted. 
This verification and compliance are completed to also establish reasonable savings compared to income and the number of years over which you've consistently received such income. Really the lender has a legal obligation to make sure the funds come from legal and legitimate sources. Legal in this case implies that they were not sourced from any fraudulent means. Legitimate implies that they are your own; if you were gifted this money, but did not let your broker know then you're not being fully truthful in the application process. With any uncertainty, the lender may ask for longer proof such as 6 or 12 months of deposit history, alongside proof that the money came from a related individual as per the federal government requirements.
What Step is Underwriting in the Mortgage Process?
Underwriting (of the terms and conditions) usually occurs once you've accepted an offer on a property – or in the case of renewals or refinances – once you have provided all the documents to validate your identity, income and credit. This is a step that usually occurs later in the homebuying process. First, you'll prequalify for the amount of loan you are able to service based on your debt service ratios. 
At the preapproval or prequalification stage you will not be required to have a purchase but rather be assessed for the maximum loan you can qualify for based on the income and current liabilities that make up your current financial situation. Once your offer to purchase has been accepted by the seller then you can move forward with having your mortgage underwritten to purchase the specific subject property. The approval you receive is connected to that particular property so if you decide to walk away and move forward with another property then your approval may become null and void.
What are the 3 Cs of Mortgage Underwriting?
Mortgage underwriting hinges on the principle of the 3 C's – capacity, credit and collateral. These principles overlay on each other to create a total risk analysis for the lender on your financial situation. 
Capacity
Capacity assesses your ability to repay your debts in a timely manner – including the mortgage and property obligations such as heating, condo fees and property taxes – as well as any outside debts such as car/student loans or minimum payments based on your revolving credit limits or utilization. The underwriter will look at all your regular payments and the stress-tested mortgage payment based on the mortgage balance you will need to carry. They will confirm your debt-to-income ratios to confirm your capacity.
Capacity is measured as a ratio of your household debts such as the mortgage payment, heating costs, property taxes and condo fees if applicable. Household debts over your income are known as the gross debt service ratio (GDSR) which cannot exceed 32% to 39% based on the transaction type, your credit, and your collateral. When your outside debts are also considered in the ratio alongside your household debts – this is called the total debt service ratio (TDSD), which can range from 40% to 44% depending on your transaction type, credit and collateral.
It is important that you do not jeopardize your income in any way after your approval is received –especially if your closing date is a longer term since the lender may ask to confirm your income and credit once more exactly 30 days prior to your closing date. Jeopardy can come in the form of changing jobs or being laid off – or simply not being able to get a document from your employer in a timely manner.
Credit 
Mortgage underwriters use a credit report to assess repayment history and risk of default, which is non-payment, to the loan. They will pull a full credit report and review each of the accounts and your repayment history to assess your credit score's integrity based on length of time and utilization. They will also look at the variety of accounts and your ability to pay them if you should be granted mortgage approval with a balance remaining on them. A good credit history is one which will receive favourable terms and conditions on your mortgage. It is imperative not to apply for any new credit, close any existing credit, or utilize more of your credit after your approval – until your home is closed. A new facility on your credit bureau can take 50 points off your credit score. Any changes to your credit or capacity can jeopardize your mortgage approval even after it has been issued.
Collateral
Collateral is a separate assessment which is made with regard to the property. The mortgage underwriter wants to review your down payment versus the property value – the lower of the appraised value or the purchase price – this is calculated and known as the Loan-to-Value (Ratio). The LTV assesses the risk you are to the lender based on your down payment. As this measurement is based on the property's value – the property as the collateral will have the biggest impact on this risk.
It is important to note that even after the approval process – your mortgage can have a condition to confirm the valuation and quality of the property. This condition can put delays in the approval process – in some cases it can jeopardize the process altogether if the valuation comes back much lower that you cannot make up the difference with an extra down payment, or any defects in the property.
There are a multitude of defects that come up in the appraisal process such as the presence of mold or asbestos in which case the lender may ask you to remedy this as a condition of approval prior to releasing any mortgage funds to your solicitor. Knob & tube wiring, Kitec plumbing, or a roof that is not in better than good condition are sure ways for the lender to recondition your approval to have these fixed before a firm approval is issued to you. Taking the time to complete a home inspection report with a professional is a very valuable exercise as it will bring to light the costs involved in updating the home; as well as mitigating the price of the home in line with the much-needed repairs.
Making offers on properties that were used for any illegal purposes such as grow ops, or a lack of a healthy balance in the reserve fund for condos – once disclosed can cancel your approval altogether. In this case, it is important to do your due diligence in finding a reputable and competent realtor who takes the time to make sure that the property that they show you has not been used for illegal activity in the past. Finding a solicitor early on will give them time to review the reserve fund before you waive your conditions of financing (also known as a notice of fulfillment). In this case, the conditions of financing are not just your financing but also the financing of the property.
Frequently Asked Questions
How long does it take an underwriter to approve a mortgage?
It can take an underwriter 5 to 10 days to underwrite your mortgage application. However, if there are conditions attached to your approval such as a need to complete a home inspection or an appraisal which can create delays. Further delays may arise if your approval is re-conditioned to give you time to fix any issues with the home before you can get final approval. A full approval on your mortgage typically takes about 25 days if conditions need to be satisfied or an appraisal is required.
Can a mortgage fall through during underwriting?
Mortgage approval can be canceled after the fact for various reasons – mostly hinging on capacity, credit or collateral.  The most likely reasons can be loss or change in your job. New facilities on your credit bureau once funded can take away up to 50 points from your credit score – as these will impact your capacity as well. Appraisals coming back short where you cannot make up the difference with a bigger down payment from your savings, or the disclosure of the property previously being used for illegal activity are the simplest way to lose out due to issues with your collateral. It is advised that you get professional advice with regard to the property through your realtor; as well as using a solicitor early in the stage if you're purchasing a condo.
Final Thoughts
Mortgage underwriters can take 5 to 10 days to underwrite your mortgage; however, due to any additional conditions attached to the loan approval, the entire process can take up to 25 days. It is advisable to make sure that you have enough time available to complete all due diligence involved in your loan approval. 
The silver lining in the current environment is that it has turned into a buyer's market. This means that you have time and the ability to maneuver through the buying process – taking your time to find a realtor and review the details of the property prior to making offers.
Hiring a competent and experienced realtor, a professional home inspector and a solicitor early on will give you the professional support that you need to buy a home – the biggest investment in your life at this time.
---
Ready to get started?
In just a few clicks, you can see our current rates. Then apply for your mortgage online in minutes!
Today's Best Mortgage Rates as of September 21, 2023