Plan Your Moves Like a Pro: A Comprehensive Moving Checklist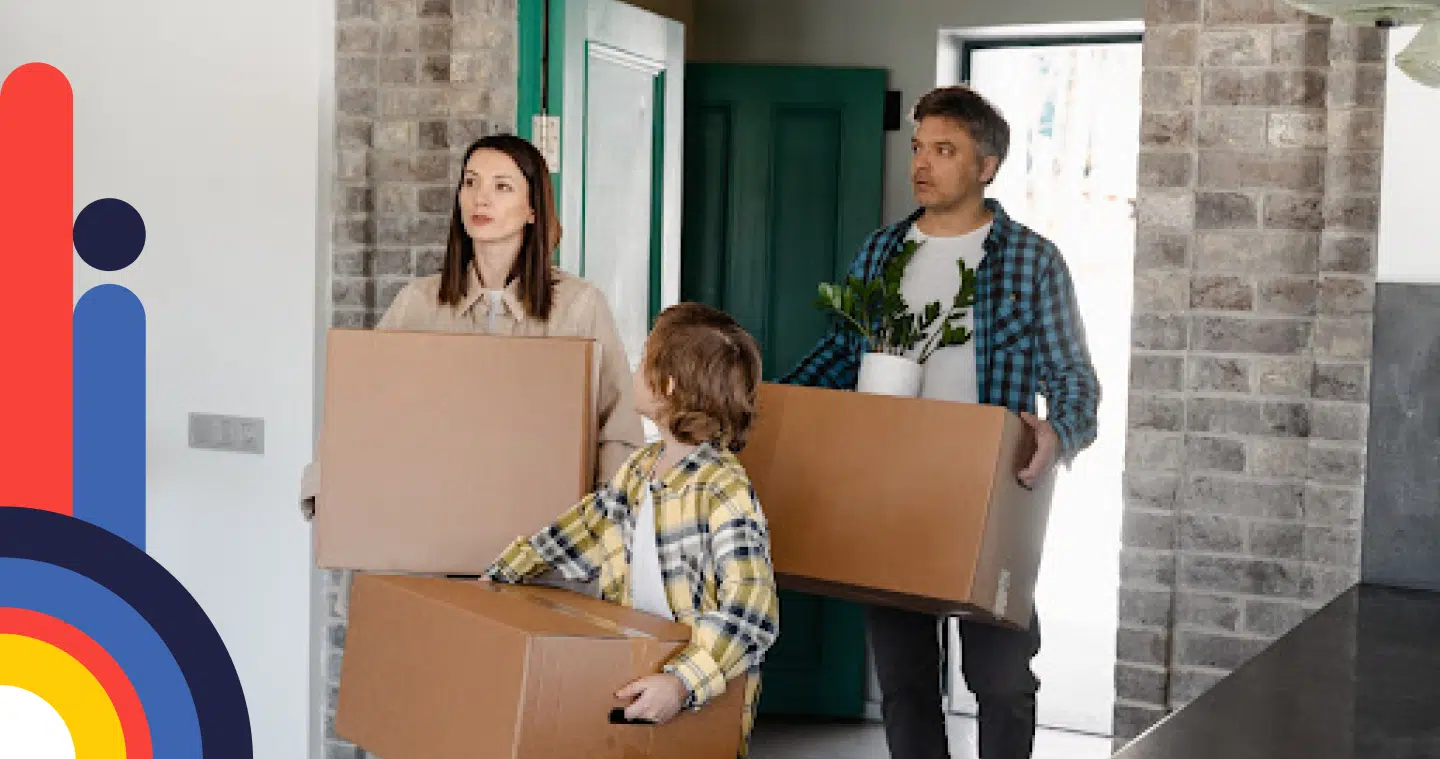 Moving to a new home can be exciting, but it can quickly become overwhelming to plan, organize, and pack up your entire life in a short amount of time. Planning ahead and keeping yourself organized will help reduce the stress of moving to ensure a smooth and successful move. 
We understand the importance of a well-executed move, which is why we've created this comprehensive moving checklist. This checklist will guide you through the entire moving process, from the initial preparations you should take well ahead of your move to settling into your new home.
---
Key Highlights
Take inventory of your belongings and decide what to keep, sell, or donate ahead of time.
Gather packing supplies such as boxes, tape, bubble wrap, and specialty items like mattress covers or wardrobe boxes as soon as you can.
Pack a few essential clothing items and all valuables, such as jewelry, cash, medication, and important documents that you will take with you when you travel to your new place.   
---
We're curious…
Are you a first-time buyer?
What To Do When You're 1 Month Away From Moving
The key to a successful (and stress-free) move is proper preparation. Begin by inventorying everything you plan to take to your new home. Visit each room in your house and decide what items you want to keep and what you want to get rid of. Once you have finalized your inventory, sort through it and make a final list. This will help you stay organized during the packing process.
Consider organizing a garage sale or selling unwanted items online. This way, you can declutter your home ahead of time while making some extra cash. Otherwise, donate any unwanted clothing, furniture, or kitchen utensils that won't be making the move with you.
In addition to sorting through your belongings, start collecting moving supplies such as boxes, tape, bubble wrap, and markers. You may also need specialty items like mattress covers or wardrobe boxes. Having everything on hand early on will help you avoid last-minute trips to buy packing supplies. Reusable plastic totes are a great alternative to cardboard boxes which you can re-purpose for storage in your new home. 
Remember to set up mail forwarding so your mail is redirected to your new address. You don't want important mail or bills delivered to your old address once you've moved out. 
Finally, if you're hiring a moving company, make sure they are reputable and book your moving day well in advance. Contact professional moving services 3-4 weeks ahead of your projected move date. Take the time to research moving companies in your area, check reviews, and get a quote in writing.
In Between Step: Research, Research, Research 
As you prepare for your move, it's important to know which items can't be transported by professional movers. Certain hazardous items like paint thinner, nail polish, weed killers, batteries, fire extinguishers, propane tanks, liquid bleach, aerosols, and more can't be transported by movers for safety reasons. Important personal documents and valuables like jewellery are also prohibited due to liability risks. 
Additionally, perishables like food and plants may be restricted depending on the moving company and the duration of the move. Make a list of these restricted items and find alternative ways to transport or dispose of them. 
If there is a waiting period before you can take complete possession of your new home, or if it's undergoing renovations, consider arranging for short-term storage. Moving companies often offer storage space at discounted prices, so check with your movers before making any storage arrangements.
If you are leaving your belongings with the moving company, confirm that if your belongings are left in the moving van overnight, they will be parked in a secure area or unloaded into a storage facility. Confirm what measures the company has to protect your belongings and check with your insurance and the moving company to ensure your belongings will have coverage when they are in storage. 
2 Weeks To Go? Here's Where to Focus 
As your move date approaches, it's time to kick your packing into high gear. Start by boxing up items you use less frequently, such as seasonal items, books, and items you have multiples of, such as clothes, blankets, sheets, and towels, leaving just enough of each to get you through your final two weeks in your current home. Make sure to label each box with its contents for easier unpacking.
For items of high value or antiques obtaining a written appraisal to verify their worth is a good idea for items of high value or antiques. This will help ensure that they are appropriately insured during the move. Moving these items yourself may also be worthwhile, as moving companies generally won't have the proper insurance to cover these valuables. 
Book the moving elevator in advance if you're moving to an apartment or a building with limited access. Additionally, confirm parking arrangements for the moving truck, especially if you live in a shared space or a busy neighbourhood.
Before the move, contact your insurance company to transfer policies such as life, homeowners, or tenant insurance to your new address. Take time to prepare a list of people and companies that need to be notified of your changing address. This includes banks, your company's HR department, subscription services, insurance companies, and utility providers.
When You're 1 Week From Moving, Do These Things
With only one week until your move, it's time to ramp up your packing efforts. Start by packing the rest of your home into boxes, room by room. Begin with one room and move on to the next, making sure not to leave anything behind that you'll need in your new home. Pack everything that can fit into boxes, ensuring they are taped shut and stackable.
While packing, remember to pack a suitcase with enough clothes to wear for a few days and any important items like medication. This way, you won't have to rummage through boxes to find essential items once you've moved.
Before leaving your current home, it's a good idea to clean it or arrange for a cleaning company to do so. This is not only a common courtesy for the new occupants but also an opportunity for you to prepare for a fresh start in your new home. 
Remember to drain any equipment that contains water, such as hoses. This will prevent any leaks or damage during the move. Confirm your travel arrangements for pets and family members, especially if you move long-distance. Book flights or make travel arrangements in advance to avoid any last-minute complications.
Before leaving your current home, organize all appliance manuals and warranties in one place for the new occupants. This will make it easier for them to locate important documents and troubleshoot any issues that may arise. Additionally, take photos of all electronics before unplugging them. These photos can serve as a visual guide when setting up your electronics in your new home.
Pack a lockbox with valuable jewelry, cash, and other high-value items to keep in your car during the move. This will keep your valuables safe and easily accessible throughout the moving process.
On the Day of the Move – It's Go Time!
Moving day has finally arrived! Determine which boxes and items should be loaded last, and keep a close eye on your inventory as movers load your belongings. Set priorities for things that need to be loaded first and last based on necessity and value.
Make sure all loose items are packed securely in boxes. This includes kitchen utensils, cutlery, and decorative items. Properly label each box with its contents and destination room in your new home. This will make it easier for the movers to unload and place your items in the correct locations.
Before loading your furniture, check for any dents or scratches. Document any existing damage before the movers start packing and loading your furniture onto the truck. This way, you can ensure that any new damage is attributed to the moving process.
As the movers load your belongings, be present at your new location to direct them to where each item should be placed. This will help expedite the unpacking process to have everything sorted and in the proper room.
Prepare an essentials box that contains items you'll need immediately upon arrival at your new home. This box should include toilet paper, toiletries, phone chargers, scissors, garbage bags, paper towels, dish soap, pet food and dish, a portable tool kit, minimal cleaning supplies, snacks or coffee, a mug, plate, and cutlery.
Before leaving your current home, double-check that the water is shut off, lights are turned off, windows are shut and locked, and all keys are surrendered. Take a final look around to make sure no items have been left behind. If it's summer, remember to turn down your thermostat before leaving.
Moved In? Here's How To Wrap It Up!
You've successfully moved into your new home. Now it's time to unpack and settle in. Begin by unpacking your belongings and organizing your new space. As you unpack, flatten and donate the boxes to anyone in need of moving supplies. 
Remember to change your address on important documents such as your driver's license and car insurance. Keeping your personal information updated is necessary for your records, and for your driver's license, it's legally required to update your address within 6 days of moving.
Consider leaving a review of your moving company to help future clients. Share your experience and highlight the services you appreciated or areas for improvement. Your feedback will assist the moving company in enhancing its service and providing a better customer experience.
Finally, celebrate your new home with a housewarming party! Invite friends, family, and coworkers to enjoy the coziness of your new space. It's a great opportunity to show off your new home and create new and lasting memories with loved ones.
Frequently Asked Questions
Welcome to our Frequently-Asked Questions (FAQ) section, where we answer the most popular questions designed and crafted by our in-house mortgage experts to help you make informed mortgage financing decisions.

How far in advance should I start preparing for my move?
It is advisable to start slowly planning and preparing at least two months before your move date to ensure everything goes smoothly.

What items are not suitable for moving?
Items such as hazardous materials, flammable liquids, plants, and food products should not be moved as they can lead to damage or cause health risks.

How should I prepare for a move 1 month out?
A month before you move, take stock of everything in your current home that you want to move to your new one. Prepare to sell or donate items that are too large for your new home or that you don't wish to move.
Final Thoughts
A successful move requires that you are organized and plan well in advance. By following this comprehensive moving guide, you'll be well-prepared to tackle every step of the moving process. 
Remember to stay organized and communicate with the movers on your moving day. Once you've settled into your new home, take the time to unpack (pack strategically so that unpacking is less of a hassle), update your address, and enjoy your new home.
To better organize and plan your move consider creating a moving checklist, and remember, moving to a new home is an exciting adventure. With advanced preparation, you can make it a stress-free experience. 
---
Ready to get started?
In just a few clicks, you can see our current rates. Then apply for your mortgage online in minutes!
Today's Best Mortgage Rates as of September 29, 2023