Buying a house in Manitoba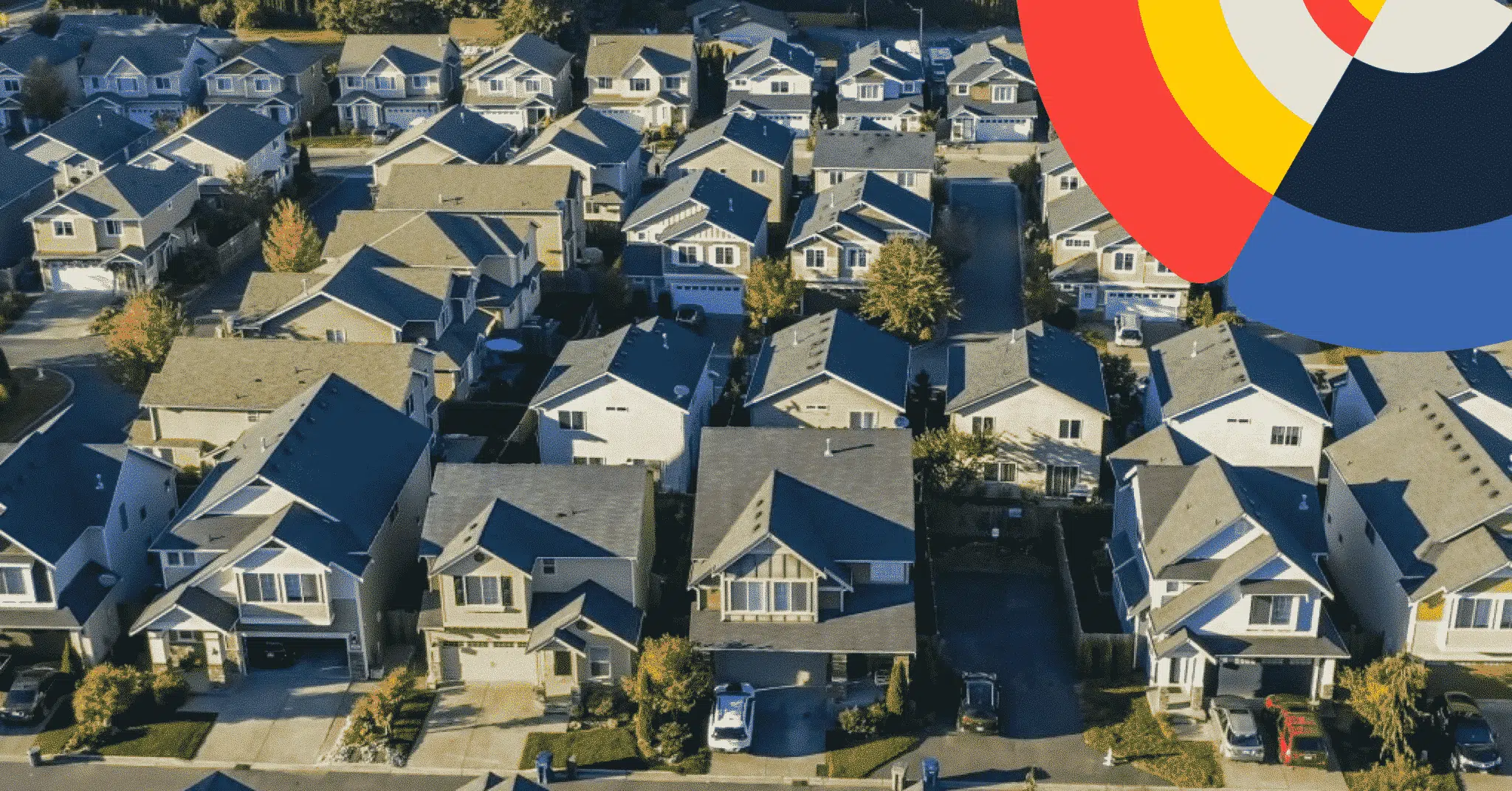 How to buy a house in Manitoba
Whether you're buying your first home or looking to add another property to your portfolio, we can agree that buying a house is an exciting adventure. Although purchasing your dream house in Manitoba can sometimes be complicated and overwhelming, there are straightforward steps you can take to simplify your house ownership journey.
Manitoba is a thriving community, and whether you're moving your entire family, just immigrated into Canada, or taking on a great new business opportunity, this is no doubt a fantastic place to live. From saving up for down payments and other upfront costs to securing your mortgage and moving in, we've put together 8 simple steps to buying a home in Manitoba. 
Step 1: Determine if you're ready to buy a house
If you're thinking of becoming a homeowner, you'll have to consider a number of factors that'll determine your readiness to explore the Manitoba market for your dream house. It doesn't just start with contacting a lawyer, finding a realtor, or house hunting yourself. Even if you may not have enough cash to buy outrightly, we would agree that you can still afford the purchase provided you qualify for a mortgage. But how much mortgage can you afford? 
Although the first and most vital decision point involves money, your readiness to buy a house will also depend on a number of other important things:  
Income And Employment Status
Having your money situation under control is the first step on the readiness ladder. This initially involves considering your current income. Are you employed or unemployed? Whether you receive monthly income or are self-employed, questions about your employment status and monthly net income can make or mar your mortgage application.
Debt-to-Income Ratio (DTI)
While your employment status is crucial in determining your readiness to buy a house, your debt-to-income ratio is also an important factor in getting a mortgage loan. If you incur too much debt, then your net income will be too low to save anything significant to buy a house. As such, it is recommended to keep your debt-to-income ratio below 42%. 
Down Payment
If you do not have enough funds to pay outrightly for a house in Manitoba, then you can go the mortgage way. However, every mortgage requires you to have a down payment. A down payment is an amount your mortgage lender requires you to pay upfront for the house. While how much you pay as a down payment depends on the lender, generally, the down payment should not be less than 5% of the purchase price. Moreover the higher your down payment the less you'd have to pay on interest.
Credit Score
Credit score shows your creditworthiness and proves your ability to diligently pay your mortgage. Importantly, when you want to buy a house using a mortgage, it is crucial to have a good credit score. Most lenders will require you to have a credit score of 650 and above to get a mortgage. However, people with bad credit scores also have hope of securing mortgage loans to finance their house buying needs. There are several options you can capitalize on when buying a house with a bad credit score.
Step 2: Calculate how much you can afford to buy in Manitoba 
When buying a home in Manitoba, be sure to budget everything from realtor fees to the actual purchasing price range. By using a mortgage affordability calculator, you can determine how much you can afford before preparing your mortgage application. Usually, your DTI and available down payment play a major role in calculating how much mortgage you can afford for buying a house in Manitoba. Also, national mortgage regulations, amortization period, mortgage insurance, and taxes levied in Manitoba are also factored into the calculation. Generally, it's recommended to have at least three months' payment in hand along with your down payment to cover for unforeseen circumstances.
Step 3: Save for your Down Payment, Closing Costs & Fees
It goes without saying that buying a house can be quite expensive. Perhaps it might be one of the costliest purchases you make. But not to scare you, if you are serious about buying a house and don't have a ton of cash sitting at the bank, it all starts with little steps such as saving. 
Depending on the type of mortgage you choose, your down payment starts at a minimum of 5% of the property's value. You can also expect to pay 1.5%% to 2% of the house purchase price for closing costs which includes legal and land transfer fees among others. You need to save any little amount you come across. Because at the end of the day, you will spend quite a lot when buying a house.
Step 4: Choose your mortgage rate type and term
As soon as your down payment situation is settled, what's next is to shop around for a mortgage lender with suitable terms and rates. You can either get a mortgage loan from a mortgage lender or a mortgage broker. How a mortgage lender lends money differs from how a mortgage broker. Make sure to carefully go over their terms and rates before choosing to work with them. A great move would be to hire an experienced mortgage lawyer who can review your terms to check for suspicious clauses. 
To find the best mortgage lender for your needs, talk with several lenders about their products. Some great questions to ask yourself when seeking a mortgage lender includes:  
How long do you want the mortgage to be?
What type of mortgage do you need?
Do you want a mortgage with a rise or fall interest rate or one that is fixed?
How often do you want to make a repayment on the mortgage?
Step 5: Get pre-approved for a mortgage
After finding the ideal mortgage broker or lender, what's next is to organize your documentation to submit a mortgage application. Getting a pre-approval for a mortgage gives you peace of mind knowing you can confidently bid on houses you like. Getting pre-approved also means the lender has determined the mortgage amount you would qualify for so that you can have that price range in mind when house hunting. Typically, you will be asked to present several documents like your bank account or investment statement, proof of assets, proof of income, information about your debt, your identification, and so on. A pre-approval for a mortgage tells you the following: 
The mortgage interest rate available to you
Your maximum monthly mortgage repayment plan
The amount you can afford to spend on a house
Get approval on your low rate today
No big bank bias, just commission-free experts ready to help you.
Step 6: Begin house hunting
The first step to finding a house in Manitoba is knowing the type of house you want and making good research on the Manitoba housing market. The neighborhood you choose will be your community for the length of time you plan to stay, so you may want to consider your desired lifestyle before searching for a house. If you chose to work with a realtor, it's important to find someone who understands your needs and has good real estate market knowledge.
Popular Cities & Neighborhoods in Manitoba 
Livability and affordability are important factors that determine the neighborhoods and cities to search for a house in Manitoba. Here are a few places boasting all the right amenities that appeal to homebuyers;
CRESCENTWOOD MB: Crescentwood is one of Manitoba's most ideal places to live. Located southwest of the Winnipeg city, it is adorned with some of the most beautiful features that make it a conducive place for both kids and adults.
EXCHANGE DISTRICT MB: The Exchange district is one of the top livable neighborhoods in Manitoba. It is lively, flourishing and full of heritage buildings that makes it an attractive and highly regarded location to live.
TUXEDO MB: With its great number of parks and recreation spots, Tuxedo makes the list of popular places where kids and adults can comfortably live in Manitoba. The city provides an extensive range of amenities that makes the standard of living worth having.
NORWOOD MB: Norwood is a quiet and peaceful neighborhood with great amenities that appeal to home buyers. It provides a conducive and favorable environment where anyone, especially families can live comfortably.
RIVERVIEW MB: Riverview is also one of our top picks for the best places to live in Manitoba. With an enormous number of affordable houses and standard amenities, it makes a perfect place to look for a house to buy.
Helpful home buying resources in Manitoba
Access to a home buying resource in Manitoba will ease the task of finding a suitable house. Whether you're buying a mansion or a condo, home buying resources can help you reach your homeownership goals. The resource will give you more precise information like requirements, cost, tax, and so much more. Winnipeg Regional Real Estate News and Canada.ca are great resources to find helpful information about buying a house in Ontario.
Step 7: Make an offer on a house
Things move quickly when you find the house you would like to buy, but don't panic. What you should do first is to submit an offer to purchase the house. In a hot market, you'll have to be ready to compromise in the offer if the need arises. Nevertheless, always stick with the price you can afford when making an offer, and remember you must not spend all your pre-approved mortgage amount on the purchase. As soon as your offer gets accepted, move on to finalize your mortgage application. 
Step 8: Close on your new Manitoba home
Before you pay for the house you want to buy in Manitoba, request a home inspection; after the inspection, the house's purchase price can change depending on the finding in the house inspection. Contact your real estate lawyer as you may make a down payment and transfer the title of ownership. The entire process shouldn't take more than 30 to 60 days.  
First-Time Home Buying Resources in Manitoba
For first-time homebuyers who need to meet certain criteria before owning a house in Manitoba, there are programs to help you achieve your aim of being a homeowner. 
Some available programs include the Home Buyers Plan (HBP) that allows you to access your retirement savings to buy or build a house, The First Time Home Buyer Incentive that offers 5-10% of down payment and the CMHC Green Home Program.
Final Thoughts
Buying a house is one of the most significant purchases you will make in your lifetime. When it comes to buying a house in Manitoba, if you can afford it, you can own it. However, affording it doesn't just end at having cash at hand. Having good credits, DTI ratios and stable income can also afford you the house you dream. Although there are a host of financial and administrative buttle-necks you need to consider, following the steps mentioned above makes the entire process less complicated and helps you create an action plan.
---
Ready to get started?
In just a few clicks, you can see our current rates. Then apply for your mortgage online in minutes!
Lock in your mortgage rate for 150 days
Lock in your rate today
Related articles in: Mortgage Basics