Buying a house in Newfoundland and Labrador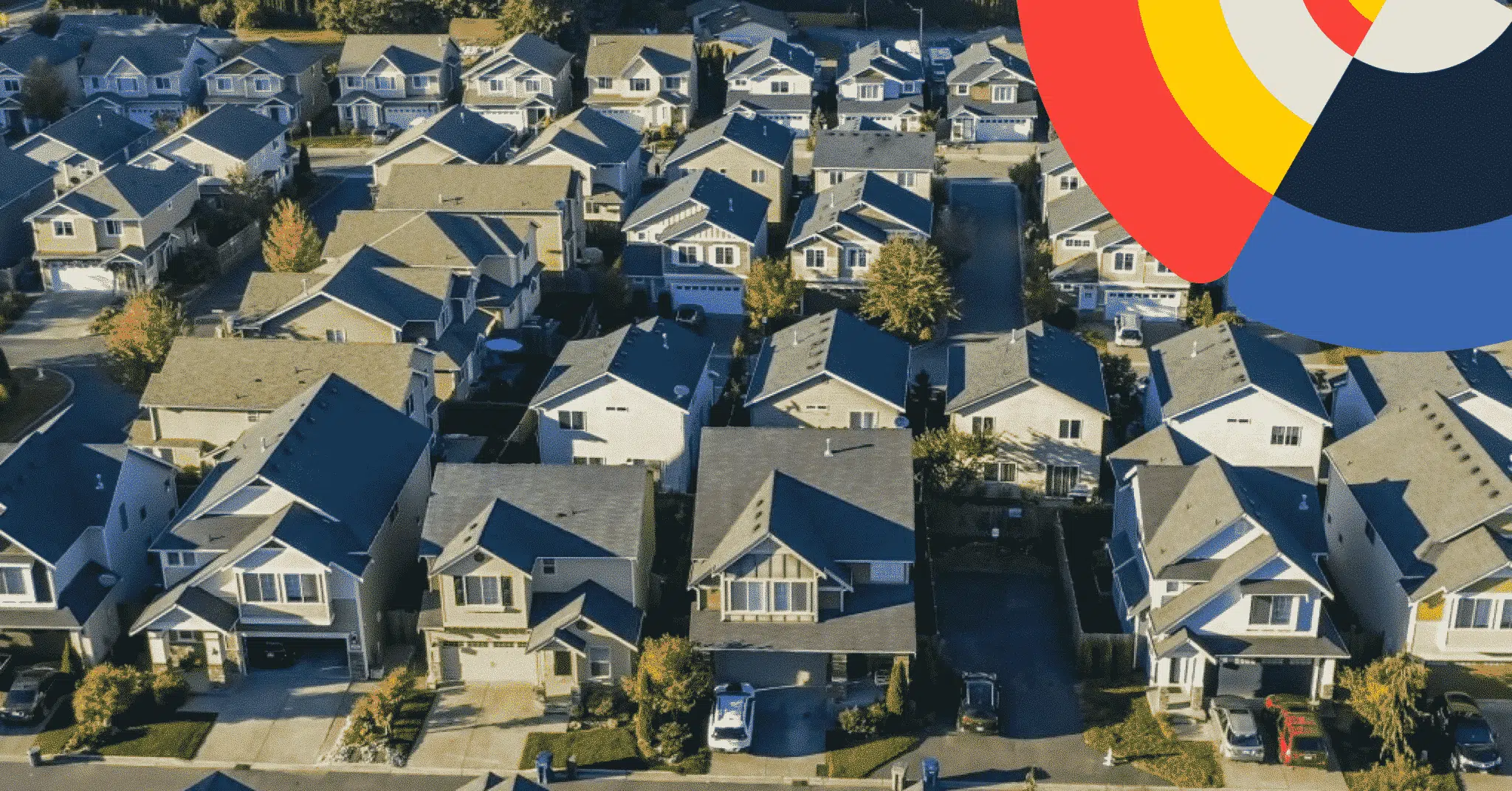 How to buy a house in Newfoundland and Labrador
Buying a house in Newfoundland and Labrador is an exciting milestone to reach, but the process will require some time and patience. Several factors come into play when you decide to buy a house including your financial situation, housing market conditions, and the local conditions in the neighborhood where you're looking to buy a house. These and more can affect the cost of the house and how long it takes for you to find your ideal house.
The more you know about the necessary step to buying a house in Newfoundland and Labrador, the better prepared you'll be to navigate the process and complete your purchase as soon as possible.
Are you a first-time buyer?
Step 1: Determine if you're ready to buy a house
Unless you have enough money to pay outrightly for your new house, a few factors will determine your readiness to venture into the Newfoundland and Labrador market in search of a house to buy. All being equal, if a home buyer meets these significant requirements, they should have no drawbacks in completing paperwork and moving into their new house.
Income And Employment Status
The first thing you need to consider is your income. Are you employed or unemployed? As an employee, you receive a certain amount of money as payment for your labour every month. Even if you are self-employed, you will still receive income, although it may not be as consistent as an employed person.  
Debt-to-Income Ratio (DTI)
While your employment status is crucial in determining your readiness to buy a house, your gross and net income are equally important. If you incur too much debt, then your net income will be too low to save anything significant to buy a house. As such, it is recommendable to keep your debt-to-income ratio below 42%. 
Down Payment
If you do not have enough funds to pay for a house in Newfoundland and Labrador outrightly, then you can go the mortgage way. But every mortgage requires you to have a down payment. A down payment is the amount you pay for a house upfront. While how much you pay as a down payment depends on the lender, generally, the down payment should not be less than 5% of the purchase price. Moreover the higher your down payment the less you'd have to pay in interest. 
Credit Score
Before accepting a down payment your lender will assess your credit score which is also referred to as your risk profile.  Importantly, when you want to buy a house using a mortgage, it is crucial to have a good credit score. Most lenders will require you to have a credit score of 650 which also provides you with mortgage options and lower interest rates. However, this does not mean there isn't hope for people with a bad credit score. There are other options people with a bad credit score can capitalize on when they want to buy a house. 
Step 2: Calculate how much you can afford to buy in Newfoundland and Labrador
To get an idea of how much house you can afford in Newfoundland and Labrador, a good rule of thumb is to use an accurate mortgage affordability calculator. The calculator uses your gross income, credit score, down payment amount and other important details to give you an idea of how much mortgage you should expect to get from the bank and the price of the house you should be looking at. You'll also see your estimated monthly mortgage payment and expected interest rate to decide whether your income can handle such monthly expenses. 
Step 3: Save for your Down Payment, Closing Costs & Fee
It goes without saying that purchasing a home is a costly endeavor. It could be one of your most significant purchases. But, don't be alarmed; if you're serious about purchasing a home, it all begins with small actions like saving.
Any small sum you come across should be saved. Because, at the end of the day, buying a house costs a lot of money, from the down payment to the closing costs, legal expenses, and so on.
Step 4: Choose your mortgage rate type and term
As soon as your down payment situation is settled, what's next is to shop around for a mortgage lender with suitable terms and rates. You can either get a mortgage loan from a mortgage lender or a mortgage broker. How a mortgage lender lends money differs from how a mortgage broker. Make sure to carefully go over their terms and rates before choosing to work with them. A great move would be to hire an experienced mortgage lawyer who can review your terms to check for suspicious clauses. 
To find the best mortgage lender for your needs, talk with several lenders about their products. Some great questions to ask yourself when seeking a mortgage lender includes:  
How long do you want the mortgage to be?
What type of mortgage do you need?
Do you want a mortgage with a rise or fall interest rate or one that is fixed?
How often do you want to make a repayment on the mortgage?
Step 5: Get pre-approved for a mortgage
After finding the ideal mortgage broker or lender, what's next is to organize your documentation to submit a mortgage application. Getting a pre-approval for a mortgage gives you peace of mind knowing you can confidently bid on houses you like. Getting pre-approved also means the lender has determined the mortgage amount you would qualify for so that you can have that price range in mind when house hunting. Typically, you will be asked to present several documents like your bank account or investment statement, proof of assets, proof of income, information about your debt, your identification, and so on. A pre-approval for a mortgage tells you the following: 
The mortgage interest rate available to you
Your maximum monthly mortgage repayment plan
The amount you can afford to spend on a house
Get approval on your low rate today
No big bank bias, just commission-free experts ready to help you.
Step 6: Begin house hunting
When you go house-hunting, the maximum purchase price of the house should not exceed your mortgage pre-approval. You can contact a real estate agent or house hunt yourself. When searching for houses in Newfoundland and Labrador to buy, consider the following: 
Popular Cities & Neighborhoods in Newfoundland and Labrador 
ST JOHN'S NL: Located on the easternmost island in North America, St John's is the provincial capital of Newfoundland and offers amazing neighborhoods to live and work. The housing sector is thriving and the economy fueled by oil and gas resources makes it a suitable place to do business and raise a family.
CONCEPTION BAY SOUTH NL: As the province's second-largest municipality, Conception Bay South has a growing tourism and fishing industry along with other natural resources that are booming the economy. It has a serene environment with several great neighborhoods to find affordable housing.
MOUR PEARL NL: In terms of people and quality of life, Mount Pearl is another great city to look out for when looking for a house to buy in Newfoundland and Labrador. This city prides itself on being a beautiful and safe place to live, a growing tourist destination, and a mix of historic modern cultures.
BRIGUS AND CUPID NL: This twin island with a deep English history presents a charming and relaxed lifestyle that many home buyers are looking for. With its cultural festival and seafaring views, it's a highly livable place that's really hard to turn down.
CORNER BROOK NL: Corner Brook boasts a lot of local culture and things to do. The cost of living is affordable and the housing sector presents great infrastructure perfect for anyone looking to enjoy a conducive living environment.
Helpful home buying resources in Newfoundland and Labrador
To make it easier for you to purchase a house in Newfoundland and Labrador, there are a few resources you take advantage of and ease the financial stress. These home buying resources in Newfoundland and Labrador include Home Purchase Program and First-time Homebuyers Program.
Step 7: Make an offer on a house
When you find the house you want to buy, things move rapidly from there, but don't get too worked up. The first thing you should do is make an offer on the house. Move on to finalizing your mortgage plan as soon as your offer is approved.
Step 8: Close on your new Newfoundland and Labrador home
Before you pay for the house you want to buy in Newfoundland and Labrador, request a home inspection; after the inspection, the house's purchase price can change depending on the finding in the house inspection. Contact your real estate lawyer as you may make a down payment and transfer the title of ownership. The entire process shouldn't take more than 30 to 60 days. 
First-Time Home Buying Resources in Newfoundland and Labrador
If it is your first time buying a home, there are certain difficulties you will face. However, the provincial and federal governments have developed a program to make buying a house easier for first-timers. As a first-timer, you are eligible for the following: 
Home Purchase Program: provides grants of $3,000 to individuals and families to go toward the down payment of newly constructed or existing new homes never sold or occupied that are valued under $400,000 including HST. 
First-time house buyer incentive: As a first-timer, you get an interest-free mortgage on a second loan. It covers 5% or 10% of the purchase price of your home. You can repay the government after 25 years.
Final Thoughts
As a prospective home buyer, the entire process of purchasing a house in Newfoundland and Labrador may seem overwhelming. However, being prepared beforehand and following the stepwise information we've provided in this guide will help you in making this investment a major success.
---
Ready to get started?
In just a few clicks, you can see our current rates. Then apply for your mortgage online in minutes!
Today's Best Mortgage Rates as of September 29, 2023