First Time Home Buyers Incentives in Alberta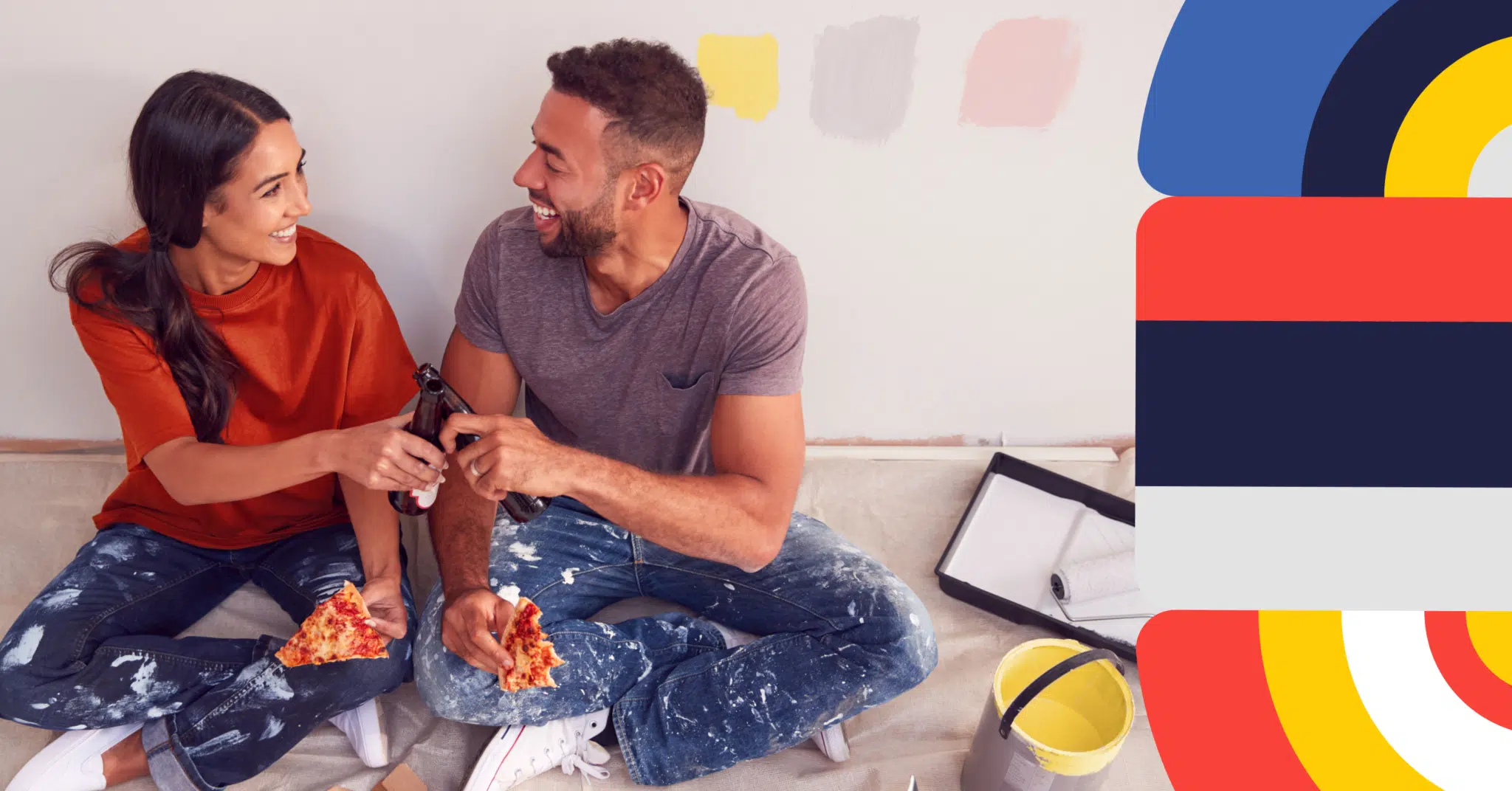 Thinking about buying a home in Alberta? Alberta is one of Canada's most affordable provinces, even in larger cities like Calgary and Edmonton. If you're looking to move to Alberta to buy your first home, we've laid out all of the first time home buyer incentive programs available below.
---
Key Takeaways
Alberta has fewer provincial programs than other areas of Canada, but it does have municipal programs in its larger cities, Calgary and Edmonton
The average cost of a single family home in Alberta was $360,000 in Q1 of 2022, according to The Canadian Real Estate Association
First time home buyers in Alberta may also take advantage of a number of federal first time buyer programs, like the GST/HST New Housing Rebate
---
Are you a first-time buyer?
Alberta First-Time Home Buyer Incentive
Alberta has relatively few first time homebuyer programs compared to other provinces, like Saskatchewan, British Columbia, and Ontario. However, Edmonton and Calgary – the two largest cities in Alberta – both have municipal programs for low-income potential buyers. 
The government of Alberta used to offer the Public Essential and Key Workforce (PEAK) program, which helped low-income households get a second mortgage to fund a downpayment on their first home, but the program closed in recent years as the available inventory for the project was depleted. 
It's always worth double-checking your municipal government for new first-time buyer assistance, but Albertans will most likely want to look into federal first-time homebuyer programs, which we've outlined in detail below. 
Beginning your home journey?
Start with a low rate.
Chat with a nesto expert today, commission-free, and secure your rate.
Local First-Time Home Buying Incentives
Given that around half of Alberta's population lives in Edmonton or Calgary, both cities have their own local programs for first-time buyers. In the provincial capital, Edmonton, the City provides a five-year deferral on land costs for first-time buyers on certain properties through the First Place Program. In Calgary, organizations like Attainable Homes Calgary offer interest-free down payment assistance for low-income households. Here's a more detailed breakdown of both programs:
Edmonton First Place Program
The First Place Program works with banks and builders to develop empty surplus school building sites into townhomes, and helps new owners lower their up front costs and build equity. 
As part of the program, eligible buyers are given a 5-year deferral on land costs. Buyers pay for the cost of the unit, condominium fees, taxes, and utility costs. After the five years is up, the owner has to pay the City the total amount of the deferred land costs. 
To be eligible for the First Place Program, you must
Get pre-approved financing 
Have a recommended down payment of 5%
Be a first-time homebuyer in Alberta
Be the full-time occupants and residents of the condominium unit for the first 5 years
Have $25,000 or less in personal net worth (excluding a primary vehicle, RRSPs and mortgage down payment)
Be a Canadian citizen or have permanent resident status
Be employed with a maximum combined household income of $117,000
There is no direct application process with the City of Edmonton. Those interested in participating can:
Contact one of the builders developing available listings (Rohit Communities or Landmark Group)
Contact your financial institution or a lending institution familiar with the First Place Program
The First Place Program has a list of lending professionals who have been involved with initial developments in the past. So far, 14 out of 20 of the development sites have been built, with future potential sites outlined for Dunluce, Sifton Park, and Skyrattler. 
Attainable Homes Calgary
Attainable Homes Calgary (AHC) is a non-profit social enterprise, created and owned by The City of Calgary, that works to help moderate-income Calgarians become homeowners. The program loans eligible applicants the difference
The program helps eligible applicants with a down payment of just $2,000, loaning the remainder of the down payment with zero interest on the loan. In exchange, AHC receives a portion of your home's appreciation, starting from 100% in the first year of ownership, to 25% after five years. The down payment loan does not require a minimum number of years that you need to live in the home, however you will need to repay the down payment loan in full when you move out, plus the cost of a home appraisal, and any appreciation owed on the home.
To be eligible for AHC, you must:
Have a down payment of $2,000
Have a household income of at least $45,000
Have a household income of less than $103,000 for families, $93,000 for couples without children, and $83,000 for individuals
Have assets with a value of $50,000 or less
Complete the program's home education session
Be able to get approved for a mortgage
Based on the current growth figures for the Calgary Housing Market, the share of your appreciation for a $300,000 home in the city, with an appreciation rate of about 5%, purchased through AHC, would be as follows:

AHC Homeowner Gains for a $300,000 home in a 5% Growth Market, Calgary, AB

Year
House Value (CAD)*
Your % share of  Appreciation 
Your take-home appreciation gains (CAD, per year)*
1
300000
0
0
2
315000
25
3750
3
330750
25
3938
4
347288
50
8269
5
364652
50
8682
6
382884
75
13674
7
402029
75
14358

Total take-home appreciation value after 7th year = $52671(*Figures have been rounded to nearest integer)
In a modest-growth market, the AHC program can offset your down payment costs, particularly as the loan is zero-interest. On a $300,000 home, with a 5% down payment (-$2000), your total down payment covered by the loan would be $13,000. As shown in the table above, the amount of appreciation you have accrued in your occupancy of the home after the 7th year ($14358) would more than cover the required loan repayment. 
Be mindful that the AHC retains a large percentage share of your home's appreciation for a number of years. If the market performs particularly well, you may lose out a significant amount of money, and it may be better to save more for a down payment in the beginning. Ultimately, whether you want to trade up front costs for lifetime appreciation is your call, and it's important to double check all the terms and conditions of any assistance program, like AHC, that you apply for. Once you've signed on the dotted line, there's no going back.
Federal First-Time Home Buyer Programs
Besides Edmonton's and Calgary's programs, first-time home buyers in Alberta have access to a wide range of federal assistance programs to help them purchase a property in Canada.
RRSP Home Buyer's Plan
The RRSP Home Buyer's Plan lets you take out up to $35,000 from your RRSP to put toward a downpayment on a home, which you'd then repay over a 15 year period. To qualify, you must be a first time homebuyer who is a Canadian resident at the time you withdraw funds from your RRSP, and up to the time a qualifying home is either bought or built. You also have to live in the home as your primary place of residence within the year after buying or building it. 
First Time Home Buyer Tax Credit
The federal First Time Home Buyer Tax Credit or 'Home Buyer's Amount' is available for eligible first time homeowners. This incentive provides you and your spouse or common law partner up to $750 in tax rebates on the income you pay taxes on in the year you buy your home. 
If you have a disability and you claim the Disability Tax Credit on your tax return, you can also claim the First Time Home Buyer's Tax Credit, even if you've already owned a home in the past. 
You will need to meet the following criteria, if this is the case:
You must claim the disability amount on your tax return in the same tax year that you purchase the home
The home must be suitable for the disabled person's needs (ie your needs)
You have to occupy the home within one year of purchasing it
GST/HST New Housing Rebate
For new housing in Canada, the land transfer tax refund lets homebuyers recover some of the land-transfer tax paid after the first $368,000 on qualifying homes. To claim this rebate, you must be over the age of 18, and must not have owned a home, either in whole or part, prior to purchasing your property (this includes inherited properties). You must also intend to live in the property as your primary place of residence. The maximum refund you can receive is $4,000, and will be applied on qualifying homes over $368,000. For homes below that price, you would not pay any land transfer taxes. 
Frequently Asked Questions
How much do first time home buyers have to put down in Alberta?
In Alberta, the minimum down payment required is 5% on homes valued at $500,000 or less. For homes above $500,000, any amount beyond that figure required a down payment of 10% for that portion of the price, and 5% for the portion below $500,000. For a house valued above $1 million or more, the minimum down payment in Alberta is 20%. Mortgages with a higher loan-to-value ratio than 20% (i.e a down payment of less than 20%) will need to be insured.
What down payment is needed for Calgary's Attainable Home Program?
The Attainable Homes Program in Calgary requires a down payment from the buyer of just $2000. The program provides an interest-free loan for the remaining down payment amount, up to 5% of the property price.
Can any resident qualify as a first-time home buyer in Alberta?
Alberta's two major programs, Attainable Homes Calgary, and Edmonton's First Place Program, both have their own conditions for eligibility. More generally, qualifying as a first-time homebuyer in Alberta requires established residency in the province, and you must not have not owned a home or a partial stake in another property within the last five years prior to purchasing your home. Furthermore, you must live in the property you purchase as your primary residence, and the property must be located in Alberta. 
Popular Cities & Neighborhoods for First-Time Home Buyers in Alberta
Alberta is well-known for its two primary cities. Edmonton's housing market and the Calgary housing market both encapsulate a number of affordable and appealing neighborhoods for first-time buyers. There are also a number of other towns and cities outside of these major markets that are appealing to first-time buyers in the province.
Average Home Prices in Alberta, August 2022

Edmonton
Neighborhood
Average House Price
Oliver
$316,000
Ritchie
$379,000
Queen Alexandra
$387,000
Garneau
$402,000
Downtown
$405,000

Calgary
Abbeydale
$319,592
Castleridge
$346,533
Whitehorn
$371,463
Southview
$385,143
Mission
$403,333

Other Alberta Locations for First-Time Home Buyers*
Red Deer
$379,754
Lethbridge
$379,761
Airdrie
$564,267
Fort McMurray
$468,089
Medicine Hat
$378,134
Source: RE/MAX Central Alberta
Final Thoughts
Ultimately, Alberta has an accessible and unique property market located in one of Canada's more affordable areas, and may be a good choice for first-time buyers looking for a home under or around the $300,000 mark. 
---
Ready to get started?
In just a few clicks, you can see our current rates. Then apply for your mortgage online in minutes!
Today's Best Mortgage Rates as of December 5, 2023