How to Buy a Home in Canada Without a Realtor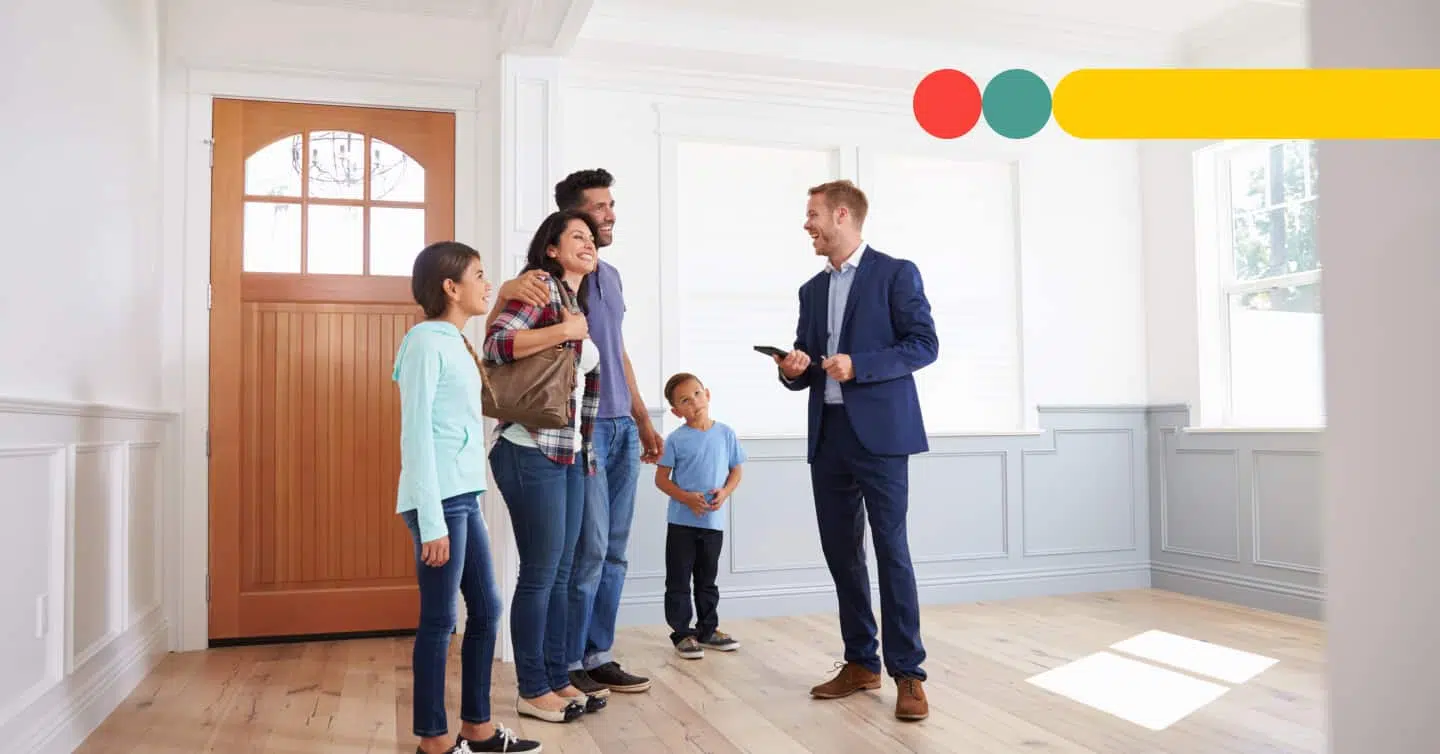 ---
Key Takeaways
Realtors and real estate agents help homebuyers and sellers facilitate an easier home sale that is fully compliant with regulations
Realtors can act on behalf of a buyer to research, view, make offers, negotiate, and close on a home.
If you choose to buy a home privately in Canada, there are a number of factors to keep in mind like market knowledge and paperwork. There are also a series of steps you may want to take to expedite your home buying process.
Are you a first-time buyer?
Buying A House Without a Realtor: Set Expectations
Buying a house in Canada without a realtor is possible, and many people sell their home privately every year. However, it's important to be realistic about what to expect. Realtors provide a number of services and benefits that can save time, effort, and potentially money. Here are some of the things to take into account when buying a home privately.
Limited Market Knowledge
One of the benefits of going through a realtor as a buyer is their market knowledge. Good realtors and real estate agents will have access to a large number of listings and extensive market knowledge, which could save you weeks in your house hunt. Realtors also have access to listings not normally included on public listings sites. Realtors are there to help you find the best place possible on a given budget, and advise you on your best course of action. If you choose to look for a house without a realtor, you may miss important details about the local market, the property you buy, and other potential properties too.
Negotiation Risks
Part of a good realtor's skillset is to help negotiate on your behalf with the seller and their representatives. When it comes to making an offer on a new home, going in without a realtor could mean you accidentally pay more than what a property is worth, or don't put in the right offer for a property you really want. Realtors are there to help you make the right decision with your budget when negotiating.
Lots of Paperwork
Realtors know the property game better than most of us. That means knowing which paperwork needs to be completed during a sale, and how to do it properly. From purchase offers to inspection reports, realtors take care of the fine details involved in buying a home. Without them, you could be left missing critical details on both your own paperwork and in any official documentation from the seller.
Limited Real Estate Connections
Realtors know their field inside out, and have a lot more experience buying and selling houses than the average Canadian. Without their expertise, you may be left missing valuable insights that could help you buy the home of your dreams. Realtors can access listings not normally found elsewhere, and can tap into their professional network to help find great deals you might otherwise overlook. In addition, realtors typically know other professionals, like contractors and home inspectors, whom they trust and can refer you to.
How to Buy a Home Without a Realtor
Buying a home without a realtor can be complicated, and it's worth keeping in mind a few important details about the process. If you're set on buying a home on your own, here's a breakdown of the recommended steps to take.
Step 1: Apply for a Mortgage
If you're buying a home without a realtor, you're more likely to be taken seriously by the seller if you've been approved for a mortgage already. Getting pre-approved for a mortgage in Canada gives you and the seller a concrete sense of the budget you have to work with and the reliability of your financial position. There are a number of things needed to get pre-approved for a mortgage, like a solid credit score, proof of income, a list of your assets and liabilities, employment records, and more.
Step 2: Research Neighborhoods 
Our real estate guides can help you keep tabs on house prices in the top neighborhoods in major Canadian cities, from the Hamilton housing market to Calgary. You can also get an idea of housing prices through the CREA's national house pricing map, which is regularly updated. Most Canadian cities also have a subreddit (eg. r/toronto), which can help you get an unfiltered perspective on what it's like living in specific neighborhoods.
Ultimately, you want to research prospective neighborhoods for factors that are important to you, like local amenities, shops, restaurants, crime rates, schools and public transport, parks, and so on. Once you've aligned your preferences with your budget, you can start looking more effectively for a suitable home.
Step 3: Find A Property
Once you've found the right neighborhoods, you know your budget, and you have a mortgage pre-approval, you can start looking for a house with more confidence. There are a huge range of different property types in Canada, and the important thing at this stage is to keep an open mind. Some properties may not have all the features you're looking for, but they may fit the bill in other ways.
Build a list of potential properties and start arranging viewings. You can look for listings online or in person, and will be able to arrange viewings either through the owner or their realtor. Check online for open houses at properties you like, or arrange a viewing with the owner or their realtor directly. Be sure to keep a mental note of the property, its locale, neighbors, and the condition of the home. Make sure you fully understand what's included in the sale of the home, as this will help you put together a more realistic offer.
Step 4: Ask For A Property Condition Disclosure Statement (PCDS)
Securing a Property Condition Disclosure Statement (PCDS) plays a critical role in ascertaining what condition a building is in, and would normally be done by your realtor. PCDS's include important information pertinent to the sale of a home, such as any defects or issues with the property that the seller is aware of at the time of the sale. An example PCDS should include things like:
Structural issues
Plumbing, heating, and electrical issues
The presence of any hazardous materials in the building or surrounding land
Any rodent or insect infestations
Any history of wind, water, or fire damage
Claims that would affect the development of property, or improvements that were made without the appropriate building permits
Laws on PCDS's vary from province to province, but the form is a widely-used tool designed to create transparency between seller and buyer about the true condition of a property for sale. Usually, your realtor will take care of this aspect of a sale, so make sure you ask for one.
Step 5: Make An Offer
Once you've found a home you like and completed the steps above, it's time to put in an offer. In general, it's good to leave some room between your offer and the total amount of mortgage you're pre approved for to help you negotiate. Whether you offer in-line with asking price, below, or above it, totally depends on the market. In a seller's market, meeting the asking price or even exceeding it is not uncommon. Conversely, a buyer's market gives you more leverage to put in a lower offer.
In your offer letter, make sure you include:
The full address of the home
Your full legal name and name(s) of anyone buying the home with you
The amount you're offering
Any conditions you want to ask for, such as a successful home inspection. An inspection clause is usually one of the most important formal conditions you can include in an offer letter, as it will allow you to cancel an offer if the home fails the inspection, or a serious fault is uncovered that was not formerly disclosed.
Any concessions you're requesting, such as cash toward closing
A copy of your mortgage pre-approval confirmation
Any items you want included in the sale, like appliances
The date you expect to close
The date you want to move into the home
A deadline to respond to your offer
Before you make an offer, you'll almost definitely get to interact with the realtor or owner. Use these opportunities to fully discuss what may or may not be included in the sale of the house, so that any conditions or inclusions you make are not a surprise to the owner.
Red hot rates impacting your housing market experience?
With nesto, you can get a low rate with a 150-day hold.
Step 6: Consider Hiring A Lawyer to Review
People typically choose to go without a realtor when buying a home as a way to save money. Realtors typically take a commission of the sale of a home, and for some, this does not justify the work they provide. If you've opted to go without a realtor, it may still be worth investing a smaller amount of money into hiring a real estate lawyer, who can double check what you've already covered and advise you on what's missing or worth leaving out. Real estate lawyers can charge anywhere between $750 and $1500 as a flat fee to help facilitate the full legal sale of a property.
Step 7: Negotiate Your Offer
It's not uncommon at this stage to receive a counter-offer or enter into negotiations with the seller. If they propose a counter-offer that you're comfortable with, you can accept it and put in another formal offer at the new price. However, it's also possible that something comes up in your due diligence that may make you want to review your offer (such as a home inspection that raises some concerns). If issues appear with the home that were not on your radar before, it's worth talking with the seller for ways to fix these problems, e.g. a discount to go towards repairs or a reimbursement, though it's not a guarantee that these are accepted. 
Finally, it may be possible to cancel your offer if the home fails its inspection or for other serious reasons that a seller is not willing to address. Without good cause, it is typically not easy to withdraw your offer before the date of expiry, since it represents a formal contract between you and the seller. Keep any critical correspondence between you and the seller in writing, so that you can refer to it later if necessary. 
Step 8: Finalize Your Mortgage
A mortgage pre-approval is a temporary conditional commitment for a certain amount of money to be loaned for a home at a certain rate of interest, provided nothing changes in your financial situation. Assuming you've found a home, made an offer, had your offer accepted within the timeframe of your pre-approval, and your financial situation hasn't changed (e.g. from losing a job), you're ready to get final approval on your mortgage. The official mortgage approval process goes through a number of steps to finalize and assess your risk to lenders. Remember, pre-approval does not guarantee you will receive the mortgage you applied for. 
At nesto, finalizing your mortgage is a straightforward process. Once you've submitted your complete application, the process generally follows these steps:
Qualification of your application (processed 1-2 days after all documents received)
Underwriting (3-7 days until conditional approval)
Conditional Commitment Processing (1-4 days from lender approval, includes time for client review and questions before signing off)
Pre-closing (10-15 days from 'file complete', depending on your notary's availability)
Note: these steps represent a general timeline for a successful application. Timelines can vary based on your profile and the specifics of your application.
Step 9: Close On Your New Home
According to the Canada Mortgage Housing Corporation, closing day requires the following steps be carried out:
Your lender will transfer the mortgage loan to your lawyer or notary's trust account.
You must provide the rest of the purchase price to your lawyer or notary as well as any closing costs.
Your lawyer or notary pays the person who is selling the house, registers the home in your name, and then gives you the deed and keys.
Once you've reached this point, you're ready to enter your brand new home!
Frequently Asked Questions
Here are some of the most common questions Canadians ask about buying a home privately, and without the help of a realtor or real estate agent.
What does a real estate agent do?
A realtor or real estate agent is a licensed professional who helps individuals or groups to buy and sell homes using their extensive knowledge of the market, properties, and buying and selling process. Homeowners and prospective homebuyers work with real estate agents throughout the sale process. For buyers, agents can help you find prospective homes, set expectations within your budget, and facilitate the sourcing, selecting, and purchasing of a new home. For sellers, realtors act on behalf of the seller to list, promote, show, and sell a home in a legal, watertight way, while maximizing the amount of money a property can potentially be bought for. 
Is it better to use a realtor when buying a home?
Realtors have invaluable experience in their local market and may have insight into the future direction of the market. They are licensed professionals who are expected to possess deep knowledge of the properties in your area, the buying and selling process, and any paperwork involved in the purchase of a home. However, they also take a commission from the final sale of a property of about 4-6%, which is split between both the listing agent and buyer's agent. For some, this fee is well worth the support and expertise received from a realtor when buying a home. For others who would rather buy a home privately, real estate agent fees are seen as an unnecessary expense.
How do you make an offer on a house without an agent?
To make an offer privately, you will need to emulate what a realtor does. Typically, this would mean opening a dialog with a prospective seller for a house you want to look at, arranging viewings, asking questions about the property and securing property condition disclosures, securing a mortgage pre-approval, and drafting a formal offer letter. You may also want to have all of the formal paperwork looked over by a real estate lawyer before you submit your formal offer agreement.
Final Thoughts
Realtors and real estate agents can provide a wealth of experience that can facilitate buying or selling a home. For many, the price of their services is worth it. Realtors help keep communication between buyers and sellers professional and straightforward, so that neither party gets burned. However, many Canadians are increasingly opting to buy homes privately. With the average price of a home in Canada around $750,000 as of May 2022, the percentage commission a realtor makes can be a significant cost on top of the already high price of buying a home. 
At nesto, we help thousands of Canadians compare the best rates available, and we also lend directly. If you're looking to buy a home privately, start by applying for a mortgage and securing pre-approval today. Otherwise, get in touch with our mortgage advisors, and we'll help you find the right solution for your situation. 
---
Ready to get started?
In just a few clicks, you can see our current rates. Then apply for your mortgage online in minutes!
Today's Best Mortgage Rates as of September 21, 2023