How to Get Pre-Approved For A Mortgage in Canada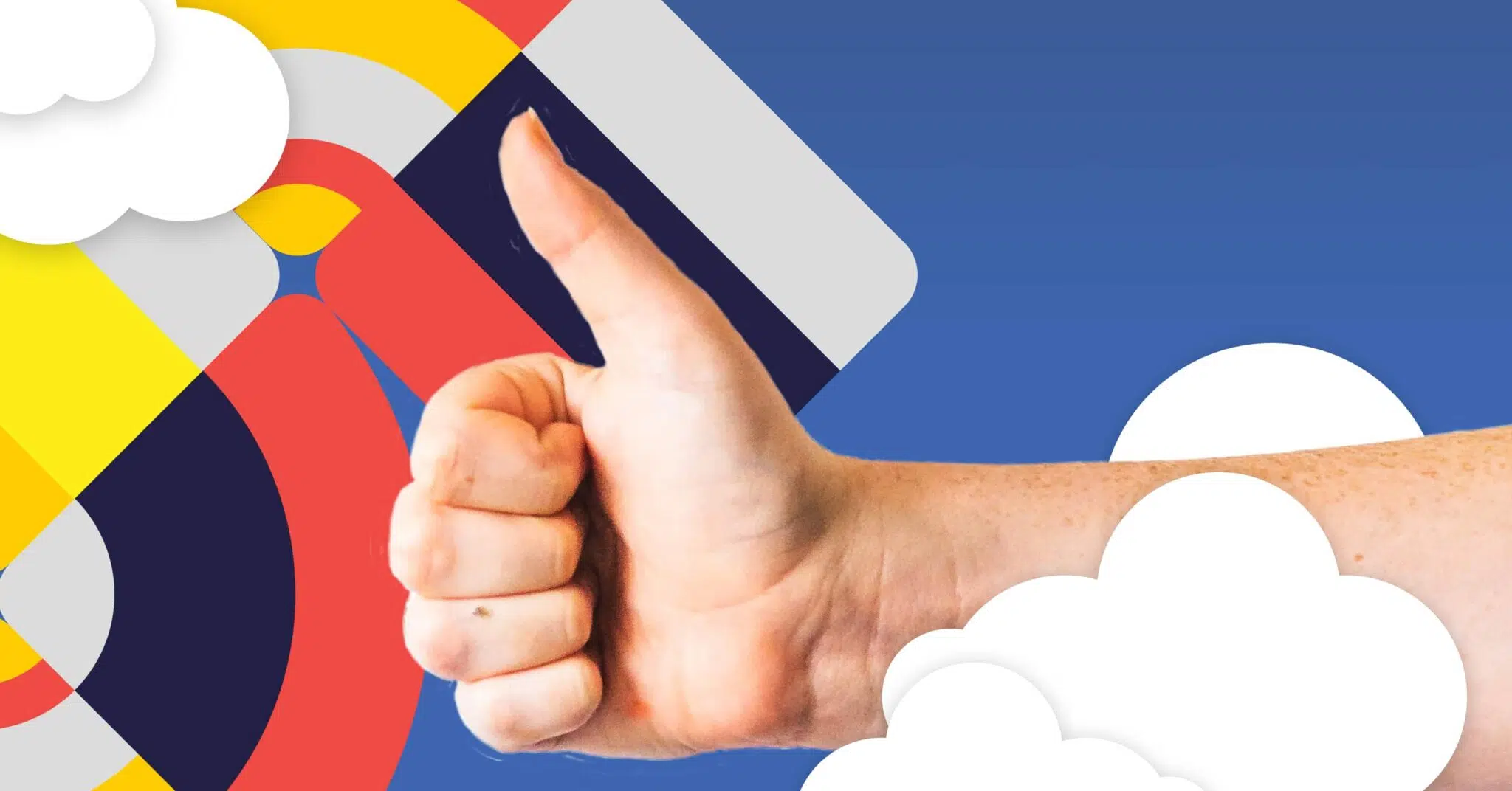 Getting pre-approved for a mortgage is a great way to show sellers that you're serious. With the housing market set to heat up even more this year, competition for homes is fierce – and a pre-approval can give you the edge you need to secure the home of your dreams.
To help you understand the process, we've broken down everything you need to know about getting pre-approved for a mortgage in 2022.
Skip reading, watch and learn all things about pre-approvals below! 👇
Key Takeaways
Getting pre-approved for a mortgage provides better leverage with sellers and ultimately makes your offer more appealing, especially in a competitive market
Being prepared with all your documents on hand – including employment, down payment, finances and property details – will help streamline your approval process
If you're turned down for a mortgage, ask for clarification. From there, you can work on addressing the issue(s) and hopefully continue on your home ownership journey
What is a mortgage pre-approval?
A mortgage pre-approval is where a lender – like a bank or credit union – conditionally approves you for a maximum loan amount before you make a final offer to buy a home. The process involves a lender looking at your finances to determine the maximum amount they can offer, and the interest rate they are prepared to give you. A successful pre-approval will tell you the maximum amount you can work with, and will allow you to house hunt more productively (since you know what you can afford).
It's worth keeping in mind, however, that pre-approval does not guarantee a final mortgage approval. It's also not quite the same as pre-qualification, either.
Pre-approval vs pre-qualification
Pre-approval means the bank or lender has actually approved you for a mortgage based on a detailed examination of your finances. It is a conditional commitment, in writing, for a specific loan amount. 
Pre-qualification, however, is simply a first step that shows what kind of loans you could be approved for, based on a few ballpark details. They're both important steps in the process, but pre-approval is more concrete. It shows that lenders have already scrutinized several data points about your financial health, and decided you would be suitable for a loan.
Where can you get pre-approved for a mortgage?
A mortgage lender is an entity like a bank, financial institution, or private lender, who will underwrite and lend you money directly
A mortgage broker is a middle person who deals with multiple lenders, trying to find you a suitable deal. Mortgage brokers generally don't charge a fee, since they receive a healthy commission from the lender.
Mortgage process documents required
of a Cash-Out Refinance
As with many stages of the home buying process, you're required to submit a number of important documents for the final mortgage approval. Here's a sample of what you'll need to provide: 
Employment information
In order to verify your employment and income, you'll be required to provide any, or a combination, of the following:
T4 slip
Most recent paystub
Evidence of an electronic pay deposit
Signed letter from your employer
Proof of other sources of income such as freelance work, rental income or investments (eg, dividends or capital gains)
If you're new to your position or employer, you may also be required to submit similar information from your previous place of employment.

Tip: Where possible, hold off switching jobs until after your mortgage has closed. This will help your mortgage experience run a lot smoother
Proof of down payment 
Your mortgage approval application also compels you to provide proof that you have the required down payment, which could come from one place or a combination of sources:
Your own savings – you'll need to provide your most recent bank or investment statement
RRSP – if you're a first-time home buyer, you may be taking advantage of the Home Buyers' Plan and will be required to provide an RRSP withdrawal statement (See: Use the Home Buyers' Plan to Buy Your Home Sooner)
Gift – if someone you know (typically a family member) is gifting you the money, that individual will be required to provide a signed letter outlining the amount of the gift, clearly stating that it's not a loan and, therefore, doesn't need to be repaid
Proceeds from the sale of another property – a copy of the Sale Agreement will be required
Finances
In addition to providing proof of your down payment source, you'll be required to produce a number of other pertinent items related to your finances, which include:
Amount of your deposit that was used to secure the purchase
Complete list of all of your assets and liabilities
Current bank statement
Most recent tax return
Void cheque or bank account number for your mortgage withdrawal payments
Property details
The application also includes a number of key details and documents related to the home you're buying. These include:
Complete address of the property
Amount of property taxes and condo fees (if applicable)
Anticipated heating costs
Original real estate listing
Reports from home appraisal, home inspection and land survey (if conducted)
Offer to Purchase agreement with final purchase price and closing date
Contact information for your lawyer
Get approval on your low rate today
No big bank bias, just commission-free experts ready to help you.
What is the difference between pre-approval and final mortgage approval?
Pre-approval is not the same as a final mortgage approval. Pre-approval typically lasts between 60 to 120 days, after which point you'll need to go through the whole process again. Final approval depends on a successful appraisal of the home you're looking at, plus an inspection. If the appraisal is too low, or there have been any significant changes to your financial situation, your lender will probably not approve your loan. 
Mortgage pre-approval considerations
The main things to consider in the mortgage pre-approval process are:
Look for the best rate possible. Explore different vendors, rates, and find a mortgage that is both realistic and appealing. Factors like your down payment, amortization schedule, and whether you should choose a fixed or variable interest rate will all have a huge impact on your monthly repayments 
Build some room into your budget. You don't necessarily have to purchase a home at the upper limit of your pre-approved amount. Remember, you'll also need to budget for closing and moving costs, plus any repairs and upkeep for your new property
Don't negatively impact your finances. It's not a good idea to make other major purchases, leave your current job, or take on large amounts of credit before you get your final mortgage approved. Even after a successful pre-approval, major financial changes like this reduce the likelihood of getting your final mortgage approved.
What to do when you're not approved

The mortgage approval process is rigorous, and for good reason. Lenders need to evaluate whether they have confidence in your ability to take on a mortgage and comfortably make your payments.
If you went through the pre-approval stage, the likelihood of receiving final approval from your lender is quite good. If, however, you decided to forgo the pre-approval stage, or if there are other circumstances that prevented your mortgage from being approved, you'll want to ask your lender what happened. From there, you can work on addressing the issue(s) and hopefully continue on your home ownership journey.

Tip: Ask about other types of lenders if you're turned down for a mortgage. Alternative or private lenders have different lending criteria from more traditional lenders, including easier qualification requirements
Some of the most common reasons that get in the way of an outright mortgage approval revolve around eligibility and risk level. Here are some tips to consider that can help get you back on track:
Buying a home can be as stressful as it is exciting, but being prepared, educating yourself, being fiscally responsible and talking to a nesto professional will help ensure that, in the end, your positive emotions ultimately outweigh the negative.
Questions to ask your lender or broker during the pre-approval process
A good provider will guide you through the pre-approval process and advise you on the information they require. However, there may be a few questions you can ask that are more specific to your situation, such as:
What is the ideal term length, amortization schedule, and down payment for me?
Should I go with a fixed or variable interest rate?
Are there any ways I can improve my credit and/or financial profile to help me qualify for a better rate?
If there are any red flags that can stop me getting pre-approved, what are they? What can I do to rectify them?
Final thoughts
Getting pre-approved for a mortgage will make you a more confident home buyer, giving you better leverage with sellers and making your offer more appealing. In addition, knowing the amount you can borrow – and what you can afford – helps you to focus your search on houses within your price range. Finally, a pre-approval will make final approval much easier, since it represents a conditional commitment by your lender to give you the mortgage you want. When you're ready to make an offer on the home of your dreams, pre-approval will ultimately give you a much stronger chance of success.
---
Ready to get started?
In just a few clicks you can see our current rates. Then apply for your mortgage online in minutes!
Lock in your mortgage rate for 150 days
Lock in your rate today