What Credit Score do You Need to Buy a House?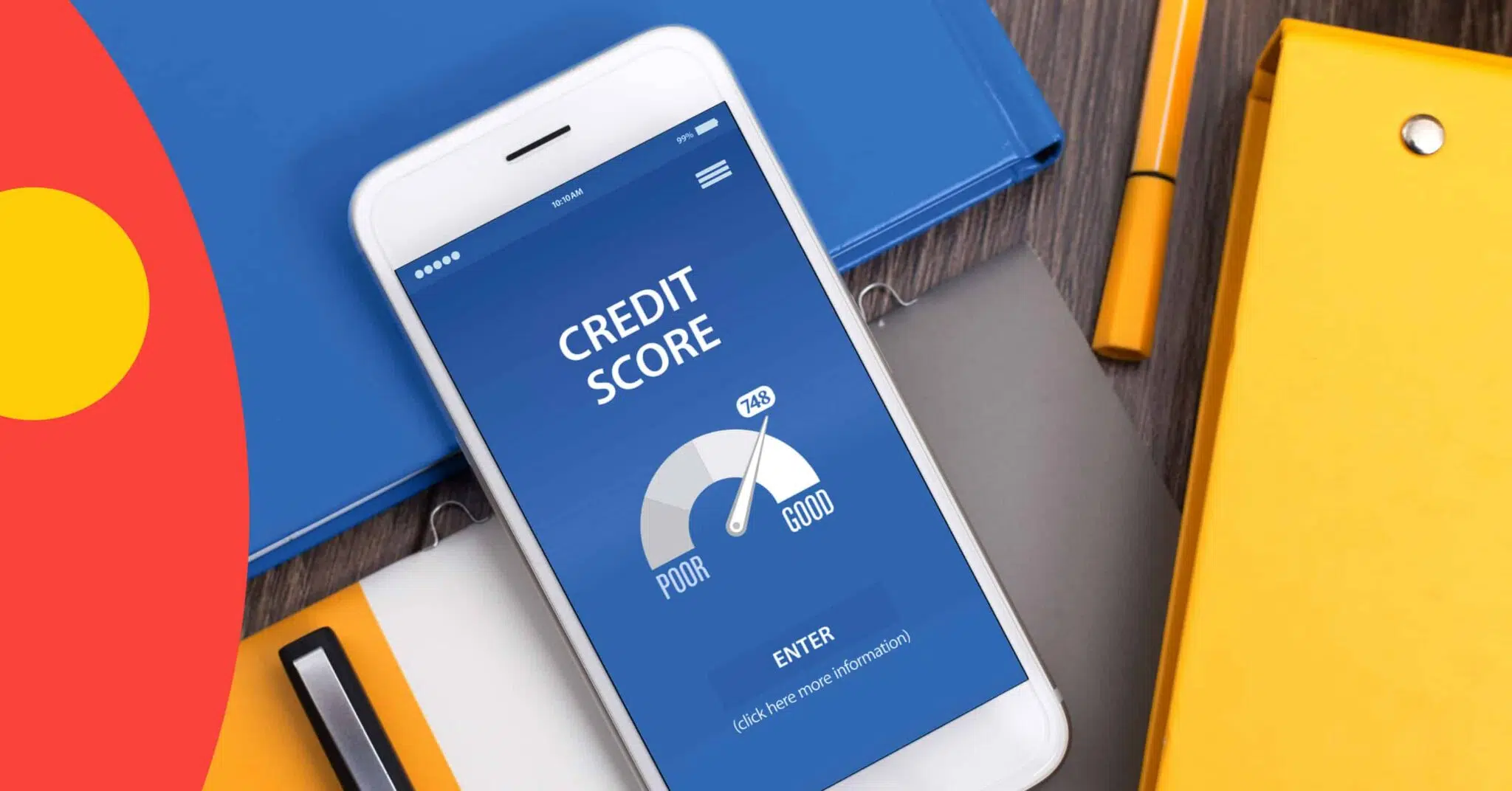 When buying a home, you could either opt to pay outright, or the more common option, opt for a mortgage. Since the vast majority uses the mortgage option, it is, therefore, a relatively competitive avenue with a lot riding on a few factors. One of these few factors is your credit score.
Your chances of getting approved, the mortgage interest rates you can access, the mortgage types available to you as well, and even your choice of lender rests on your financial health; a major component of which is your credit score. 
So, if you are wondering what credit score is needed for a house or the minimum credit score for mortgage Canada, this article supplies the answers you need.
---
Key Takeaways
Your credit score impacts your chances of qualifying for a mortgage as well as the mortgage interest rates that would be available to you 
The credit score required for mortgage or average credit score to get a home loan is 650 for traditional lenders 
If you don't meet the minimum credit score required to buy a house used by traditional lenders, you can still purchase a home by opting for B Lenders 
Various factors affect your credit score such as debt-to-income ratio, credit history, and credit type, amongst others 
Are you a first-time buyer?
What Is the Minimum Credit Score for a Mortgage in Canada?
What credit score is needed for a house in Canada? The minimum credit score needed for mortgage Canada mainly applies to traditional lenders. This is because traditional lenders offer the lowest interest rate and generally have more favorable terms.
To get a mortgage through a traditional lender, the credit score for a mortgage in canada requirement is 650. 
However, if your credit score for a mortgage is lower, you could explore other options which may be less favorable. If you're uncertain about your credit score, you could request it from either TransUnion or Equifax Canada  – the Canadian credit-reporting agencies. A free copy is available each year and then checking randomly at other times would attract a little fee.
How Credit Scores Impact the Mortgage Process
The major factors that impact the mortgage process are linked in some way or the other to your finances. This is not surprising since what lenders are trying to determine is how much you can borrow and pay back without hassle. 
Given that your credit score is indicative of how you have handled debt so far, it is of major interest to lenders. 
Here are two ways that your credit scores can impact the mortgage process:
Qualifying for a Mortgage
In Canada, lenders review your credit score to determine whether you initially qualify for a mortgage. Any credit score 660 and 724 is regarded as good, and lenders interpret this as there being a low chance of you defaulting on the loan. 
This makes you a safe candidate that has a good credit score needed for mortgage.
Getting a Favorable Interest Rate
Your credit score can play a major role in helping you to get the best mortgage rates that lenders are offering. With respect to mortgages, a higher credit score translates to better rates. Specifically, a 650 credit score in Canada is only the starting point.
Borrowers with a credit score above 680 get better rates and the best rates are offered to Canadians whose credit scores are 740 and above. This answers the 'what credit score do you need to buy a home' question.
Factors That Impact Your Credit Score
Your credit score is determined by a culmination of factors that can do some serious damage if not properly managed. It is therefore important to have a knowledge of the factors so that you can effectively strategize ways to maintain a good score: 
Payment History: Do you miss payment deadlines or are your credit card bills paid on time always? 
Credit History: How long have you had your credit accounts? Usually, a longer duration is better.
Credit Utilization: What portion of available credit do you use? Less than 35% is ideal.
Types of Credit: Do you have more than one type? A mix is advisable such as having a line of credit alongside a credit card.
New Credit Requests: Have you requested new loans or credit cards recently? And how often?
This is an essential bit if you are wondering how to get approved for a mortgage Canada. So, since you know what credit score is needed for a mortgage, you can get to straightening out your finances. 
Other Factors That Impact Your Mortgage Rate & Approval Process
Your credit score is an essential factor in the process of getting a mortgage approval, however, that isn't all your lender considers. 
So, in addition to meeting the minimum credit score for mortgage requirement, here are some other factors that may impact your qualification:
Debt Service Ratios: Comprising your Total Debt Service ratio and Gross Debt Service Ratio 
Debt-to-Income Ratio: High income and little to no debt may allow you to qualify for a mortgage even with a slightly below-average credit score
Loan Amount: The higher the amount, the higher the lender's risk
Your Employment History/Record
Purpose of Real Estate Being Purchased 
Present Debt: Including student debt, car payments, line of credit, credit cards, etc 
Monthly Payments: Total payments associated with the home that you would be making monthly incorrigible mortgage payments, utility bills, property taxes, etc 
Results of Stress Test: This is used by the lender to ascertain whether you are capable of handling mortgage payments even if interest rates were to rise. Lenders would typically do this by adding 2% to your potential rate or approve you at 5.25%
Get approval on your low rate today
No big bank bias, just commission-free experts ready to help you.
Frequently Asked Questions
Can I Get a Mortgage With Bad Credit?
Bad credit can very much impact your ability to secure a mortgage. For instance, a 600 credit score Canada would not work for traditional lenders. However, it doesn't entirely eliminate your chances. You just need to know the options available to you. 
You may get a mortgage with bad credit Canada by exploring other options, namely B Lenders, especially if you cannot put off purchasing a new home. If you can, it is advisable to build up your credit and improve your credit score. 
This might take a while, but it would pay off in the long term. So, if you are looking to get a mortgage with bad credit history, it's best to work on improving the history first. To answer the question, this is how to get a mortgage with bad credit in Canada.
What's Considered a Good Credit Score in Canada?
Credit scores in Canada range from around 300 (poor) which is the lowest credit score to 900 (excellent), the highest credit score, and the best credit score to buy a house in Canada. Any score between 660 and 724 is regarded as good because it indicates to lenders that you are not likely to default on your mortgage. 
What is a good credit score to buy a house? If you have a 700 credit score in Canada, you would get a pretty good rate. Between 725 and 759 is considered very good while any credit scores 760 and above are regarded as an excellent credit score to get a mortgage.
Lender requirements may differ, but generally, a higher credit score allows you access better rates.
How Much Money Should I Save Before Buying a House?
There is no hard and fast answer to this question. Several factors could impact how much you would need to put down as down payment. However, the basic principle is that the higher your down payment, the better. 
A high down payment can provide you with some much-needed leverage when dealing with lenders and you would likely get a better rate. This can impact how much credit score is required for home loan. You could also be in a position to pay off your loan faster.
Final Thoughts
Now that you know  what credit score you need to get a mortgage as well as how to go about qualifying for a mortgage canada, you can work towards improving your credit score. Also, be sure to take note of other factors required for qualification so that your qualification chances are not impacted negatively. 
---
Ready to get started?
In just a few clicks, you can see our current rates. Then apply for your mortgage online in minutes!
Today's Best Mortgage Rates as of December 5, 2023