Income Needed To Buy A Home In Toronto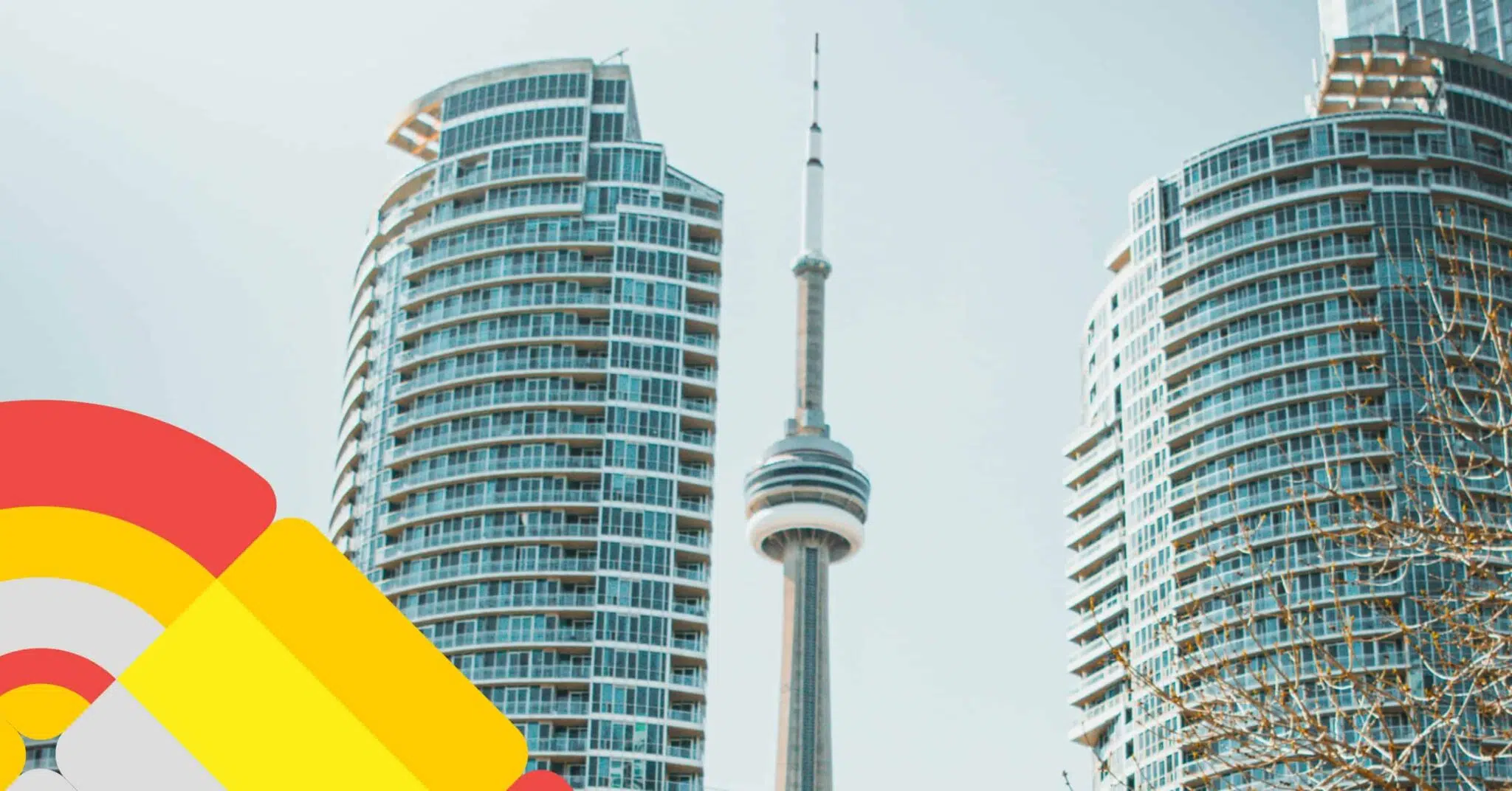 Toronto is an expensive city for most people buying their first home. Considering that the average household income in Toronto isn't enough to qualify for the average home – many are left wondering, "how much house can I afford in Toronto?". 
It's with little wonder why this question pops up: Purchasing a home in Toronto can be difficult for many first-time homebuyers (FTHB), especially since the city has an additional land transfer tax payable to the municipality.  Although this additional land tax comes with an rebate, the credit isn't enough to negate the tax amount entirely.
There are many housing markets reports with facts and figures on how real estate prices change monthly or quarterly. However, the question that piques most buyers' interest is how to afford a house in Toronto. Unlike these reports, our blog post seeks to answer some of the most asked questions by our readers instead of leaving them wondering how people are affording houses.
---
Key Highlights
Most homes in Toronto remain above $1 million, requiring a 20% downpayment.
A gross household income of over $200,000 is needed to qualify for a home in Toronto.
Many incentives, including municipal and provincial land transfer tax rebates, exist to reduce the tax burdens for first-time home buyers (FTHB).
---
How Much Income Do You Need to Afford a Home In Toronto?
The table below shows calculations on how much total income you would need to afford a home in Toronto based on the average home cost, mortgage rate, and property tax rate in 2023.
| Variables | What's Required |
| --- | --- |
| Home Price | $1,118,500 |
| Down Payment (20% of home price) | $223,700 |
| Mortgage Interest Rate | 5.09% |
| CMHC Default Insurance (if applicable) | $0 |
| Mortgage Needed | $894,800 |
| Stress Test Rate (the greater of 5.25%, or rate + 2%) | 7.09% |
| Mortgage Term | 5 Years |
| Mortgage Amortization | 30 |
| Heating Costs (Monthly) | $150 |
| Property Taxes (0.632% of purchase price) | $7,068.17 |
| Mortgage Payment (Monthly) | $6,007.31 |
| Annual Income Required for Debt Service (at 35% GDS) | $80,955.89 |
| Gross Income Required to Qualify | $340,014.72 |
Calculation made with nesto's mortgage payment calculator using current rates as advertised on our website. (as of May 8, 2023. Property values, source: CREA)
Learn more about this calculation and gross debt service debt-to-income ratio.  How do they work? Why are they so important? Use this ratio to qualify yourself and determine how much salary is needed to live in Toronto, depending on how much a house is.
Income Needed To Qualify For Common Mortgage Balances In Toronto
In this section, we will review some common mortgage amounts that borrowers show interest in. 
Typically, $400K, $500K, $600K, $700K, $800K, $900K, $1 million and $1.5 million mortgages are quite popular in Toronto and Canada. 
To simplify the qualifying criteria, we have used 30yrs amortizations with a 20% down payment, thus revealing the carrying costs of a typical balance without any added mortgage default insurance premiums.
It is important to highlight that lenders will use lower debt-service-ratios when mortgages are not default-insured – typically using 35% of a borrower's gross income to qualify them. 
It is also important to mention that if your FICO credit score is below 680, lenders will prefer that your loan is default insured with less than 20% downpayment to avoid additional risk to themselves and to reduce risk further will qualify you on only 32% of your household's gross income.
Please note: To determine the salary required for purchasing a $1.5 million dollar home, simply add the values shown under $1 million dollar mortgage and $200,000 mortgage. You would need a downpayment of $300,000 as $1.2 million is 80% of the $1.5 million purchase price. Or, if you're looking to calculate a payment for a 300K mortgage, you can add the payments shown on $100K and $200K mortgages.
How Much To Make To A Buy A House In Toronto
| Mortgage Amount | Mortgage Payment | Qualifying Payment | Income Required |
| --- | --- | --- | --- |
| $100,000.00 | $664.46 | $867.13 | $29,730.06 |
| $200,000.00 | $1,328.92 | $1,584.25 | $54,317.26 |
| $300,000.00 | $1,993.38 | $2,301.38 | $78,904.46 |
| $400,000.00 | $2,657.84 | $3,018.51 | $103,491.66 |
| $500,000.00 | $3,322.30 | $3,735.63 | $128,078.86 |
| $600,000.00 | $3,986.76 | $4,452.76 | $152,666.06 |
| $700,000.00 | $4,651.22 | $5,169.89 | $177,253.26 |
| $800,000.00 | $5,315.68 | $5,887.01 | $201,840.46 |
| $900,000.00 | $5,980.14 | $6,604.14 | $226,427.66 |
| $1,000,000.00 | $6,644.60 | $7,321.27 | $251,014.86 |
| $1,500,000.00 | $9,966.90 | $10,906.90 | $373,950.86 |
Calculation made with nesto's mortgage payment calculator using current rates as advertised on our website. (as of May 8, 2023). Qualifying annual property tax of 0.632% of property value and $150 heating cost per month.
How Much To Make To A Buy A Condo In Toronto
You'll need to add condo fees to your monthly carrying costs.
| Mortgage Amount | Mortgage Payment | Qualifying Payment | Income Required |
| --- | --- | --- | --- |
| $100,000.00 | $664.46 | $1,117.13 | $38,301.49 |
| $200,000.00 | $1,328.92 | $1,834.25 | $62,888.69 |
| $300,000.00 | $1,993.38 | $2,551.38 | $87,475.89 |
| $400,000.00 | $2,657.84 | $3,268.51 | $112,063.09 |
| $500,000.00 | $3,322.30 | $3,985.63 | $136,650.29 |
| $600,000.00 | $3,986.76 | $4,702.76 | $161,237.49 |
| $700,000.00 | $4,651.22 | $5,419.89 | $185,824.69 |
| $800,000.00 | $5,315.68 | $6,137.01 | $210,411.89 |
| $900,000.00 | $5,980.14 | $6,854.14 | $234,999.09 |
| $1,000,000.00 | $6,644.60 | $7,571.27 | $259,586.29 |
| $1,500,000.00 | $9,966.90 | $11,156.90 | $382,522.29 |
Calculation made with nesto's mortgage payment calculator using current rates as advertised on our website. (as of May 8, 2023). Qualifying on annual property tax of 0.632% of property value, $150 heating and $500 condo fees per month (only 50% included).
How To Calculate What You Can Afford In Toronto
To begin your house search, assessing how much you can spend on housing is important based on your current income, expenses and savings. 
Housing costs should not exceed a third of your gross monthly income. You can determine your housing budget by starting with your monthly income – salary, bonuses and other resources that produce income – and subtracting monthly expenses. 
These expenses should include car payments, credit card payments, student loans and any other debts you may have, as well as expenses such as property tax, utilities and home maintenance. 
Once you've calculated your monthly budget, you can estimate how much house you can afford by considering your downpayment, mortgage rate and amortization period.
Use nesto's mortgage affordability calculator to see what you can afford.
What Is The Average Mortgage Rate In Toronto? 
When mortgages are default insured, you'll get the best rates the lender offers.  However, as we mentioned earlier, houses in Toronto are typically above the $1 million mark, meaning you'll have access to only uninsured rates.
This is not always bad, as uninsured mortgage rates come with uninsured lending guidelines, meaning you can amortize your mortgage over 30 years versus 25 years.  
This should free up some cashflow and lower your qualifying mortgage payment. The qualifying mortgage payment, or stress-tested, is typically based on an interest rate greater than what you'll be charged.
The stress test requires you to qualify on the greater of the Bank of Canada (BoC) benchmark rate of 5.35% or your contract rate plus 2%.
The other good news about buying in more populated areas, specifically Toronto, is that almost all lenders that work nationally are willing to lend you a property in Toronto for the following reasons:
A greater proportion of potential buyers exist in Toronto, making it less risky to sell off in a market downturn like today.
The properties are more desirable due to their location with more potential buyers.
More opportunities for business and work.
Office locations with physical offices for employees.
More than 70% of the value in the land when it comes to houses in the city.
Close proximity for car-free conveniences.
Find a better rate, and we'll match it, beat it, or give you $500*.
*Conditions Apply
With nesto, it's stress-free
Tips For Buying A House In Toronto 
You may ask yourself, how can I afford a house in Toronto? 
Although knowing how much salary you'll need to buy a house is important, finding the right house is also important.
We have some tips to help you prepare for house hunting your home in Canada.
Browse MLS listings of your preferred neighbourhoods and attend open houses while paying attention to home prices and duration on the market. Our Toronto Housing Market Outlook offers a simple way of tracking home costs in the region.
Mortgage pre-approval is crucial to avoid any financial surprises. The lender will need access to your income, credit score, and debts. Once approved, you will receive a letter with an interest rate guarantee valid for 90 or 120 days.
If rates are expected to go down, get your pre-qualification in place. A pre-qualification won't lock you into a rate but will also not require as much documentation to understand your financial situation so you can shop confidently. Speak to one of nesto's commission-free mortgage experts and have them guide you through this tedious but important process.
Before you start your search, consider lining up a real estate lawyer.  You can find the most suitable lawyer and realtor by asking questions and seeing how helpful they are.  A home inspection is always recommended, so it is best to ask your realtor their thoughts.
First-Time Home Buyer (FTHB) Incentives In Toronto
Canada Home Buyers' Plan (HBP)
First-time homebuyers can borrow up to $35,000 from their RRSP on a tax-free basis, provided they are buying the property to live in no later than a year after purchase. The funds must be returned to their RRSP within a 15-year time frame.  Learn more
CMHC First Time Home Buyer Incentive (FTHBI)
The Canadian government allows first-time homebuyers to participate in a shared equity program. Under this program, the government can be a shared owner of your home with a 5% or 10% stake for newly constructed homes and a 5% stake for resale homes. 
In Toronto, the qualifying income cap is $150,000 per annum, and you cannot borrow more than 4.5 times your annual qualifying income, or $675,000 in total, including the shared-equity incentive portion. As a result, only properties worth less than $800,000 are eligible for the program. Learn more
Toronto & Ontario Land Transfer Tax Rebates (LTTR)
As a first-time homeowner, you may qualify for a City of Toronto land transfer tax rebate of up to $4,475 if you occupy your new residence within nine months of purchase. Learn more
As long as you live in your new home within nine months of purchasing it, first-time home buyers in Ontario can receive up to $4,000 in land transfer tax rebate from the province. Learn more.
Home Buyers Tax Credit (HBTC)
When eligible, homebuyers can receive a maximum of $1,500 in tax credits by claiming 15% of expenses up to $10,000 for home purchases. The condition is that the homebuyer has owned no residence in the last 4 years. Learn more
First Home Savings Account (FHSA)
Individuals purchasing a home for the first time may generate tax-deductible contributions of up to $8,000 yearly into a new savings account. Withdrawals from this account made to purchase a home will also be exempt from tax, similar to the TFSA account. 
Contributions are tax-deductible. Funds utilized after 15 years could be combined with the RRSP account. Learn more.
Multi-Generational Home Renovation Tax Credit (MGHRTC)
 Anyone who spent up to $50,000 constructing a secondary suite for a multi-generational living can claim 15% of your eligible renovation and construction expenses as tax credits. This can go up to a maximum of $7,500. Learn more.
Frequently Asked Questions
Welcome to our Frequently-Asked Questions (FAQ) section, where we answer the most popular questions designed and crafted by our in-house mortgage experts to help you make informed mortgage financing decisions.

How much do you need to buy a home in Toronto?
Toronto house prices range by neighbourhood but generally average above $1 million. You'll need to save 20% of the purchase price for your downpayment and budget another 5% for your closing costs. Based on today's interest rates, most applicants will qualify for a mortgage about 4 times their income.  
Conversely, you could qualify for a condo with a downpayment below 20% as the prices range below $1 million. The minimum income or minimum salary needed to qualify in Toronto will be a quarter of the mortgage amount. 

How much would a typical home cost?
Typical home costs vary by region and city.  Today the average home costs around $680,000 across Canada, but that number can fall below $200,000 in parts of Quebec or be well above $800,000 in parts of Ontario and BC.

What's next for the average Canadian mortgage?
Rates should likely reduce over the next few years, making it easier for Canadians to qualify for their mortgages.  As the supply is not being increased, qualifying will likely get more difficult for the average person – especially if the federal mortgage regulator decides to increase mortgage qualifying restrictions further.
Around 30% of mortgage holders currently hitting their trigger rates in their fixed payment variable mortgage are likely to experience payment shock as their mortgages come up for renewal.
Final Thoughts
Owning a home in Toronto can be expensive and challenging, particularly for first-time homebuyers. The city's housing cost is far beyond what the average household income can afford, so it requires careful planning and budgeting to make it work. 
Several incentives are available for first-time homebuyers in Toronto to assist with the process. Over the next couple of years, a reduction in mortgage rates should provide further relief when buying a house or condo. If you are ready for homeownership, seek advice from nesto's commission-free mortgage experts, who will help guide you through this difficult but rewarding process.
---
Ready to get started?
In just a few clicks, you can see our current rates. Then apply for your mortgage online in minutes!
Lock in your mortgage rate for 150 days
Lock in your rate today