How to Buy a Foreclosed Home in Canada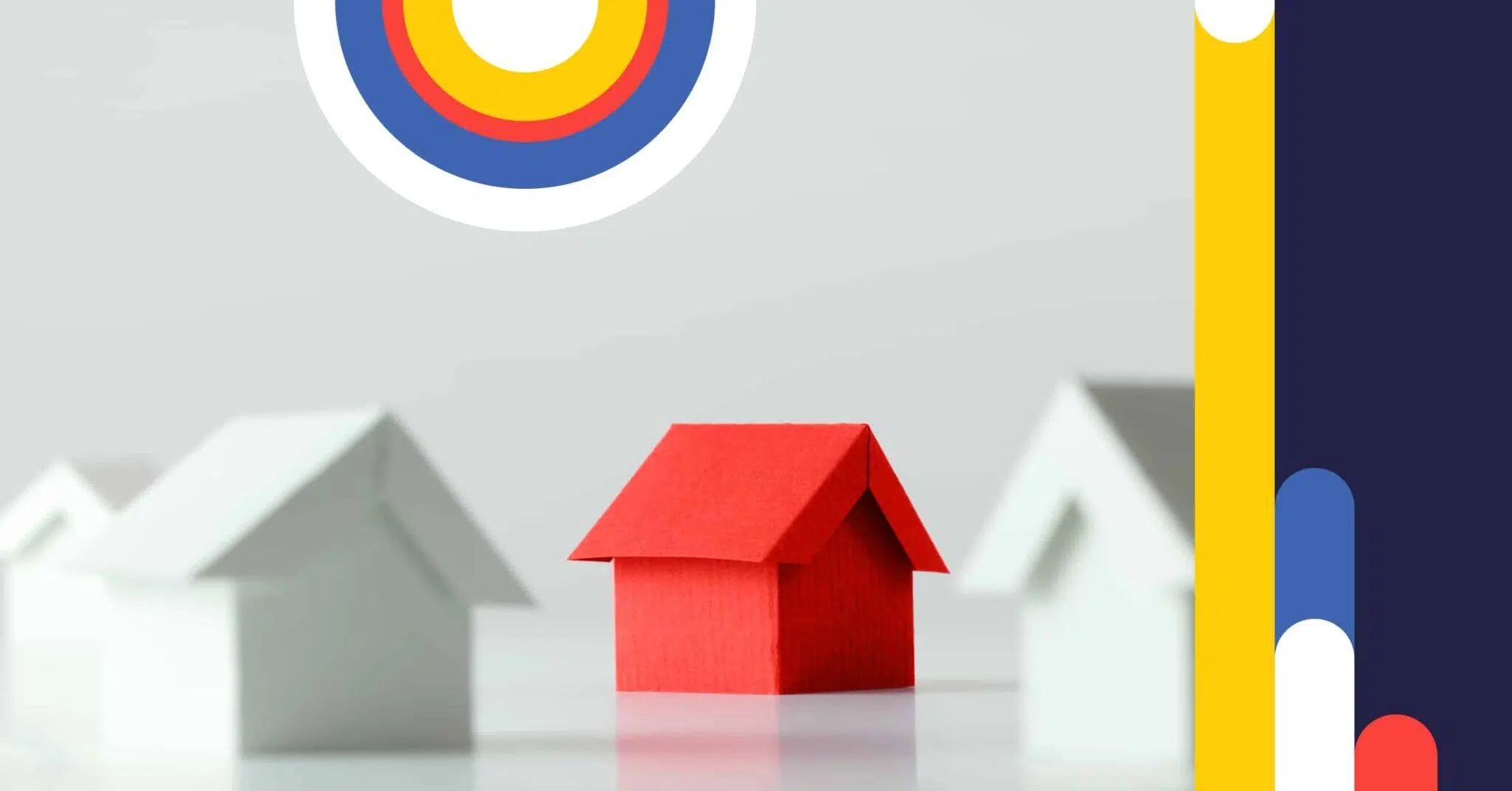 Homeowners, however hard they try, are sometimes unable to meet up with their mortgage demands. This occurrence is especially rampant in the prominent urban regions, and as a result, they see their homes foreclosed. 
A foreclosure could also be a result of other reasons like bad living conditions or criminal activity. However, irrespective of the situation that led to eviction, lenders who still have a lien on the property would do what they can to recoup at least a portion of their investment. 
This could result in foreclosed homes being listed for sale again.
---
Key Takeaways
Homes are foreclosed on when the homeowner defaults on their mortgage agreement repeatedly, and then such homes are put up for sale by the lender
A judicial sale or a power of sale may be used for foreclosure depending on the province where the home is located 
Foreclosure homes are generally cheaper but may become costly when multiple offers are made and a bidding war begins 
Are you a first-time buyer?
Foreclosures in Canada: Sale Process
Now, foreclosed homes in Canada may not be all that common. This is because lenders only regard foreclosure as a last resort, and would typically try to negotiate with homeowners to help them retain their homes. 
On a general note, four missed loan repayments usually signal the impending revoke of the home's title. Now, of course, provinces and lenders may have different regulation regarding this. 
Once the foreclosure period begins, this does not imply that all hope is lost. The homeowners can come forward to prove loan repayment ability because lenders may still be open to negotiation. 
If the lender, on the other hand, evaluates the request and determines that they are still incapable of meeting up to their mortgage commitments, they would put up the repossessed houses for sale. 
Immediately repossession is final, borrowers are given 30-35 days to move out of the property. The property is then sold in one of two ways:
Judicial Sale
A judicial sale sees the lender having to involve the court. A petition is submitted to the judicial court to receive permission to embark on the property sale. This process can translate to being cost-intensive and time-consuming, with legal fees required for the court case that results. 
The foreclosure process may be kickstarted by the lender following the first missed repayment. Subsequently, the borrower would be served with a Statement of Claim for Debt and Possession, and this already signals legal proceedings. They are allowed 20 days to file a response "Statement of Defense." 
In the event that the borrower neglects to respond or loses the case, the court may grant the lender needed permission to carry out the home sale. It is not uncommon to find bank sale properties Nova Scotia or bank owned homes for sale bc because sales like this are common to the following provinces:
Quebec
British Columbia
Alberta
Nova Scotia
Saskatchewan
Power of Sale
A power of sale allows the lender to skip judicial court proceedings and still get the rights to put up the property for sale. The power of sale clause may more often than not be included in the mortgage contract that the homebuyer gets. 
After four mortgage payments, as a general rule, the lender reserves the right to repossess the property. However, borrowers are granted a redemption period of up to 35 days to clear outstanding debts including the mortgage payments, late penalties, tax arrears, and some other charges. 
Failure to meet up with these commitments sees the borrower receive an eviction notice with a 30-day duration. The lender can then opt to either sell the property via auction or through a traditional home sale. It is not uncommon to find bank owned homes for sale ontario or foreclosure real estate pei because sales like this are common to the following provinces:
Ontario
Newfoundland
Prince Edward Island 
New Brunswick 
Are you a first-time buyer?
Why Foreclosed Homes are Cheaper
Most bank repossessed houses for sale usually come in cheaper or at a marked-down price. It is a pretty common occurrence to find their price tags some notches below comparable houses in the same region. Usually, the discount applied to property may differ based on region. Potential buyers typically take advantage of properties like this which may also come with other perks to save money such as:
Lower interest rates 
Reduced down payments 
Removal of appraisal fees or some closing costs 
Now, while these repossessed homes may not be extraordinary, what makes them a huge deal is the fact that the owners would be looking to dispose of them as fast as they can. 
Most bank foreclosed properties ontario have to be sold off rapidly because delay can lead to loss of possession. In other words, sellers are negotiating from a weaker position which buyers can take advantage of to get a good deal. 
If the foreclosed houses have already been seized, buyers are in an even better negotiation position. This is because banks do not want to become landlords and most sheriff's offices do not have the personnel required to keep an eye on the foreclosed properties. 
In addition, financial institutions have to deal with investors and auditors, and as a result, they would want to rid themselves of foreclosure houses. They would typically attempt to recover as much of the initial loan sum as possible, however, this is not particularly feasible. Buyers can then negotiate, say, foreclosures Toronto or foreclosure Montreal from a place of strength.
Home buying sans the stress.
Start your mortgage application today
Risks of Buying Foreclosed Homes
There are certain risks associated with buying foreclosed homes. It does not matter whether they are bank repossessed houses for sale fredericton or even bank repossessed houses for sale moncton. 
These risks are general and should very well be taken into your decision-making process when searching for foreclosures near me:
As-Is Property Problems
As-is implies that the property comes with no warranty or guarantee and it is common to foreclosed properties for sale. You have no certainty that appliances work, neither would you be able to determine features like structural integrity, amongst others. This is why power of sale properties should absolutely be inspected. 
Purchasing foreclosed houses for sale comes with no guarantee or access to a compliant Real Property Report (RPR). The one on file could be provided, however, there are assurances that it would be an updated one. 
This is especially true if the bank repo houses for sale have seen modifications made since the last survey.
Additional Costs & Fees (Land Transfer Tax)
Land transfer tax is one of the expenses that you would incur during the process. If you are looking to explore foreclosed homes ontario or foreclosures ontario, for homes under $200,000, you pay 1%, for homes between $200,000 – $2,000,000, you pay 2%, while homes in excess of $2,000,000 see a 3% payment.  
High Competition
Discounted items see a lot of people vying for them, and foreclosed homes are not any different. Demand for these foreclosure homes toronto typically soar and draw interest from potential residents as well as professional house flippers and investors.  
Since most foreclosed homes are priced well below the average competitive price initially, it is safe to say that buying a foreclosed home takes a turn once word gets out. Multiple offers would stream in, and a bidding war may begin. This would result in what was once a steal suddenly becoming highly-priced. 
It could be a smart call to submit bids for various bank foreclosures ontario simultaneously. This is because your offer on some properties may likely be trumped by others or even the temptation of an all-cash offer. Irrespective of whether this happens, be sure to periodically review the bank's inventory in the event that bank owned homes for sale toronto reappear. 
Prepare For The Application Process
The application process for purchasing bank repossessed houses for sale Nova Scotia is not exactly different from a regular home buying process. Here are the major steps involved to boost your chances of successfully buying td bank foreclosures Canada: 
Create a Budget
The costs involved in purchasing bank repo houses in regina or any foreclosure for that matter could be quite substantial. In addition, a foreclosed property may require some repairs and renovations which you would be covering. 
If you cannot cover these extra costs, in addition to the base payment for the home, then maybe you could opt for a different property that would suit you better. 
Some of the expenses you may incur on rbc bank foreclosure listings include:
Inspection/ appraisal 
Payment to switch utilities on (electricity, water, gas, heating)
Property cleaning and general maintenance 
Switching out the locks
Appliance and furniture purchases 
Property and land transfer taxes 
Payments for titles or permits required for modifications
Repair of other damages 
Prepare Financials & Documents Required
Using a real estate company or buying rbc foreclosures ontario both necessitate an approval process, as you would find with a regular mortgage. To up your chances of a smoother transaction, you can start by working towards getting approved: 
Review and find ways to improve your credit score 
Come up with a significant down payment 
Look for ways to increase income
Pay off debt
Keep your finances in order 
These are some steps that can up the ante for you to successfully buy bank repo houses for sale sudbury ontario. 
Hire a Realtor
Buying a regular home is a somewhat extensive process. This process becomes even more extensive when you are opting for foreclosure homes bc or quebec foreclosure. Professional help from a REALTOR® goes a long way to make the process a lot easier. You also get an expert opinion on various areas that could be confusing during the transaction. In addition, if you are wondering how to find foreclosure listings in Canada, a REALTOR® can guide you through the process. 
Final Thoughts
Buying a foreclosure home in Canada follows quite a process, however, it isn't an extremely difficult one. Once you have decided to settle for a foreclosed home and embraced the risks associated, you can go on to work on your application. If you get stuck at any point, you can easily engage the services of a REALTOR® to get you out of the jam and ensure a successful purchase. 
Ready to get started?
In just a few clicks, you can see our current rates. Then apply for your mortgage online in minutes!
Today's Best Mortgage Rates as of September 22, 2023