Canadian Cities with Declining Home Prices in 2023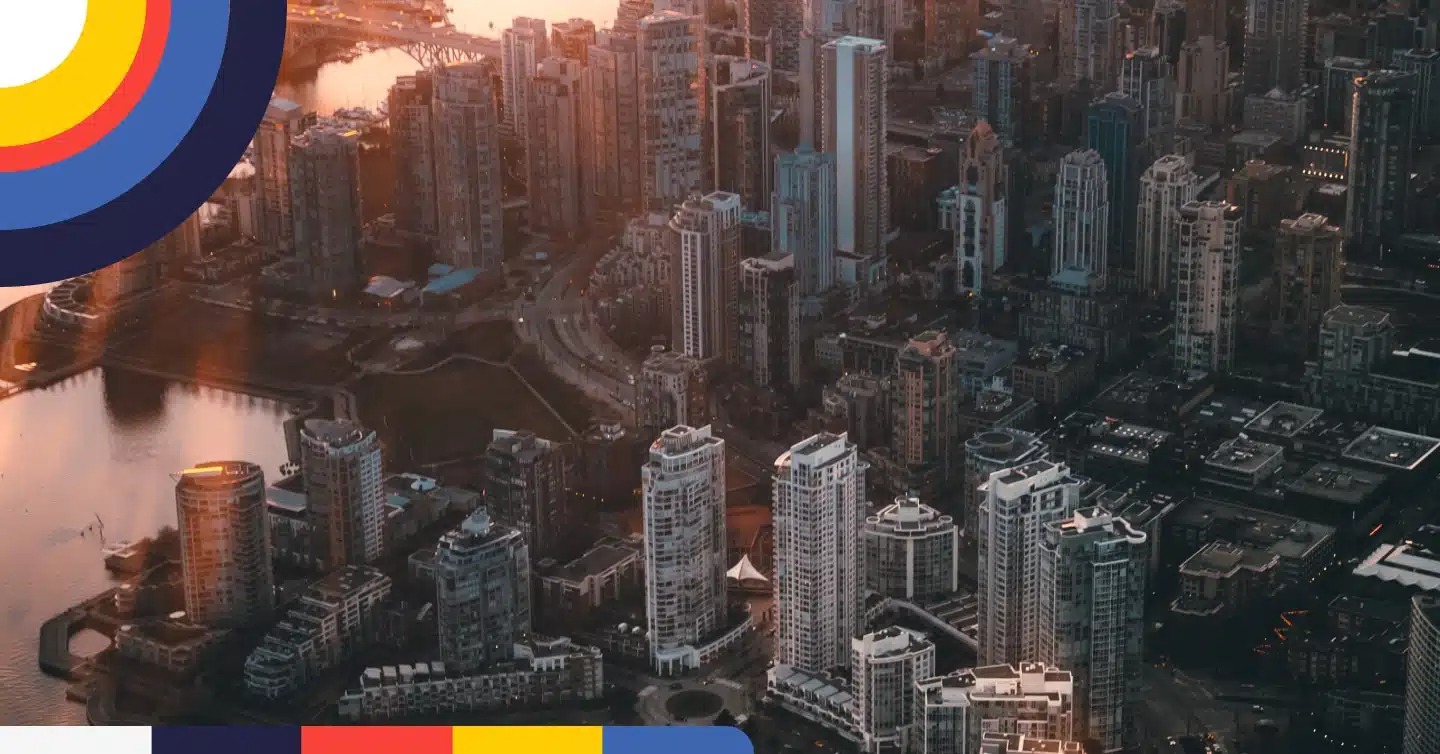 Wondering where house prices are going down? If the housing market will crash in 2023 in Canada? You're not alone. These are questions on nearly everyone's minds as of late. That is with little wonder – 2022 turned out to be one of the most turbulent times for the real estate market recently. First, it experienced unprecedented highs and then unprecedented lows.
While things were stormy for a bit, there's good news on the horizon: prices of houses in Canada are on the decline, bottoming out shortly. This means it's never been a more opportune time for first-time home buyers to learn which Canadian cities have the biggest declines to get you the best mortgage deal for your money. Today's post will feed you that information on a digital silver spoon and have some expert reports cited to further your knowledge base. 
---
Key Highlights
Across the board, the sentiment for 2023 is clear: house prices will continue to decline.
While 2022 was an interest rate rollercoaster ride, 2023 should be a float down the river; some turbulence, but overall a straight line. 
The Canadian cities with the most significant price drops are seen in British Columbia, Ontario, and New Brunswick. 
---
Are you a first-time buyer?
Canadian Cities with Declining Home Prices in 2023
It was the best of times; it was the worst of times…It was, well, somewhere in between. If we were to zoom out and look back at where the market is going in 2023, this is an accurate description. 
Across the board, there's evidence that the prices of houses will bottom out at the beginning of this year. 
In this report, RBC's assistant chief economist, Robert Hogue, noted, "The low point for affordability is likely close at hand. Widespread price declines—especially in Ontario and BC—should help lower ownership costs once interest rates stabilize. We expect benchmark prices to fall 14% nationwide from the peak by next spring." 
This comes in tandem with Royal LePage's CEO's less-optimistic commentary to Global News: "Typically what we see at this point in the market correction is demand falls, and with that, people who want to sell their homes need to sell them at a discount — prices drop." This shows that the cost of houses in Canada won't be going down solely from a myriad of macroeconomic factors (inflation, interest rates, etc.) but rather from one thing in particular: necessity. 
Nonetheless, whether spun positively or not, house prices will fall in 2023. To stay prepared, here are the top 5 Canadian cities that will have declining home prices:
1- Barrie, ON
Barrie, Ontario, is the top city in Canada at the time of writing, with the most significant decline in house prices. As noted in the table below, prices have fallen from a March 2022 peak of almost $1,000,000 to just below $750,000. Think that's big? Forecasts are calling for an annual drop of 15.0% in 2023.
Source: Zolo.ca
2- Greater Toronto, ON
Oh, Toronto, how the mighty have fallen. Once the epicenter of extreme pricing (hi, 2022), this is one city that is thankfully beginning to balance out. The average sold price, shown in the graph below, was above $1.3 million dollars in spring 2022. (this was in line with our recent nesto monthly report showing  an 11.0% drop in average prices in ON over the past 6 months. Check that out here.) 
Fast forward to the new year, and we're at just under $1,000,000. What may seem minor now, is set to continue on. It's predicted prices will go down 11.8% in the next year.
Source: zolo.ca
3 & 4) Nanaimo and Kelowna, BC, and Vancouver, BC
If you haven't seen it yet, British Columbia is making headlines for its cooling-off period. This is great news for those looking to buy in 2023 within the region. Prices are reportedly going to fall 10% by the end of 2023. Hello, buyer's market!
The graph above shows that the rollercoaster ride prices in Vancouver went on in the last 12 months. More price reductions will offer a reprieve for buyers from a high of around $1.6 million to a bit under $1.4 million in February 2023. 
5) Moncton, New Brunswick
Moncton is the last of the 5 Canadian cities with declining home price expectations in 2023. This city in New Brunswick takes the lead within the province for its projected house prices falling by 5%. Following this, price reductions in Fredericton and St. John's are expected to be 3.5% and 3.0%, respectively.
Find a better rate, and we'll match it, beat it, or give you $500*.
*Conditions Apply
With nesto, it's stress-free
Reports Vary: What Banks & Analysts are Predicting for 2023
We served you hors d'oeuvres earlier to precede this section, where we will show you, in a quick, summarized way, the various predictions banks and analysts have for 2023. The critical  thing to note throughout is that, while  everyone has their perspective on how the market will be, one thing remains true across the board: prices will drop. 
Desjardins Forecasts a 25% Decline in Home Prices in 2023
According to a recent report by Desjardins, the Canadian housing market is expected to experience a sharp correction in 2023. Home prices are predicted to drop by 20% in Quebec and 25% in Ontario compared to their pre-pandemic levels. The correction is likely due to rising interest rates and other economic factors such as supply shortages and high material costs.
Overall, Desjardins' updated forecast suggests that the Canadian housing market will continue to experience declines in 2023 before making a comeback in 2024.
TD Economics Forecasts Canada's Housing Market Won't Rebound until 2024
While Desjardins accounted for a more lacklustre market, TD Economics Forecast wasn't so far off itself. The financial institution stated that the Canadian housing market wouldn't rebound until 2024. 
What called for this view? A few things. First, they cite that through 2023, it's likely that Canadian average house prices will retrace any gains from the pandemic, and sellers will more than likely incur losses if forced to sell. They also believe that 1 or 2 more Bank of Canada rate increases on the prime rate will further pressure the market and where it stands. 
CREA forecasts a 6% Decline in Home Prices in 2023
This is a far less bitter view for sellers but likely a gloomier one for buyers out there; CREA estimates in 2023, house prices won't fall all that much. Well, comparatively to the 2 reports above. This group believes there will be a mere 5.9% drop in home prices, and the market will remain where it was going into 2023. 
Re/Max Canada Predicts a "Return to Balance" in 2023
The last report, and one of the more optimistic of the bunch, is Re/Max's! Re/Max Canada released its 2023 Housing Report, forecasting an aggregate decline of merely 3.3% for the Canadian housing market this year. The company was cautiously optimistic, with Re/Max Executive VP, Eliot Ash, expressing confidence, "We expect that market activity will return to a more-regular pace as economic conditions stabilize toward the second half of 2023."
Canadian Regional Housing Forecasts
Overall, reports suggest that the housing market in Canada will experience a decline in prices and sales. According to the Bank of Canada, home prices are expected to drop further this year after declining  13% since February 2022. But what does this mean for individual regions? Will it be a balanced market across the board?
Despite  these projections, it is important to note that regional variations may exist when it comes to these forecasts. For example, while some provinces may experience a decline in home prices, others could see an increase or remain relatively stable. It is also important to remember  that any changes in mortgage rates or other economic factors could affect these predictions.
 To get the most region-specific insights, consult our various market outlooks below: 
Final Thoughts
To wrap it up: 2023 Canadian Regional Housing Forecasts suggest a decline in home prices and sales this year with potential for recovery in 2024. It is essential to stay informed about local conditions and any changes in economic factors that  could influence these forecasts. Ready to lock in a low rate before you renew this spring? Chat with a mortgage expert today.
---
Ready to get started?
In just a few clicks, you can see our current rates. Then apply for your mortgage online in minutes!
Today's Best Mortgage Rates as of September 29, 2023