Canadian Housing Market Outlook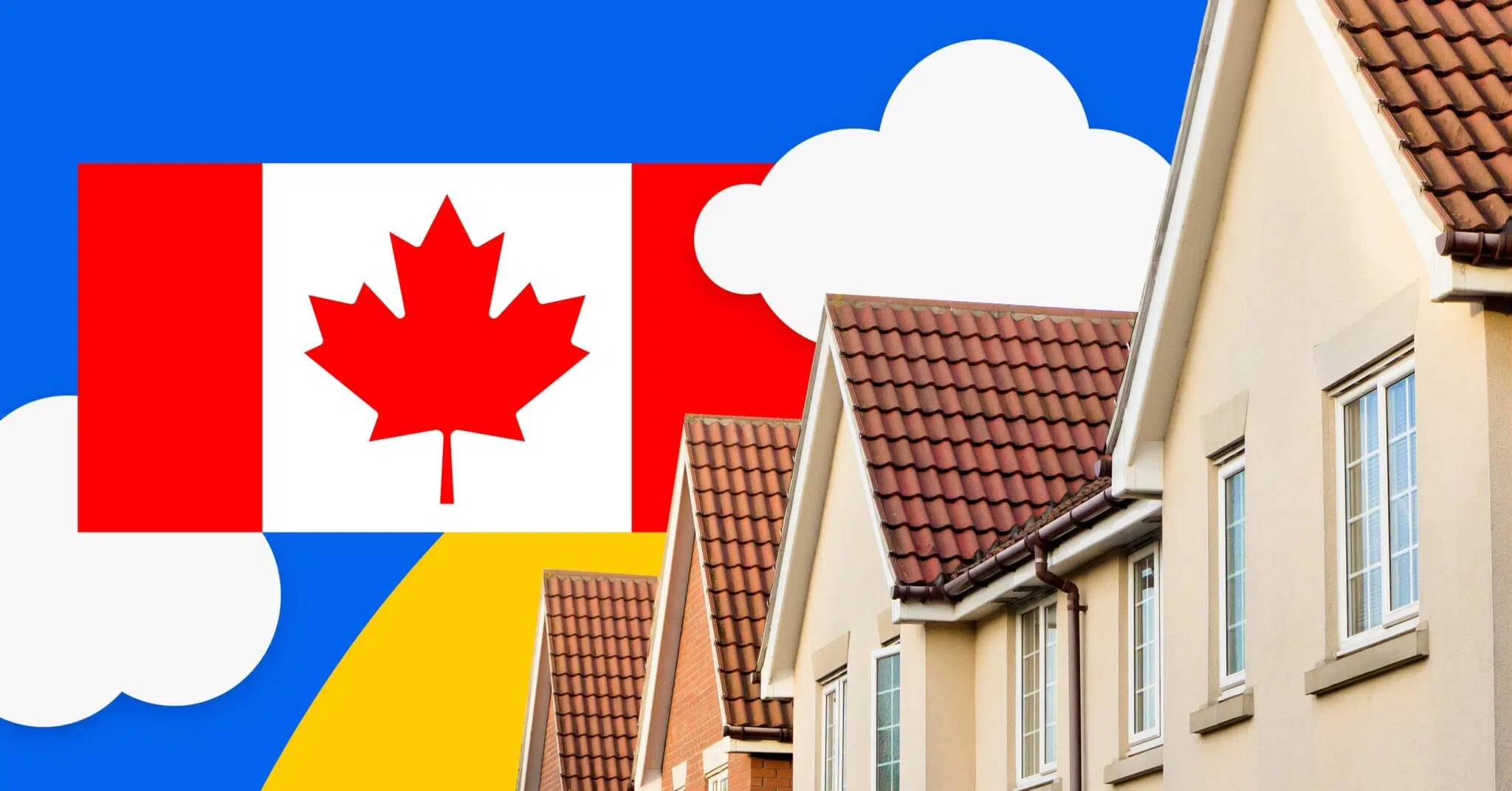 For almost 18 months, the COVID-19 pandemic has held the world hostage and the toll has been heavy. For many industries, survival remains to be seen. The Canadian housing market, however, appears to be the exception. As unpredictable and extreme as the virus itself, housing activity across the country has remained resilient, showing relentless growth in the face of one of the worst global economic crises in history.
Record-low interest rates, pent-up demand and scarce inventory are expected to continue for 2021, while shifting homebuying behaviours, spurred by new decisions about how and where we work and live, are transforming the Canadian housing landscape as we know it. Here's how the virus is impacting Canada's residential real estate market.
---
Key Takeaways
Record-low interest rates, pent-up demand and scarce inventory are expected to continue in real estate for 2021
Canadians are looking for larger homes to accommodate their new lifestyle, including additional square footage for a home office, remote learning and stay-at-home activities
National average home price forecast to rise by 16.5% on annual basis to just over $665,000 in 2021
---
The impacts of COVID-19 on the Canadian housing market
The appeal of suburban living is booming and replacing the once coveted big city way of life. Spending more time at home than ever before, Canadians are looking for larger homes to accommodate their new lifestyle, including additional square footage for a home office, remote learning and stay-at-home activities. The pandemic has also altered our mindset and renewed back-to-basics values. The importance of living healthier and more peacefully has driven the real estate demand into smaller, out-of-town markets and is expected to continue to drive market activity in 2021. 
Immigration – a major source of housing demand and population growth – has taken a significant hit during the pandemic as borders remain closed tight. International travel will eventually resume, but the harmful impact of a declining population on Canadian housing markets is expected to be significant, particularly in immigrant-dense cities such as Toronto, Vancouver, Montreal and Calgary. High immigration is an important component of driving the country's economic growth and will be a key factor in our recovery. But, with no set plan for when or how borders will open, its influence on any long-term growth remains unclear. 
Despite soaring prices, many consumers are still finding homeownership affordable, particularly as lockdown restrictions have compelled us to alter how we spend and consume. Reprioritizing what's essential, seeking more affordable options, and benefiting from forced savings due to restaurant and shop closures and suspended travel, the average household budget is in relatively good shape. Record-low interest rates and government income relief programs have also contributed to increased consumer buying power, making it more manageable for many people to carry a mortgage. 
The outlook for Canada's condo market is a bit uncertain. Listings have increased in condo-rich areas such as Toronto, Montreal and Vancouver as buyers, including first-timers, are looking for larger homes away from downtown. The absence of other typical end users, such as new Canadians and foreign students who are unable to enter the country, is also affecting price, volume and demand. Owners who previously bought condos to serve as short-term rentals may now look to offload their properties as demand decreases. For now, it seems that a revival remains in the hands of investors as well as a willingness by condo corporations to invest in new amenities and updated features to accommodate today's at-home lifestyle and attract prospective buyers. 
In early 2020, to help ease the economic fallout, the Bank of Canada dropped its overnight lending rate to the record low 0.25% where it has remained since. This low cost of borrowing has allowed many would-be borrowers to enter the housing market despite excessive bidding wars and sky-high prices. While economic activity has proven more resilient than expected, and vaccination rollout has been accelerating, there are still too many unknowns to justify any significant change to rates in the near future. ✋
Important: In 2021, 702,000 properties are expected to trade hands (through MLS) compared with just over 551,000 last year.
Red hot rates impacting your housing market experience?
With nesto, you can get a low rate with a 150 day hold.
Will home prices increase in 2021? 
The growth of Canada's robust housing market has been keeping an even pace with the progress of the pandemic. Since the onset, home prices have escalated to record highs and, according to the Canadian Real Estate Association, the national average home price is forecast to rise by 16.5% on an annual basis to just over $665,000 in 2021. This is supported by a poll of property analysts conducted in May by international news agency Reuters, which reveals that Canadian house prices will rise sharply in 2021 driven by investor activity and solid demand from first-time homebuyers.
Overall, record-breaking prices are expected to continue as the economy begins to recover and interest rates remain low. This outlook is anticipated in large municipalities as well as in smaller, traditionally more affordable markets as suburban and rural lifestyles gain in popularity. 
COVID-19 has brought about a seismic shift to our economy and the country's housing market, leaving many wondering whether the profound changes are here to stay. Best guesses, opinions, forecasts and predictions may tell us one thing, but only the passing of time and a pervasive pandemic really know for sure.✋
Important: Although economic recovery in major markets remains varied and uncertain, economists feel that real estate will remain strong and stable throughout the best part of the year, before starting to lag towards 2022.
Average sale price by major city
Growth will remain steady in nearly every market across Canada in 2021, albeit at a more modest pace than in 2020. Prices in suburban and rural areas have seen, and will continue to see, the biggest change, reflecting the shift towards a desire for larger, single-detached homes.
 
Average Residential Sale Price
Y/Y % 
CITY
2020
2021 (estimated)
Estimated
Vancouver, BC 
$1,270,000
$1,320,800
4
Victoria, BC
$778,854
$817,796
4.9
Edmonton, AB 
$364,820
$372,116
1.9
Calgary, AB 
$458,742
$472,502
2.9
Saskatoon, SK 
$346,239
$363,551
5
Regina, SK 
$307,900
$303,282
-1.5
Winnipeg, MB 
$283,472
$291,976
2.9
Windsor, ON 
$406,861
$478,062
17.5
London, ON
$479,488
$489,077
1.9
Hamilton-Burlington, ON 
$651,418
$697,017
6.9
Kitchener-Waterloo, ON
$630,820
$674,977
6.9
Oakville, ON
$1,169,468
$1,227,941
4.9
Durham Region, ON
$696,351
$717,241
2.9
Mississauga, ON 
$880,374
$915,588
3.9
Brampton, ON
$835,088
$876,830
4.9
Toronto, ON
$918,883
$974,015
5.9
Kingston, ON 
$464,083
$510,491
9.9
Ottawa, ON 
$524,956
$561,702
6.9
Barrie, ON 
$547,621
$569,525
3.9
Sudbury, ON
$311,940
$327,537
5
North Bay, ON 
$291,000
$305,550
5
Thunder Bay, ON
$248,462
$273,308
9.9
Montreal, QC
$470,713
$550,000
16.8
Quebec City, QC
$293,676
$309,500
5.3
Saint John, NB
$202,195
$212,304
4.9
Moncton, NB 
$214,736
$246,946
14.9
Fredericton, NB 
$189,750
$196,391
3.4
Halifax, NS
$370,271
$399,892
7.9
Charlottetown, PEI
$319,000
$331,760
4
St. John's, NL 
$292,336
$285,027
-2.5
---
Ready to get started?
In just a few clicks you can see our current rates. Then apply for your mortgage online in minutes!
Lock in your mortgage rate for 150 days
Lock in your rate today