Best Places to Invest in Real Estate in 2023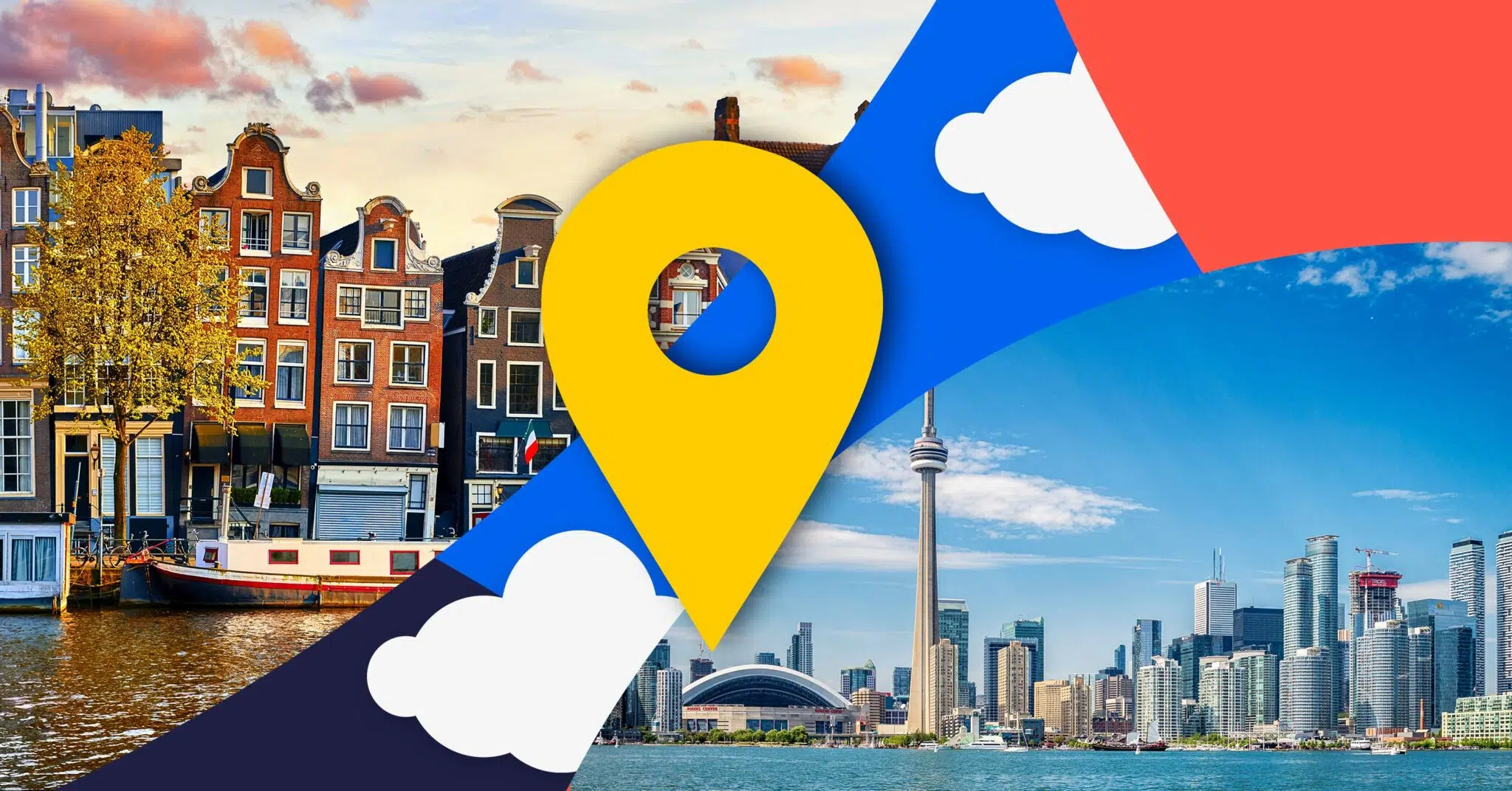 Are you looking to invest in real estate this year? Before starting your search for the perfect property – why not start with the ideal area first. Canada is an increasingly popular destination amongst savvy investors and there's a good reason why. With its steadily increasing population, excellent quality of life parameters as well as great rental yields on offer; it makes sense to look around for a city or two that have demonstrated potential worth investing in. If you're interested in getting started, here are our picks for the best cities to invest in real estate Canada in 2023!
---
Key Takeaways
Housing investments remain strong, despite cooling market
If you're looking to buy an investment property, now is a good time to do so, while home prices are still low.
Rental demand and proximity to larger cities are good indicators when thinking about investing in real estate.
---
Are you a first-time buyer?
Top 10 places to Invest in Real Estate
Here are the top 10 Canadian cities to invest in real estate in 2023.
Windsor, Ontario
This city is situated along the Detroit River and has an impressive selection of both residential and commercial properties available. The close proximity to Detroit also makes it ideal for cross-border business activities, ensuring that investments in the area remain strong. From downtown lofts to suburban development, there's something for everyone looking to invest in real estate and take advantage of this vibrant market. With so much potential available just a stone's throw away from one of Canada's largest cities, Windsor is an excellent location for buyers eager to grow their wealth through real estate investing.
Hamilton, Ontario
Hamilton has experienced significant growth over the past few years due to its proximity to Toronto, increased demand for real estate in the city, and strong economic fundamentals. As an investor, you can benefit from these trends by purchasing quality real estate that has potential for above-average returns on investment. 
Montreal, Quebec
Montreal real estate is an attractive investment opportunity for many. The lively cultural scene, the warm summers and cold winters, and the diversity of people make it a vibrant city with something for everyone. For real estate investors, low real estate prices compared to other major Canadian cities makes investing in Montreal real estate much more attainable. Easy access to transportation hubs and international connections, combined with an established real-estate market, provide a stable and secure environment to invest in real estate.
Halifax, Nova Scotia
With real estate prices continuing to remain relatively stable and steady, those who invest in real estate here are likely to experience real returns on their money. The city also offers a variety of amenities and attractions, making it an attractive destination for tenants. Additionally, rental demand is high, especially among young professionals and students, resulting in plenty of reliable income for real estate investors. From booming business opportunities to lush green landscapes, Halifax has something to offer everyone – and real estate investors can reap the benefits by investing in this vibrant coastal city.
Calgary, Alberta
Investing in real estate in Calgary is a smart decision for many reasons. It's an incredibly competitive market and you'll have access to a wide range of properties; this means you can choose the most cost effective and profitable option that meets your needs. Furthermore, real estate investments produce real, tangible returns, so if done correctly, you can benefit from long-term financial rewards. The low real estate costs also mean it's easier to diversify your investment portfolio by buying multiple real estate investments at once. Another plus is the area itself which is beautiful with various recreational and outdoor activities nearby, making it attractive to potential buyers or tenants and thus increasing the value of your real estate investment over time. All things considered, investing in real estate in Calgary is a beneficial opportunity that should not be overlooked.
London, Ontario
This thriving city has seen real estate values skyrocket over the past decade, but its growth remains steady, with many homes and buildings still highly affordable compared to similar real estate markets throughout Canada. In addition to offering plenty of room for increased profits through real estate investments, London also offers investors many advantages like quick access to some of the city's main attractions like Western University, Victoria Park and Strathroy-Caradoc beaches. Furthermore, London is only a 2-hour drive away from Toronto—making it an ideal investment option for people wanting easy access to two distinct real estate markets.
Kelowna, British Columbia
Welcome to wine country! This picturesque city nestled against the Okanagan Lake is a destination spot for travelers and residents alike, with its booming economy and abundance of outdoor activities. With real estate prices far lower than neighbouring cities such as Vancouver and Calgary, it's easy to do some real estate investing that won't break the bank. Not only can real estate investing yield high returns in a relatively short period of time, but you'll always have a steady influx of vacation renters. From purchasing vacancies to adding onto existing structures or even utilizing rentable RV lots, real estate investing in Kelowna offers the potential for significant profits.
Moncton, New Brunswick
Real estate investing in Moncton, New Brunswick has always been a lucrative option for enterprising individuals looking to make an ROI. The real estate market in the province is still growing at a steady pace and as a result, property values have continued to lag slightly behind other locations in the area. This provides real estate investors with an opportunity to acquire high value real estate at discounted prices and enables them to capitalize on margin of profits that would otherwise be lost if they were investing elsewhere. 
Nanaimo, British Columbia
Investing in real estate in Nanaimo is a decision that cannot be taken lightly. With real estate values on the rise, now is a great time to get off the sidelines and into the market. There are numerous benefits to real estate investment in Nanaimo, from its gorgeous scenery and vibrant culture, to its tight-knit coastal community and strong economy. Property values have also been consistently rising for years and there are numerous real estate investment opportunities that can bring investors an excellent return on their investment. 
Trois-Rivières, Quebec
Located in the heart of Quebec, it's ideally positioned for growth due to its affordability, access to world class universities and educational institutions, as well as its proximity to major cities such as Montreal and Quebec City. With investors steadily entering the real estate market in Trois-Rivieres, there are more opportunities than ever before for real estate developers and investors alike. From brand new high rises and modern condos to historic homes with hardwood floors and classic designs, real estate in Trois-Rivieres has something for everyone and is a great way to capitalize on the market.
Picking the right property
When investing in Canadian real estate, there are virtually endless options. Single-family houses and condos are a safe bet when it comes to your money. Condos are increasingly popular among real estate investors in busy cities because they're more budget-friendly. But, regardless of where you plan to buy, be sure to research such factors as average prices, amenities, growth and rental prices, for starters. You always want to ensure a good rate of return on your investment should you decide to sell down the road.
Red hot rates impacting your housing market experience?
With nesto, you can get a low rate with a 150-day hold.
Final Thoughts – Real Estate Predictions for 2023
Despite rising interest rates, industry experts are still advising that it's the best time to buy a home, including investment properties. While rates are forecasted to rise at the start of 2023, property values have continued to fall. If you're looking for guidance on what to do next, contact nesto's commission-free mortgage experts and lock in your rates today. With decades of experience between them, our team can help you navigate these changing markets and find the best solution for your needs.
---
Ready to get started?
In just a few clicks, you can see our current rates. Then apply for your mortgage online in minutes!
Today's Best Mortgage Rates as of September 28, 2023