Best Places to Invest in Real Estate in 2022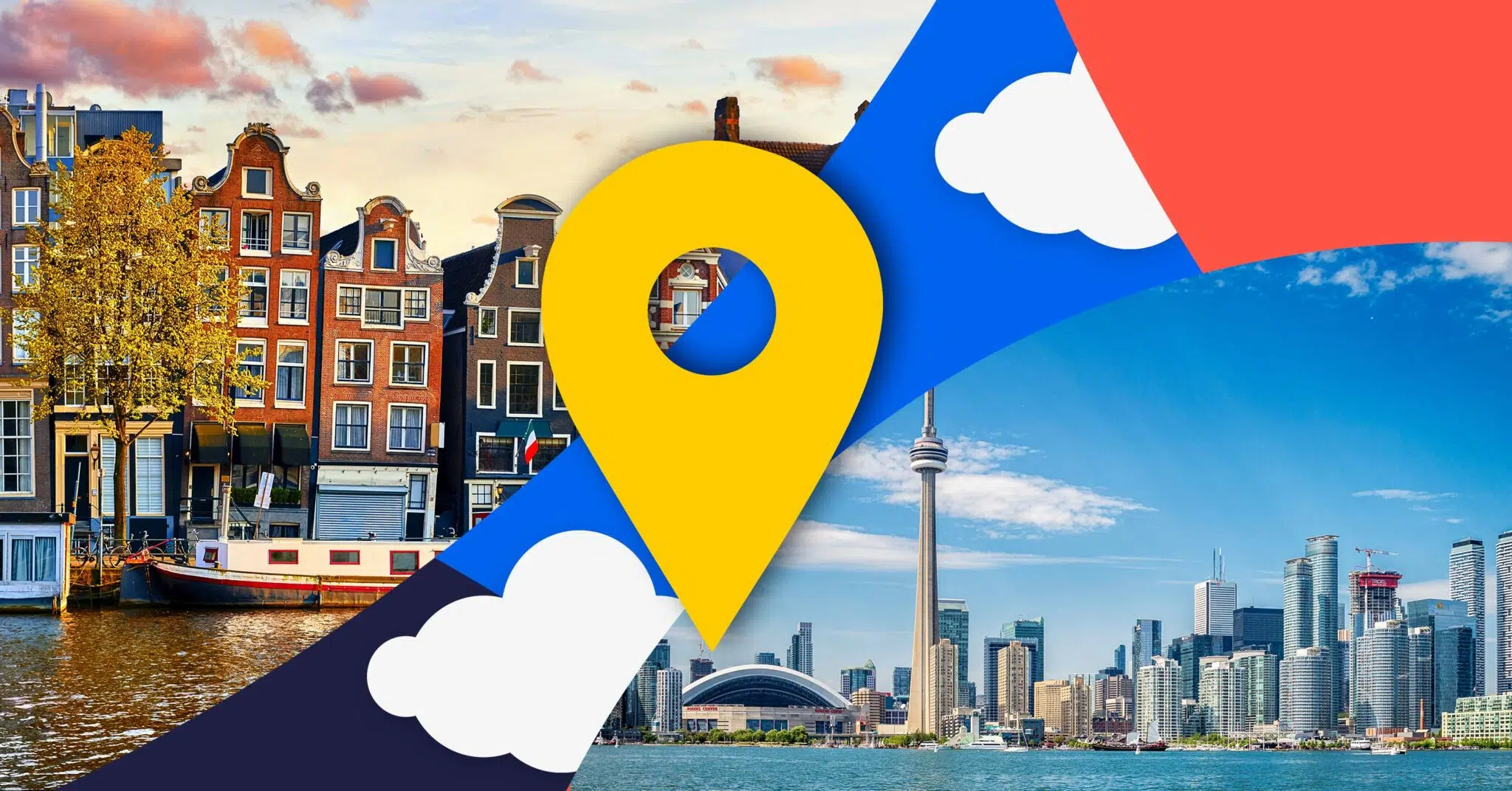 The Canadian real estate market continues to thrive following the onset of the COVID-19 pandemic as Canadians focus on working and learning from home. Foregoing the daily commute has been a game changer in terms of where people choose to live. Many people are considering real estate investment as an opportunity since housing investments remain strong – with several markets experiencing unprecedented growth in the midst of the pandemic. The following list will help you decide where to invest in real estate this year and beyond.
---
Key Takeaways
Foregoing the daily commute has been a game changer in terms of where Canadians choose to live
Many people are considering real estate investment as an opportunity since housing investments remain strong
The growth of Canada's robust housing market has been keeping an even pace with the progress of the pandemic 
---
Types of popular investment communities 
Outlier areas
Since Ontario has the largest population in Canada, it makes sense that it remains a popular real estate investment hub. And as house prices continue to rise in cities like Toronto, more people than ever before are choosing to live within the Greater Toronto Area (GTA) suburbs as opposed to the city itself because they're able to work from home.
Cottage country
Investing in a cottage country vacation property has proven to be a wise move, especially as fewer people are travelling abroad right now and, even when they're not, cottage rentals often book up moths in advance. And even if you have no plans to rent it out, cottages appreciate over time, making them a good long-term investment as well.
5 popular Ontario cities for investing in 2022
Bancroft. Known for its proximity to Algonquin Provincial Park and prime Ontario cottage country, Bancroft has long been a vacation destination for those looking to escape fast-paced city life. And, with the onslaught of the COVID-19 pandemic and the resulting increase in remote work, the town also offers attractive incentives for those looking to make it a permanent location.
Woodstock-Ingersoll. Pre-pandemic, when newcomers visited the "Friendly City" of Woodstock, it was mainly for sightseeing. This historic city is known for its picturesque downtown core full of original centuries-old architecture, cobbled sidewalks and gardens. These days, however, visitors come from across Ontario with homebuying intentions, snapping up local listings and leading the home value appreciation trend.
London-St Thomas. The City of London may be best-known as a college town, home to both the University of Western Ontario and Fanshawe College. And while it certainly boasts a vibrant downtown frequented by students for its bars, dining and entertainment options, home seekers love the region for its wide variety of neighbourhoods, access to nature and strong job market. London is also known for its comparatively inexpensive real estate, as detached houses can be had for a fraction of what they'd sell for in other major urban centres, while those already in the market have enjoyed steady value appreciation over recent years.
Tillsonburg. Tillsonburg is a great place to visit, and an even better place to call home. Combining the best elements of rural and urban living, Tillsonburg is a community where the pace is comfortable and the necessities of everyday life are always close at hand.
Huron-Perth. Located in the province's southwest region along the shores of Lake Huron, Huron-Perth is a vibrant community that blends urban amenities with rural charm. It has become an attractive destination for any household that's considering a change of scenery during these uncertain times.
Tip: Use a mortgage broker and real estate professional who are experts in real estate investment and can confidently guide you through the buying and mortgage processes.
5 popular cities outside Ontario for investing in 2022
Greater Moncton, New Brunswick. Located in southeastern NB, Moncton is one of the province's three major urban centres. The city is the largest and fastest-growing in NB, drawing an increasing number of out-of-province migrants and newcomers to Canada each year, as buyers and renters seek better affordability, more space and less density. Moncton is also Canada's only officially bilingual city, making it a prime location for call centres and schools, including the French-speaking Université de Moncton. Moncton's real estate market is hotter than it has ever been thanks to population growth, increased livability and an expanding economy.
Montreal CMA, Quebec. The Montreal CMA is a great balance between big city vibes and major urban spaces, friendly neighborhood parks and charming city parks. You'll find tons of green spaces everywhere – as well as the possibility of quality outdoor entertainment that comes in many forms. When compared to other major Canadian cities, Montreal is much more affordable than areas such as Toronto or Vancouver.
Winnipeg, Manitoba. A very dynamic real estate market has unfolded in 2022, with changes in prices not seen in years. Known as the "Polar Bear Capital" of the world – due to its large population of polar bears in the northern section of the Province – Manitoba offers many natural attractions such as beautiful lakes and various mountain ranges. In addition to the natural wonders, Winnipeg, offers a vast rural landscape along with the amenities of a major city. Affordable home prices makes Winnipeg a desirable destination for young professionals and families looking to buy their first home, who may have been priced out of other urban housing markets across the country.
Saskatoon, Saskatchewan. The upswing in the Saskatoon real estate market first began back in June 2020. Since then, the city has seen housing prices increase, time on the market drop, number of sales increase and setting records month after month. Surrounded by shimmering wheat fields, Saskatoon is known as the "Paris of the Prairies" for its eight bridges that span the South Saskatchewan River.
Vancouver, British Columbia. The city is home to jaw-dropping mountain views and renowned for its fresh seafood. In addition, Vancouver has an abundance of space dedicated to conservation, which helps nature lovers connect in the big city. Vancouver is one of the top places to invest in real estate in 2022 for its natural amenities and  fantastic transportation network. The Metro Vancouver area is home to 21 municipalities with an array of properties to invest in for people coming across the border once it opens back up.
Picking the right property
When investing in Canadian real estate, there are virtually endless options. Single-family houses and condos are a safe bet when it comes to your money. Condos are increasingly popular among real estate investors in busy cities because they're more budget-friendly. But, regardless of where you plan to buy, be sure to research such factors as average prices, amenities, growth and rental prices, for starters. You always want to ensure a good rate of return on your investment should you decide to sell down the road.
Red hot rates impacting your housing market experience?
With nesto, you can get a low rate with a 150 day hold.
Real estate predictions for 2022
Despite soaring prices, many consumers are finding homeownership still affordable particularly as lockdown restrictions have compelled us to alter how we spend and consume. Reprioritizing what's essential, seeking more affordable options and benefiting from forced savings due to restaurant and shop closures and suspended travel, the average household budget is in relatively good shape, which may make now an ideal time to buy another property. 
Record low interest rates and government income relief programs have also contributed to increased consumer buying power, making it more manageable for many people to carry a mortgage. 
In early 2020, to help ease the economic fallout, the Bank of Canada dropped its overnight lending rate to the record low 0.25% where it has remained since. This low cost of borrowing has allowed many would-be buyers to enter the housing market despite excessive bidding wars and sky-high prices. While economic activity has proven more resilient than expected, and vaccination rollout has been accelerating, there are still too many unknowns to justify any significant change to rates in the near future. 
The growth of Canada's robust housing market has been keeping an even pace with the progress of the pandemic. Since the onset, home prices have escalated to record highs and, according to the Canadian Real Estate Association, the national average home price is forecast to rise by 16.5% on an annual basis to just over $665,000 in 2022.
Overall, record-breaking prices are expected to continue as the economy begins to recover and interest rates remain low. This outlook is anticipated in large municipalities as well as in smaller, traditionally more affordable markets as suburban and rural lifestyles gain in popularity. 
In 2022, some 702,000 properties are expected to trade hands (through MLS) compared with just over 551,000 last year. And although economic recovery in major markets remains varied and uncertain, economists feel that real estate will remain strong and stable throughout the best part of the year, before starting to lag towards 2022.
COVID-19 has brought about a seismic shift to our economy and the country's housing market, leaving many wondering whether the profound changes are here to stay. Best guesses, opinions, forecasts and predictions may tell us one story, but only the passing of time and a pervasive pandemic really know for sure.
---
Ready to get started?
In just a few clicks you can see our current rates. Then apply for your mortgage online in minutes!
Lock in your mortgage rate for 150 days
Lock in your rate today