Toronto Housing Market Outlook (2022)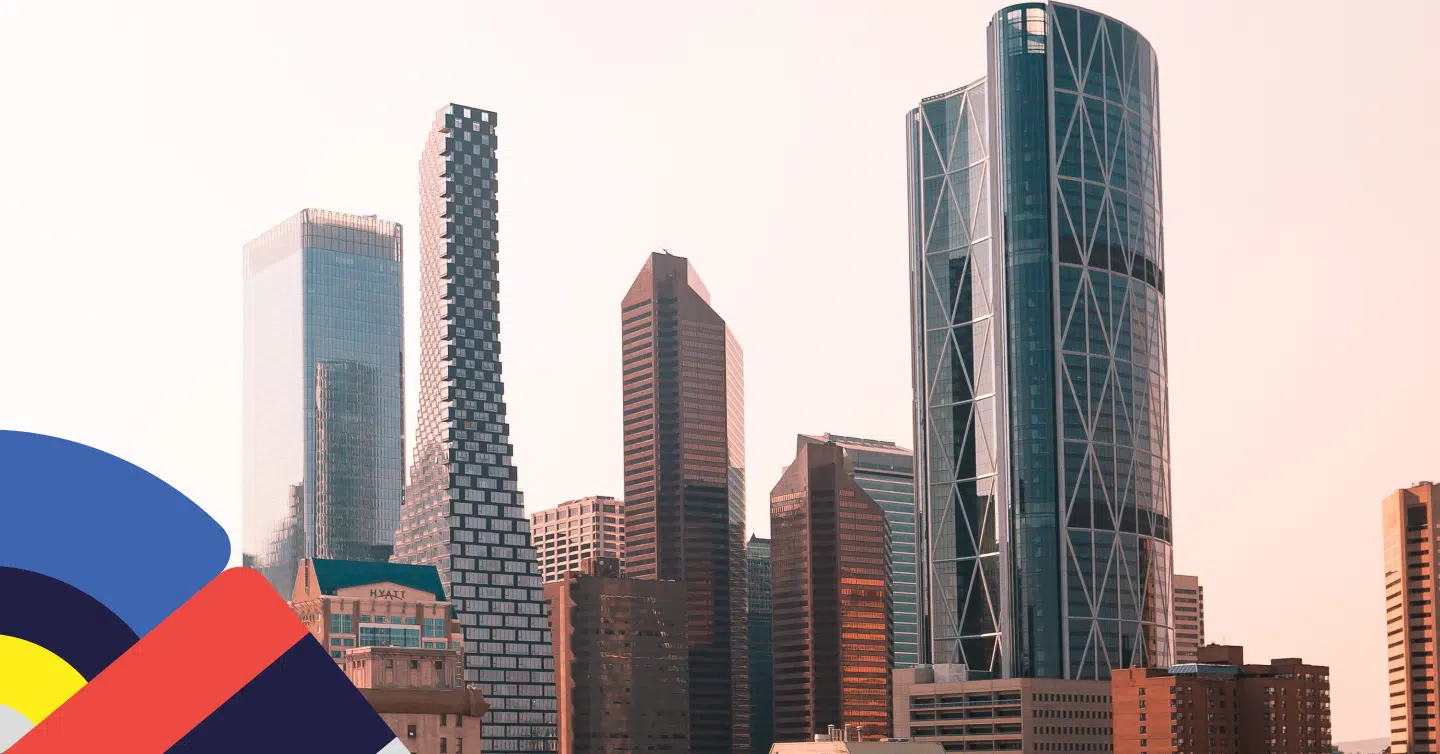 Key Takeaways
The average price of a home in Toronto was $1,089,428, as of October 2022.
The average price of a detached home in Toronto has dropped 11% in the last year, and now stands at $1,372,438.
Toronto's real estate market is beginning to cool down relative to the high growth rate set in the pandemic.
With rising interest rates and falling prices, now may be a good time to lock in to a mortgage rate and buy a home in Toronto.
Toronto Housing Market Outlook (2022)
As of October 2022, stats indicate that the average price of a home in Toronto is $1,089,428. Over the last month, there have been 3,847 new listings, and the median number of days a home is on the market is 21 days. 
Compared to a year ago, Toronto house prices have decreased by 2.6%. However, housing prices increased by 7.2% in the last three months. Less than previous periods, but still growth nonetheless. 
Additionally, Toronto's sales to new listings ratio (SNLR) stands at 98% as of October 2022 showing power is still in the seller's hands. (For context, a market is considered a seller's market when the SNLR is 70% or more, since a higher proportion of sales compared to listings is indicative of high demand relative to supply.)
Who's buying Toronto real estate?
Until recently, the primary demographics driving demand in Toronto's residential property market were move-up and over buyers, luxury home buyers, foreign investors, and out-of-province immigrants. With the introduction of the recent foreign buyers ban, this demographic may shift away from foreign investment. However, it remains to be seen whether efforts to limit foreign buyers in Toronto will have an impact; according to Statistics Canada, foreign investors make up less than 5% of the city's total homeownership.
Multi-property Investors
According to a report by Teranet, investors and multi-property owners accounted for over 25% of Ontario's homebuyers in 2021, particularly in Toronto. Consequently, the largest segment of the real estate market in Toronto is now multi-property owners, ahead of first time buyers (at 22%), which was the largest segment of the market until 2016.
Move-up and move-over buyers
'Move-up' and 'move-over' buyers have driven Toronto's demand for single-detached homes, which showed the highest year-on-year price increase of all property types, from $1.5million in 2020 to $1.7million in 2021, (+16%), according to RE/MAX. Move-over buyers also continued to explore secondary markets like Mississauga, Hamilton, Brampton, and Burlington over the last 6 months.
Out-of-province immigration
While the pandemic saw thousands of homebuyers leaving urban areas in search of more space and affordable housing, immigration rates for Toronto greatly outweighed out-migration, which added increased pressure to supply levels in the first quarter of 2022. 
First time homebuyers
Getting a mortgage in Toronto as a first time buyer can be a challenge for many. For example, a couple with individual salaries of $78,000 (the median pre-tax household income in Toronto) would not be able to get a mortgage large enough to buy a condo at $770,894 (the current average price for a condo in the city), without a down payment of at least $237,000 (over 30%).

While programs like the First Time Home Buyer Incentive are in place to help people afford homes in the city, this has not done much to offset tightened supply in Toronto. Now, at least, we're beginning to see the first signs of a slowdown in the Toronto area. Given the record gains in home prices over the last two years, however, Toronto remains a notoriously difficult market to purchase a first home without outside financial assistance. It is not surprising that first time homebuyers are no longer the largest segment of the city's real estate market. 
Average Home Prices in Toronto
With interest rates set to rise even further into early 2023, now may be the best time to buy a home in Toronto. Average home prices in the city have risen compared to last year, with a 2.6% increase in the average price of a house compared to October 2021, but time on market has increased, giving more room for negotiation, and across the board prices have seemingly peaked from earlier highs. The average price of a detached home in Toronto was at its highest at $1,797,203 in February 2022. Contrast this to the current price for a detached home at $1,089,428, and it becomes apparent that Toronto's market is beginning to cool down. 
Average Home Prices, Toronto (October, 2022)
Average Price
Units Sold
All property types
$1,089,428
4,961
Detached house 
$1,372,438
2,300
Semi-detached
$1,079,393
446
Townhomes
$1,023,934
435
Condos
$716,515
1,338
Top 10 GTA Districts for Average Price Appreciation (Detached Homes, October 2022)
Toronto, the GTA, and Ontario real estate more generally, have seen some of the most widespread and persistent levels of price appreciation since 2020 of any territory in Canada. Driven by property investment, move-up buyers, and provincial immigration, here are the top ten GTA districts as of May 2022 in terms of average price, plus price appreciation compared to May last year.
| | | |
| --- | --- | --- |
| District | Average Price | % Change YoY |
| Bridle Path-York Mills-St. Andrew-Windfields | $4,856,273 | 22.2% |
| Leaside-Thorncliffe Park-Flemingdon Park | $1,291,889 | 32.3% |
| Caledon | $1,709,975 | 9.06% |
| Adjala-Tosorontio | $1,014,600 | 8.30% |
| The Beaches | $1,367,037 | 4.20% |
| Annex-Wychwood-Casa Loma-Deerpark-Davenport-Yorkville | $1,689,036 | 4.00% |
| Bendale-Woburn-Morningside | $857,358 | 2.80% |
| Agincourt-Miliken | $925,091 | 1.80% |
| Bay Street Corridor-Little Italy-Trinity-Bellwoods-Little Portugal-Dufferin Grove | $944,543 | 1.70% |
| Englemount-Bedford Park-Lawrence Park | $2,358,362 | 1.70% |
Red hot rates impacting your housing market experience?
With nesto, you can get a low rate with a 150 day hold.
Top 10 GTA Districts for Average Price Depreciation (Detached Homes, October 2022)
Looking at the Toronto market, and the recent rate hikes, there are regions where pricing has continued to depreciate yearly when looking at October 2021 to October 2022. Let's review those below: 
| | | |
| --- | --- | --- |
| District | Average Price | Change % (YoY) |
| Stonegate-Queensway | $1,110,188 | -33.4% |
| Halton Hills | $966,031 | -25.3% |
| Uxbridge | $1,100,627 | -24.1% |
| Bathurst Manor-Clanton Park | $720,214 | -21.9% |
| Scarborough Village-Cliffcrest-Guildwood | $929,055 | -21.4% |
| Essa | $764,396 | -20.0% |
| King | $1,759,188 | -17.9% |
| Oakridge-Birchcliffe-Cliffside  | $1,012,614 | -17.3% |
| Whitchurch-Stouffville | $1,156,744 | -15.1% |
| Kingsview Village-Richview-Humber Heights-Westmount | $974,416 | -14.3% |
Reports Indicate Strong 2022 for Toronto Housing Market
The first two quarters of 2022 brought consistent decline in sales volume, and a significant increase in average price compared to 2021, with some signs of slowdown in month-on-month price levels. In 2017 the average price for a property in the Greater Toronto Area (GTA) was around ​​$760,000. By March 2020, a few weeks into the pandemic, prices were 18% higher, at $900,000 (Source: Toronto Regional Real Estate Board.) 
As of October 2022, the average price for a residential property in Toronto stands at $1,089,490, a notable decline from the market's peak in late winter ($1,797,203). Rising interest rates and a recent ban on foreign homebuyers have contributed to the slowdown in Toronto housing, relative to the superheated state of the market during the pandemic. Ultimately, the city's real estate boom is far from over. With prices still hovering around 10% higher than this time last year, it remains to be seen whether the cost of living in Toronto will begin to fall to pre-pandemic levels before the end of 2022. Toronto remains one of the most stable areas of property value growth in Canada.
 Frequently asked questions
Is the Toronto housing market going to crash?
While Toronto's real estate is beginning to slow down in terms of month-over-month price levels, the average price of a property in the city is still 10% higher than this time last year. Supply levels are returning to a more balanced market, as sales no longer outpace new listings by such a considerable margin, but we're still only just seeing signs of slowdown in Toronto. Interest rate hikes will further dampen demand in the city for the remainder of 2022, but it's unlikely that we'll see a sudden slowdown or crash in the Toronto housing market for some time. SNLR remains balanced, and prices are dropping gradually after a period of sustained growth.
Will Toronto housing prices increase in 2023?
The average price of a home in Toronto is gradually declining, with a nearly 15% decline in month-over-month figures for the last quarter. It's likely that we will see house prices in Toronto return to a more balanced market, but it may be a while before prices begin to fall below pre-pandemic levels. Interestingly, rising interest rates could counterbalance falling housing costs in 2023. According to RBC, for every 1% increase in interest rates, Toronto mortgages will cost $483 more each month.
How do I get approved for a mortgage in Hamilton?
Final Thoughts
Toronto's property market is set to remain strong for the remainder of 2022, although the price of a home in Toronto is starting to drop. However, this comes after months of record consecutive price rises, and one of the most intense periods of price appreciation the city has ever seen. Consequently, while the property market appears to be cooling off in Toronto, it's important to remember that this is relative to a long period of superheating in the area. 
If you're looking to lock in to a low mortgage rate before interest rates rise again in 2022, now may be the right time to apply. Get started by contacting our team, and one our trained mortgage advisors will take you through the next steps to buying a home in Toronto.
---
Ready to get started?
In just a few clicks you can see our current rates. Then apply for your mortgage online in minutes!
Lock in your mortgage rate for 150 days
Lock in your rate today