Should I Switch Mortgage Providers? | Fees & considerations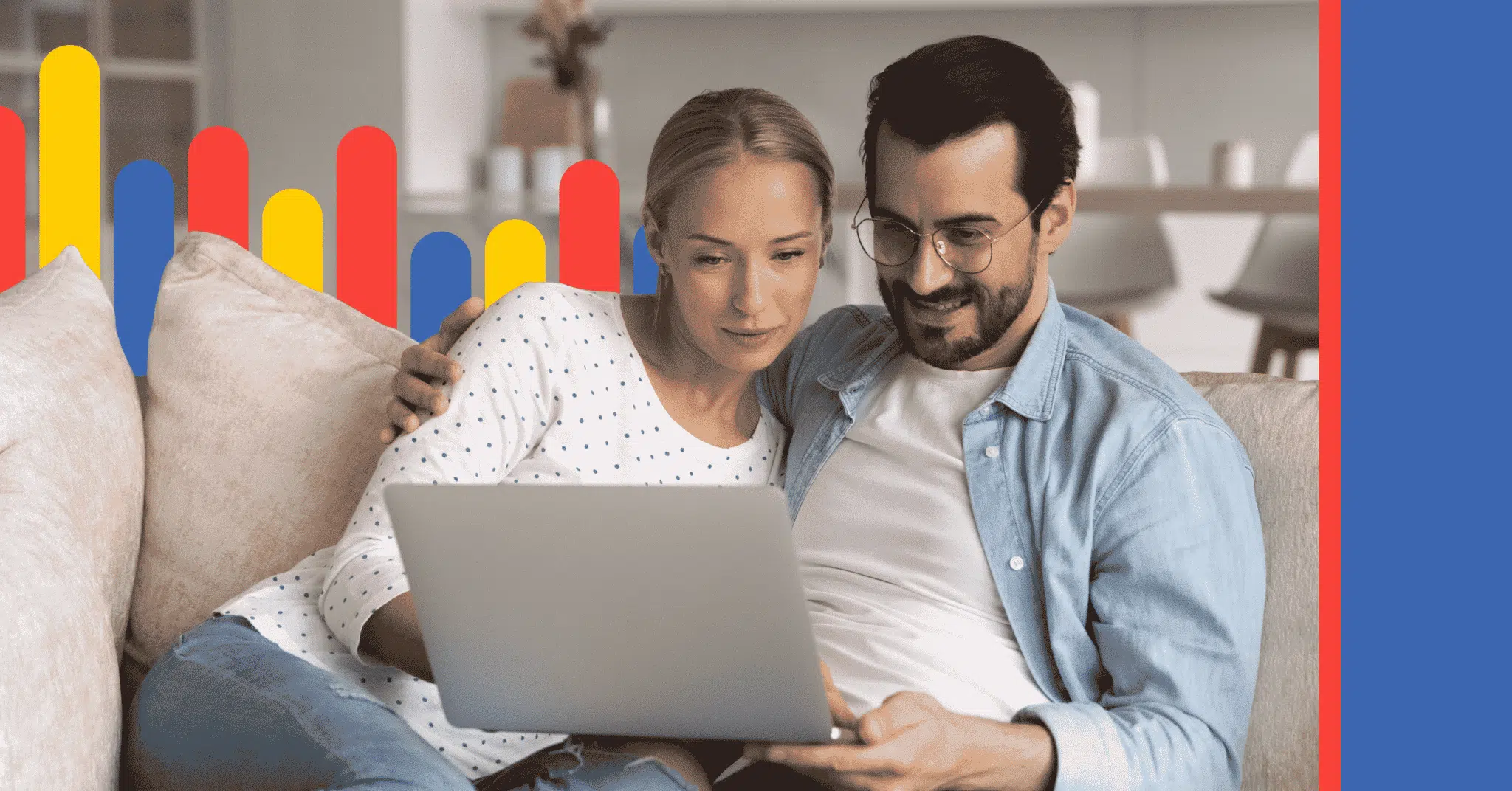 ---
Key Takeaways
Anyone can switch mortgage providers in Canada. However, you'll need to make further considerations about the fees you must pay before completing the process successfully.
Cost benefits such as lower rates and the flexibility of increasing your monthly prepayments are great reasons you may want to transfer your mortgage to another bank.
You can switch your mortgage provider by first comparing the available rates in the market and finding a preferable option before filing an application with your new mortgage lender.
---
Are you a first-time buyer?
How easy is it to switch mortgage providers? 
In simple perspectives, home buyers are free to change their mortgage companies at any point before the service begins. Although it gets a little more complicated when the mortgage servicing or repayment begins, Canadian borrowers can still switch mortgage lenders if perhaps you were able to shop around for lower interest rate lenders.
Also, once your mortgage term is up, you can decide to transfer your mortgage to another bank with lower rates. This is done by first enquiring from your current lender about the cost of moving the mortgage to another bank. Because a mortgage is a binding contract, you may also need to pay your current lender if you want to do a mortgage transfer to another bank prematurely.
Reasons to switch mortgage providers
There are plenty of reasons for switching mortgage providers. Let's review the popular ones below.
Get a lower mortgage rate
Lower mortgage rates are likely the best reason most borrowers choose to switch mortgage banks in Canada. Interests make a huge percentage of what you'll incur in relation to your mortgage, so it makes sense to want to even consider changing mortgage lenders last minute.
Unfortunately, not all mortgage products are easy to work with, and some may prevent you from increasing your monthly mortgage payment to pay off the debt sooner, leaving you with no choice but to start looking for how to switch mortgage providers.
Costs benefits of switching providers to increase your monthly mortgage payment
Increasing your monthly mortgage payment even by small amounts will help pay off your debt faster. It would be best to consider switching mortgage lenders before term or at the end to gain more cost benefits associated with joining flexible lenders that allow you to make additional mortgage payments.
Increasing monthly mortgage payment is usually referred to as prepayment or prepayment privilege, and this option should be stated on your mortgage contract. Some mortgage products may only allow you to increase your payments by a specified amount each year, so it's wise to check with your lender before paying to avoid penalties. Also, once you increase your monthly payment, you won't be allowed to lower it until the end of the agreed term.
How to switch mortgage provides step-by-step
Find a lender with better rates  
To find the best mortgage switch deals in Canada, you'll need to compare rates to find a lender offering better interest and repayment flexibility than your current mortgage company. Nesto is one of the few mortgage platforms in Canada that offers the lowest rates with flexible terms that are perfect for home buyers. You can compare lenders by requesting quotes from all your options individually or contacting an experienced mortgage broker.
Submit a mortgage application
Once you find the best mortgage switch deal, you will need to submit a formal application along with your credit score records for assessment. To ensure you're creditworthy, your application will usually undergo a credit check before being accepted for negotiation of terms.
Lender Issues a Payout Statement
To successfully switch your mortgage lender, your old lender will have to provide you with a payout statement stating how much you owe on your mortgage, your renewal date, and any other important information about your mortgage. You'll need to present this payout statement to your new mortgage lender for processing.
Pay all outstanding fees
This last step involves some of the earlier mentioned costs of moving a mortgage to another bank. Switching bank mortgages means you'll have to pay off outstanding fees on your mortgage to your new lender for them to settle your current lender before issuing you a new mortgage.
Application documents needed to switch providers  
Finding out how to switch mortgage providers and comparing rates is just the first step needed to switch a mortgage in Canada. To process your mortgage successfully, you'll need to provide some certain documents when applying to your new lender. These documents include;
Copy of mortgage renewal letter or most recent mortgage statements from your previous lender
Most recent property tax bill
Proof of house ownership (Title, deed)
Income confirmation letter from current employer
Once these documents are received and assessed, your new lender payout to your previous lender and drafts a new mortgage contract for you.
Common fees when switching providers
There are certain fees usually involved in switching mortgages in Canada, such as:
Transfer Fee: This is payable by the borrower and covers the cost of moving a mortgage to another bank
Set-up Fee: This is the fee paid to the new lender to discharge your old mortgage lender and register the new mortgage
Legal Fees: Paid to lawyers who draft the contract
Appraisal Fee: For verifying the value of the mortgaged property
 Frequently asked questions
 Is it hard to switch mortgages?
Switching mortgage banks in Canada is not so hard, but it presents minor challenges if it's initiated within the mortgage servicing period of the current lender. 
 Can I change my mortgage amount or amortization period when switching providers? 
In most cases you can not change your mortgage amortization period when you switch mortgage providers but there are exceptions. You can only change payment frequency, interest rate, and prepayments.
Can I switch mortgage providers before my mortgage term ends?
Yes, absolutely. But you need to beware of the implications before deciding to switch mortgage providers before the end of your mortgage term.  
 Is there a penalty for switching mortgages?
A mortgage is a contract, therefore, exiting the contract before the stipulated time may attract fees and penalties, which you have to pay before successfully switching your mortgage to a different provider.
Final Thoughts
If you are no longer comfortable dealing with your current lender and want to switch your mortgage, you can begin by comparing available rates in the market and considering the fees you'll have to pay should you decide to move your mortgage to another lender. Mortgage switching is easier at the end of the mortgage term than during the service term but switching mortgage banks is not as complicated as it may seem. After comparing rates, you can begin the process by filling out a new mortgage application.
---
Ready to get started?
In just a few clicks, you can see our current rates. Then apply for your mortgage online in minutes!
Today's Best Mortgage Rates as of November 29, 2023