What's the Difference Between Pre-Approval vs Pre-Qualification?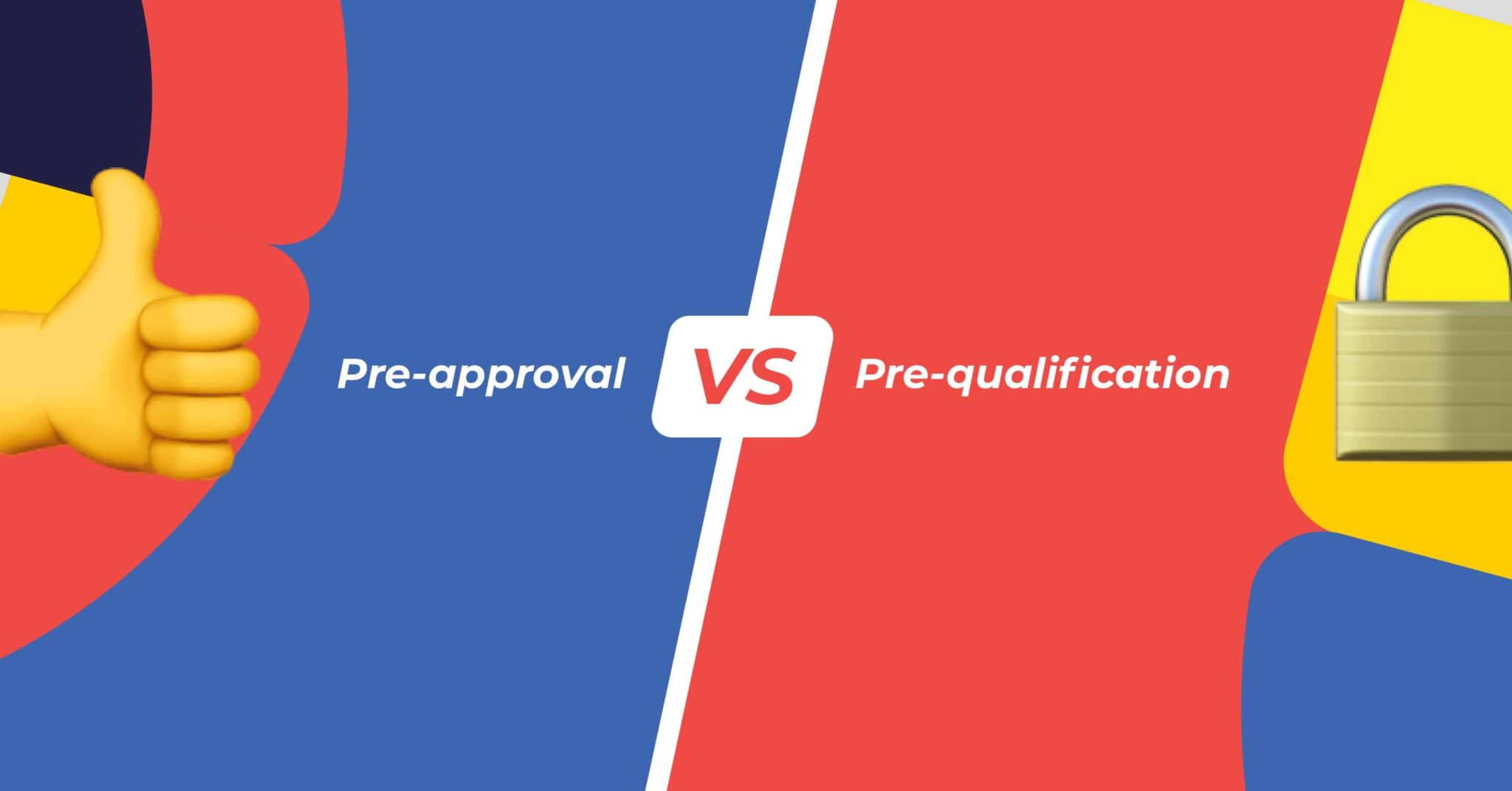 If you are one of the 75% of Canadians who search online for a mortgage, you may have heard of pre-approvals and pre-qualifications. But what do these mean? Here is our best attempt at demystifying them for you. 🤯
The Mindset 
Pre-Approval 
I am ready to move forward with the purchase of my house
You are seriously thinking about buying and you want to look credible to the seller.
Pre-Qualification
I'm beginning the buying process
You're starting to get interested in buying a property and you want to get a rough idea of how much you can afford (in a short time frame).
Are you a first-time buyer?
Evaluate how much I can borrow
Pre-Approval 
Specific Amount
It relies on the same proof and documents required for the final application.
Pre-Qualification 
Approximate Amount
It relies on the (unverified) information you have provided to us.
Effort required
Pre-Approval 
Medium
You will need to answer several questions. You will also have a list of documents to provide us. The good news? These are the exact documents that will be required during the final application, why not start now?
Pre-Qualification 
Low
You can complete the entire process online in less than 5 minutes (start here).  
Impacts on Credit Score
Pre-Approval 
Yes
We conduct a credit check by searching for your full credit file with Equifax. 
Pre-Qualification 
No
Most brokers will not consider credit. nesto does a soft pull with TransUnion that does not affect your credit score 🙂.
Get approval on your low rate today
No big bank bias, just commission-free experts ready to help you.
Risk of Error
Pre-Approval 
Very low
Since your information is validated by your documents, the risk of error is low. Curious? Here's 8 things to avoid when buying a house. 
Pre-Qualification 
Moderate
Since the pre-qualification does not rely on client-provided documents, there is always a risk that the loan amount may be inaccurate or the client may not qualify under the lender's rules. (For example, we discover later on that you are under-probation at your new job).
Does it mean I have to work with nesto?
No. We believe that all of our clients deserve the best rates, and should have the opportunity to compare offers from different brokers / lenders.
That's why we do not sign an exclusive contract with our customers. We're 100% free, no commitment, cost or obligation. 🌈
---
Ready to get started?
In just a few clicks, you can see our current rates. Then apply for your mortgage online in minutes!
Today's Best Mortgage Rates as of November 29, 2023