Understanding Mortgage Payment Deferrals in Canada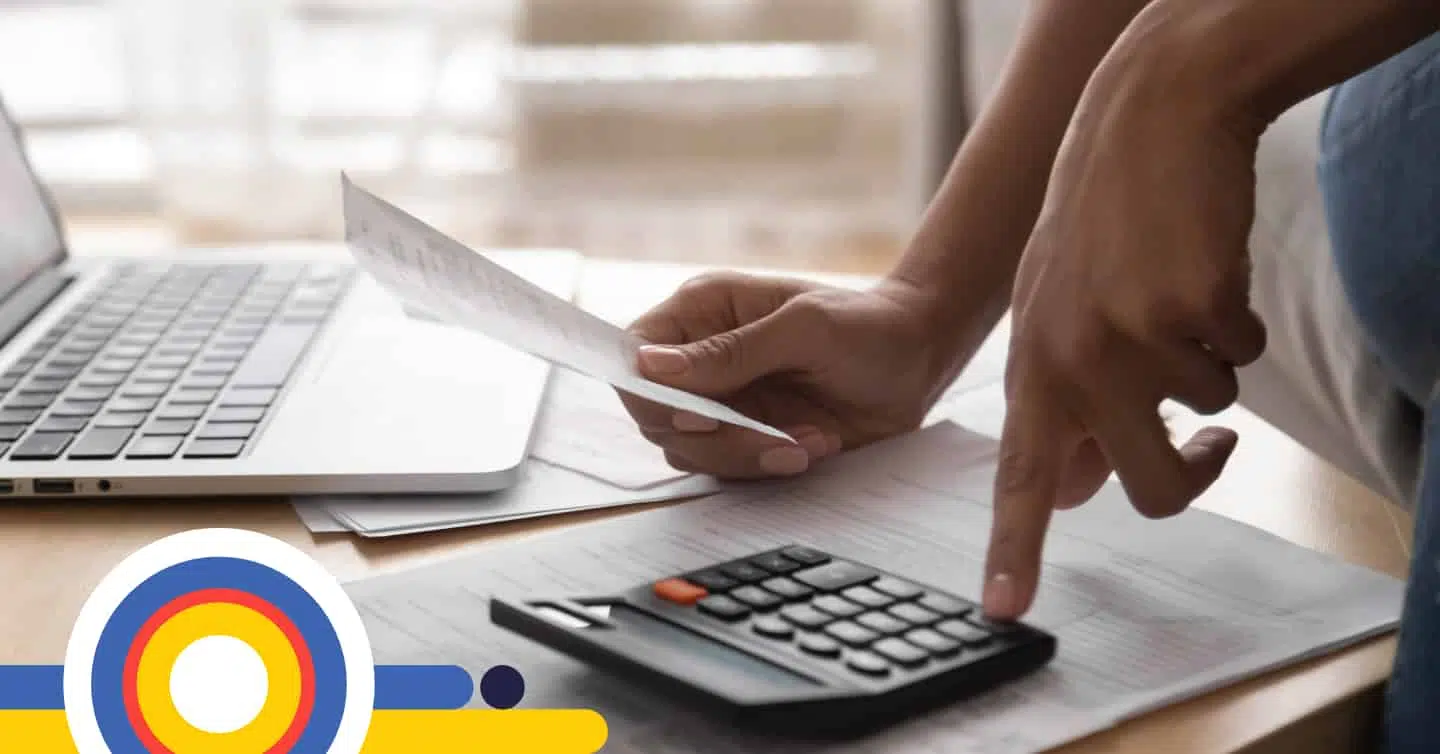 *This article is for educational purposes only. Mortgage payment deferrals and suspensions are available for customers experiencing financial challenges. Please be advised that this will impact the interest rate, the balance, and the remaining term. Get in touch with one of our advisors for more details!
Everyone can experience periods of financial uncertainty. If you're looking for an extension on your mortgage payments, you can apply for what's known as a mortgage deferral. Mortgage payment deferrals can help you pause your payments for an agreed upon amount of time, and repay what you still owe at a slightly later date.
---
Key Takeaways
Mortgage payment deferrals allow you to defer your mortgage payments for an agreed upon period of time
Mortgage payment deferrals can provide flexibility for people experiencing temporary financial hardship
Payment deferral can significantly increase the lifetime cost of your mortgage
There are some alternatives to payment deferrals, which can include different types of lending and other special payment arrangements.
---
Are you a first-time buyer?
What is Mortgage Payment Deferral?
A mortgage payment deferral gives homeowners the ability to delay mortgage payments for an agreed period of time with their lender. According to the Canadian government, once a payment deferral period ends, payments will resume as normal. You will also have to repay any mortgage payments you defer. 
Typically, your financial institution will determine your deferral agreement, which can include:
Extending your mortgage's amortization period
Adding deferred payments to your balance at the end of your term
Increasing your regular payment amount after the deferral period ends
Your financial institution will continue to charge interest on the amount you owe, and will add this to your outstanding balance. With a higher mortgage principal, your interest will be higher, and could cost you thousands over the life of your mortgage.
Mortgage Deferral Eligibility
Your lender will decide who can apply for a mortgage payment deferral on a case by case basis. You could be eligible if certain criteria are met, including:
You or a member of your family are unemployed due to COVID-19, or experience a substantial reduction in income due to COVID-19
You have an insured or uninsured mortgage
Your mortgage is in good standing
Your home is your principal residence or non-principal residence
Your lender's decision to provide you with relief on certain products is ultimately a business decision.
What Happens When You Defer Your Mortgage?
Mortgage deferral allows homeowners an opportunity to delay repaying their mortgage for a specific period of time. When you arrange a mortgage payment deferral, it affects any financial commitments that are tied up with your mortgage repayments, namely principal and interest, though this could also include things like property tax payments and fees for optional insurance products. Here's how deferring your mortgage can affect what you owe. A mortgage deferral agreement doesn't cancel or eliminate any amount owed on your mortgage. At the end of the deferral period, you will resume payment according to your regular payment schedule, or an adjusted payment schedule that includes the deferred amounts.
Principal 
The principal is the amount of money you borrow from a financial institution, before any interest is applied. With a mortgage payment deferral, you do not pay the principal, but instead delay the payment of this amount to a later date. For example, if you have $100,000 remaining in principal on your mortgage, by the end of the deferral period, you will still owe $100,000 in principal.
Interest
Your mortgage's interest rate is a cost charged as a percentage of money you borrow, and will either be a fixed or variable rate. To calculate interest owed, your lender uses your rate, principal, and amortization period. When you defer your mortgage payments, your lender or financial institution will keep charging interest on any amount owing, and will add these deferred  interest payments to your mortgage principal. 
In essence, when you defer your mortgage payment, you will likely end up paying more in interest over the lifetime of your mortgage.
Property Tax
Some people pay their property tax through their financial institution and as part of their mortgage agreement. When your lender makes your property tax payments on your behalf, the amount makes up part of your mortgage payments. When you defer your mortgage, you may also be able to defer your property tax payments, but it depends on your agreement and your lender. If they do not allow you to defer your property tax payments, you will need to continue to pay it throughout the deferral period. Some municipalities offer some assistance in these instances, such as the City of Vancouver's property tax deferment program, however you will need to check with your local authority for similar offerings in your area.
Optional insurance
If you bought credit insurance your lender will include these fees in your mortgage payments. While some institutions will let you defer your credit insurance payments, others may make you continue paying them. Check with your lender if you are planning on deferring your mortgage whether this includes optional credit insurance fees.
Want to save thousands of
dollars on your renewal?
Renew with nesto and you can.
Common Mortgage Relief Options
Payment deferrals are one option among many other potential avenues for mortgage relief. Here are some of the most common mortgage relief options available for Canadians. Make sure you check with your lender for what they offer, as it will vary between financial institutions.
Extend your amortization period
Extending your amortization period can lower your monthly repayments, but will mean you pay back your mortgage for a longer period of time. Extending your amortization period will also increase the total interest you pay over the lifetime of your mortgage. 
Choose a blended mortgage
A blended mortgage allows you two blend two mortgage rates to calculate a new rate of interest, which can lower your mortgage rate if the new rate is lower than your current rate. The types of blended mortgage are blend to term, and blend and extend. With the former, your new blended rate goes into effect until the end of your term. With the latter, you can extend the length of your mortgage term and blend your current mortgage with another.
Convert to a fixed rate mortgage

If you're struggling to meet your repayments and you are on a variable rate, you may be able to convert to a fixed rate that has a lower rate of interest, thus lowering your monthly payments. This can also protect you if there is a sudden increase in interest rates, such as when there are changes in the Bank of Canada's overnight rate. 
Skip a mortgage payment
This is not the same as missing a mortgage payment. Skipping a payment may be offered by your lender as a short-term solution to cashflow problems. While mortgage deferral agreements are generally more long term, skip payment options are typically 1-2 payments within a calendar year. 
Get an extended mortgage payment deferral
Extended deferrals are longer than standard mortgage payment deferrals. Usually, you can only defer your payments up to an agreed upon amount, after which point you will have to start making your regular payments again. If you have an insured mortgage, your lender will need to get approval from the insurer before approving a longer deferral period. 
Interest-only payments
Interest-only payments let you defer the mortgage principal and continue paying interest in place of your regular payments. This may significantly increase the cost of your mortgage, since you will only defer the principal, which will continue to accrue interest over the lifetime of your mortgage.
Prepaying and re-borrowing
If you have made any prepayments during your mortgage term, your financial institution may allow you to re-borrow some of the amount that you've prepaid, which can help you pay your regular mortgage payments.
Creditor insurance claim
If you have optional credit insurance on your mortgage, you could qualify for a creditor insurance claim. To qualify, you need to meet certain conditions, and these will vary based on your insurer and your contract. However, you may qualify for a credit insurance claim if you are experiencing financial hardship because you lost your job or became ill, as long as you apply within a certain amount of time. If your insurer approves your claim, payments usually start after 60 days, and payments may be capped at a monthly maximum, as well as a total maximum number of months in which the benefits apply.
Capitalization
Capitalization is where your financial institution lets you add late payments to your mortgage principal. Generally, you can only do this once during the life of your mortgage, and it can significantly increase the amount you owe. Capitalization may allow you to add the following to your principal amount:
Missed mortgage payments and interest
Property tax payments
Utility bills
Property repair costs
Condo fees
Any other outstanding charges
Home equity line of credit (HELOC)
A home equity line of credit are a line of revolving credit, similar to how a credit card works. You only pay interest when you borrow money, and once you pay it back your original credit amount is available once again. Using a HELOC to pay your mortgage can be risky, however, since your bank can lower your HELOC limit at any time and ask you to pay back the difference immediately.
Mortgage insurance tools 
If your down payment is less than 20%, you will have had to purchase mortgage default insurance in Canada. Mortgage insurance protects the financial institution in case you can't make your payments. The three mortgage insurance providers in Canada have programs in place to help you if you encounter financial hardship and cannot pay your mortgage back on time.
Canada Mortgage and Housing Corporation (CMHC)
Frequently Asked Questions
Here are some of the most frequently asked questions about mortgage payment deferrals in Canada.
Do I need to repay the deferred amounts?
Yes. Mortgage payment deferral is designed to give people more time to repay their mortgage within its amortization period (unless they choose to extend this). However, you will always have to pay back the full amount of your mortgage eventually, even if you are approved a mortgage payment deferral. 
How do I repay the deferred amounts?
Financial institutions set their own terms on how you repay your deferred amounts. You may be able to repay any deferred payments by extending your amortization period and paying them over a longer period of time, adding the deferred payments to the balance at the end of your mortgage term, or increasing your regular payment amounts after the deferral period ends.
How can I cancel my mortgage deferral early?
If your financial situation improves before the end of your deferral period, you may be able to cancel your mortgage deferral arrangement. This can help you reduce the additional costs involved with deferring payments. While some lenders allow for cancellation, others don't. To minimize the cost of any additional interest after your deferral period, you can increase your payments, or make a prepayment.
---
Ready to get started?
In just a few clicks, you can see our current rates. Then apply for your mortgage online in minutes!
Today's Best Mortgage Rates as of December 5, 2023